Designs with purpose
We help create your unique identity
The creek group
PROBLEM
The Creek Group came to us because they wanted to brand their newest restaurant, Cactus Cove, that was opening.  They needed a unique brand that complemented their overall corporate brand, including a new logo, marketing collateral, plus in-store and exterior signage.
SOLUTION
Together, Tuispace and The Creek Group's team defined a unique brand identity for Cactus Cove, Onion Creek and Piggy's restaurants.  They individually had unique styles and menu selections.  Once the logos were each finalized, we developed signage and collateral; such as menus, kid's menu, coupons and table tents to promote specials.  Our relationship with The Creek Group developed to providing full-service marketing consulting supporting their five locations. Ultimately, we increased The Creek Group's online visibility and engagement with customers. We did this by combining numerous services including managed web hosting, social media account management, and newsletter support. In addition, we provided competitor market analysis, reputation management, along with restaurant specific and local directory registration.
The Creek Group Case Study
The creek group
About
The Creek Group, is a Houston-based restaurant group that operates concepts such as Onion Creek, Cedar Creek Bar & Grill, Piggy's Kitchen & Bar, Canyon Creek Bar & Grill, Dry Creek Cafe, and Cactus Cove.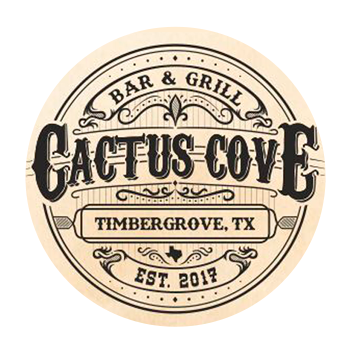 After initial concept meetings with the client, the Tuispace team developed several designs.  We then perfected each by incorporating client feedback until a final design for the three new restaurants was accomplished.
While keeping the overall corporate brand in mind, a playful design was created targeting the relaxed, outdoor patio, pub go-er. Designs were later incorporated into flyers, happy hour cards and promotion material.
The logo and simple, rustic feel was extended to the restaurant's menu cards and marketing collateral.  In addition, cross-promotion collateral was developed featuring The Creek's Group multiple locations. The pieces were successfully used to promote weekly specials and happy hours.