DESIGNS WITH PURPOSE
WE HELP CREATE YOUR PERFECT BRAND
True Healthy Living
True Healthy Living Case Study
True healthy living
About
True Healthy Living (THL) came to Tuispace to redesign an outdated website that did not portray the multiple services, personalized care, and vast experience that is offered. The owner/practitioner wanted a site that would educate clients while providing a certain level of trust. The website elevated THL's brand, brought a unique level of whimsical energy with bright colors, and stayed professional yet inviting with its navigation, use experience and content. The Tuispace marketing team worked with THL to hone in on the new service and product offering, which launched along with the new website.
Logo

Preliminary Design mocks

UX DESIGN- Wireframes are completed for every unique page. We worked with the client to ensure the best user friendly experience.
UX

WEB DESIGN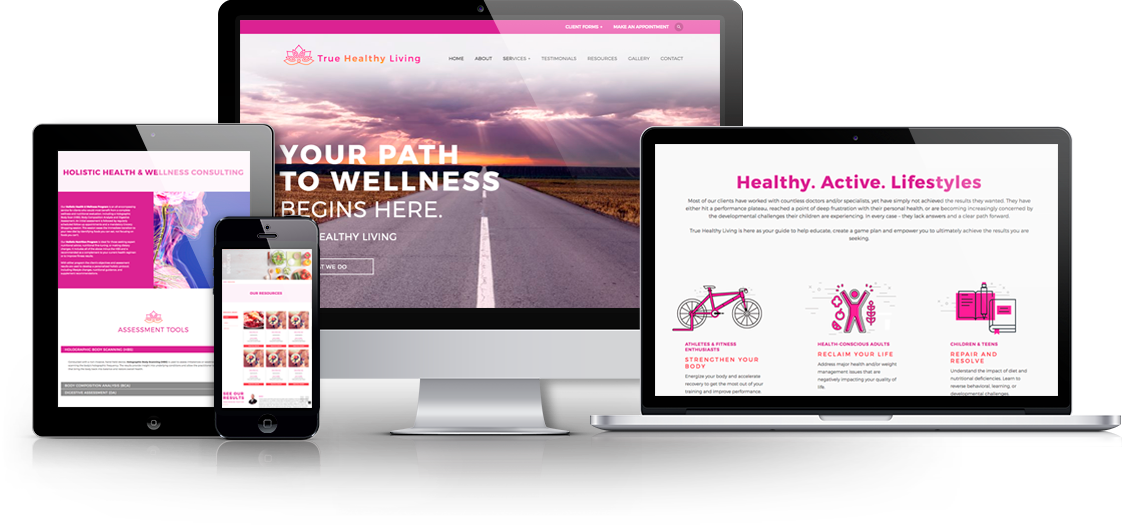 UI

WEB DESIGN

UI DESIGN- The visual design is created with functionality and usability as its priority. Competitor research is followed by interactions with the client to ensure the best outcome.