Designs with purpose
We give you the flexibility you need to expand
TAT CASE STUDY
PROBLEM
TAT (Turbo Applied Technologies, LLC) came to TuiSpace to provide a new brand identity, marketing collateral and website for the new company that was being established. A strong, visible, professional presence needed to be identified targeting engineers, developers and others within the industry for TAT's brand recognition and success. In addition, as a growing company and GE Partner, TAT needed the flexibility for the website to change while honoring the standards identified by GE. Relying on their own team to manage website updates was also of high importance given the fast growth projected.
SOLUTION
The Tuispace team had the opportunity to create a modern and clean User Interface, working alongside TAT and GE's marketing leadership teams to ensure that their vision and standards were met. The team custom built a website including a back-end with self management capability. The client could add products and make content updates in-house with ease. The website is results driven including numerous calls to action and lead capture ability. In addition, we provided assistance with analytics and tracking visitors. TAT's brand identity included marketing collateral, brochures, and a product catalog. To help TAT convey a complex idea, Tuispace used high detail 3D modeling of their latest products. The creation of an interactive 3D kiosk scan ported to website allows the user to drill down into the turbines, look at parts and see elements all in three dimensional detail, instead of flat diagrams or images.
TAT
Turbo Applied technologies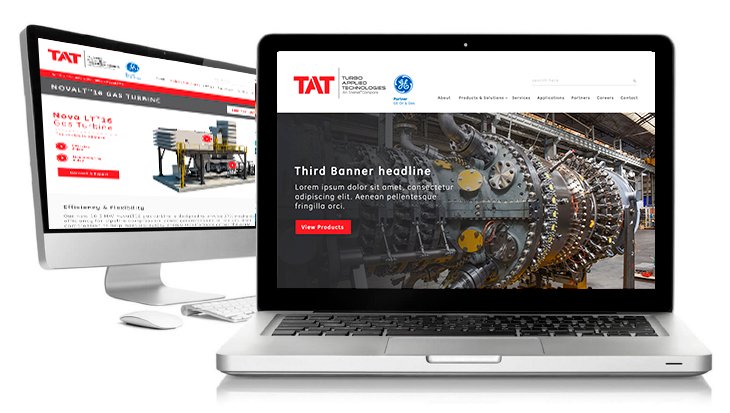 About
A quality-driven organization, Turbo Applied Technologies follows a proven, integrated approach that includes engineering, procurement, logistics and field and post-sale servicing. As a new company, TuiSpace was given the opportunity to grow the brand from the ground up. We created the logo, brochures, and websites to form a cohesive brand.
Logo

Preliminary Design mocks


Logo

FINAL DESIGN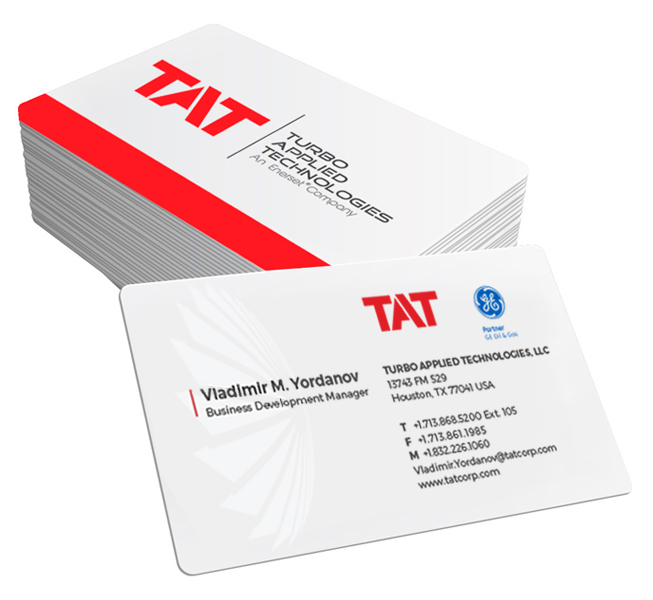 UX DESIGN- Wireframes are completed for every unique page. We worked with the client to ensure the best user friendly experience.
UX

WEB DESIGN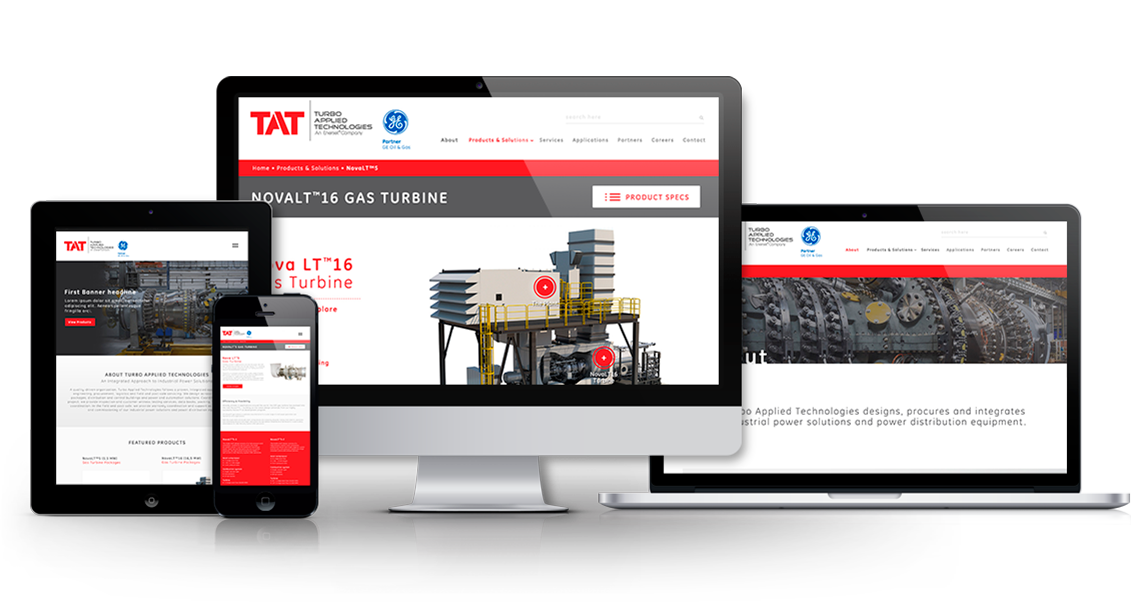 UI

WEB DESIGN

UI DESIGN- The visual design is created with functionality and usability as its priority. Competitor research is followed by interactions with the client to ensure the best outcome.