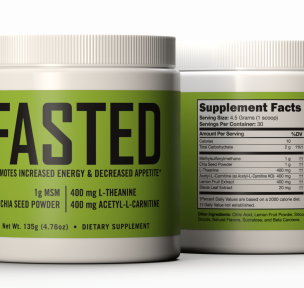 3D Package Rendering for Quality Product Photos on eCommerce Websites
Entrepreneurs, website owners, and business users of social media need to ensure they are displaying quality product photos in all the online channels they use.
No matter if it's an eCommerce website, Amazon store pages or social media platforms, impressive visuals are a must.
Since product photography has become a scientific discipline, today you can make product photos in several different ways. While cameras and smartphones are both reasonable options, 3D rendering gives even more impressive results in terms of quality and clarity.
Here's how we use this technology to create outstanding visual content for businesses, both in the offline and online environment.
The benefits of 3D product package rendering
For starters, we'd like to talk about product package rendering. The regulations in this niche are becoming more and more demanding.
On one hand, product packages represent an important part of customers' rights. All the ingredients, allergens, and other information about the product in question have to be written in a clear and visible manner. On the other hand, the growth of international eCommerce and online shopping have increased the need for more sophisticated product packaging. To top it all off, product packages need to contain certain branding elements, as well.
This is where 3D product rendering comes in handy. For instance, some eCommerce websites sell and ship thousands of products. It's much faster and easier to create packages for this purpose using 3D rendering tools.
We offer a wide range of cutting-edge product packaging options to our clients. Be it a product package for Amazon or a more detailed visual presentation for an e-store, we can produce user-friendly options through 3D rendering. We can come up with more complex artwork for more distinguished clients, as well.
The power of photo-realistic 3D visualization
When a visitor comes to your eCommerce website or to your Amazon page, they will be interested in learning more about your products.
This is the crucial moment in turning random visitors into potential leads and, consequently, loyal buyers. What differentiates a top-notch eCommerce businessperson from an average one is the quality of product visuals available to their customers.
You need to make each and every product visible from different sides. For some products, it's important to let visitors see them from the inside, as well. Instead of splurging your money on taking hundreds of photographs, you can work with us and produce photo-realistic 3D visuals. Our team of 3D artists and designers consists of experienced and talented professionals who can cover a wide scope of options. From product branding and presentation through 3D rendering to animation, we are here to create compelling visual content while saving both your budget and your time.
The advantages of 3D rendering in product marketing
The key advantage of 3D rendering over traditional photos in product marketing is the speed at which you can make changes to visuals.
Let's say that you first opted for a traditional approach to creating visuals for your website. Your photographer has done some great work and you're preparing the product photos for your website. Then all of a sudden you realize that some of the pictures are too dark, while others were shot from the wrong angle. Setting the entire stage for a new session is a time-consuming and nerve-racking process, so you have to go with what you have.
If you work with 3D artists from day one, such glitches will be avoided. They can make changes on the go and incorporate your last-minute decisions into the product visuals. For instance, if you want to place your product in a special natural setting, our designers can change the landscape around that item until you're satisfied with the outcome.
Every wish that you have regarding product marketing immediately becomes our command, carried out at the click of a mouse.
Below you can see how product images look before and after 3D rendering.
Conclusion
Everybody in the eCommerce industry knows that quality product photos play a huge role in attracting new customers. There are more and more people jumping on the bandwagon in this field, which means that competition is getting fierce.
Entrepreneurs planning for the future see that only outstanding visuals will make people return to their websites and sales pages. So, if you want to produce remarkable product photos, we recommend 3D rendering. It's fast, effective, and, most importantly, you can make changes on the go. Also, you can closely collaborate with 3D professionals until you're completely satisfied with the visual materials for your online promotion.
For all these reasons, feel free to visit our 3D rendering examples or contact us and tell us what you need. We'll do our best to create stunning visuals for all the online channels in which you want to promote your products.