Houston 3D Architectural Renderings
With 3D renderings from TuiSpace, you can turn traditional blueprints into modern walkthroughs, animations, or complete building visualizations to showcase commercial and residential properties in their best light. We specialize in partnering with architecture firms who do not have an in-house 3D rendering team, supporting all their Architecture 3D Rendering needs quickly and affordably. Our 3D renderings are a great way to show the exciting features of your design. We work with a wide variety of architecture firms who specialize in homebuilding across the Houston area. We've created designs for homes in areas including River Oaks, Tanglewood, and more.
Our photorealistic renderings can showcase virtually every level of a home including interiors, exteriors, and all levels of a home. Every project of ours is delivered on time to the highest level of professional standards.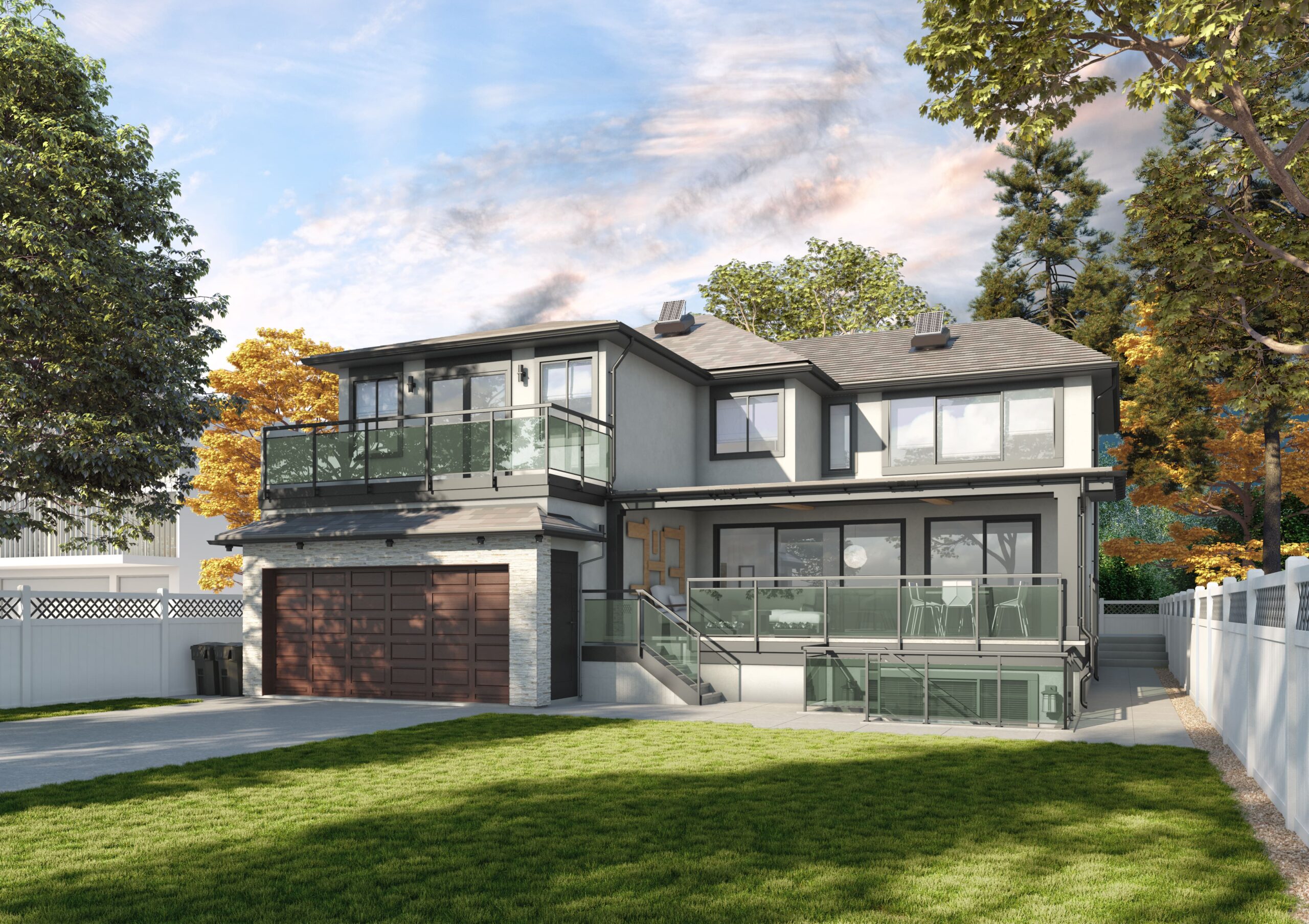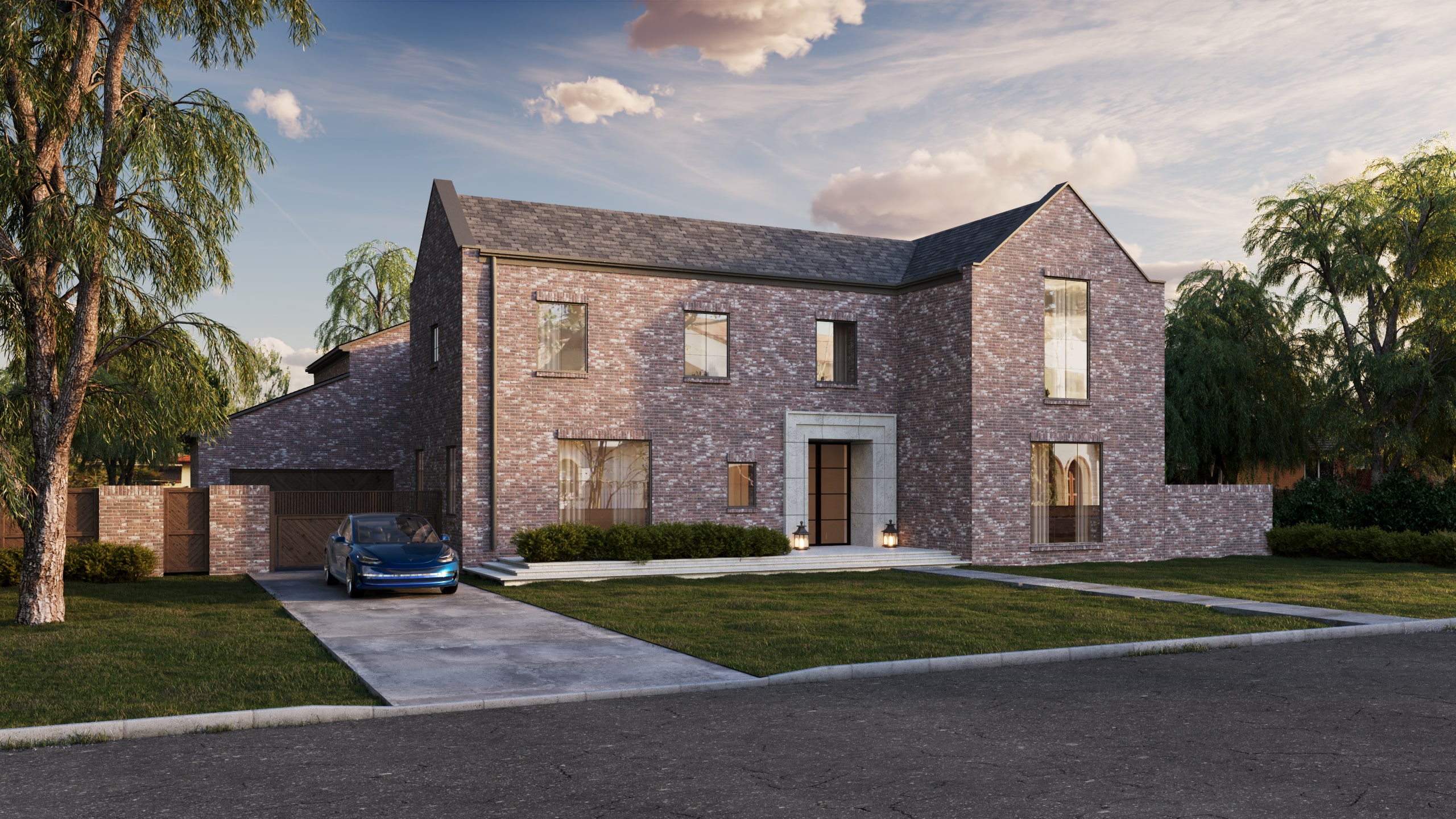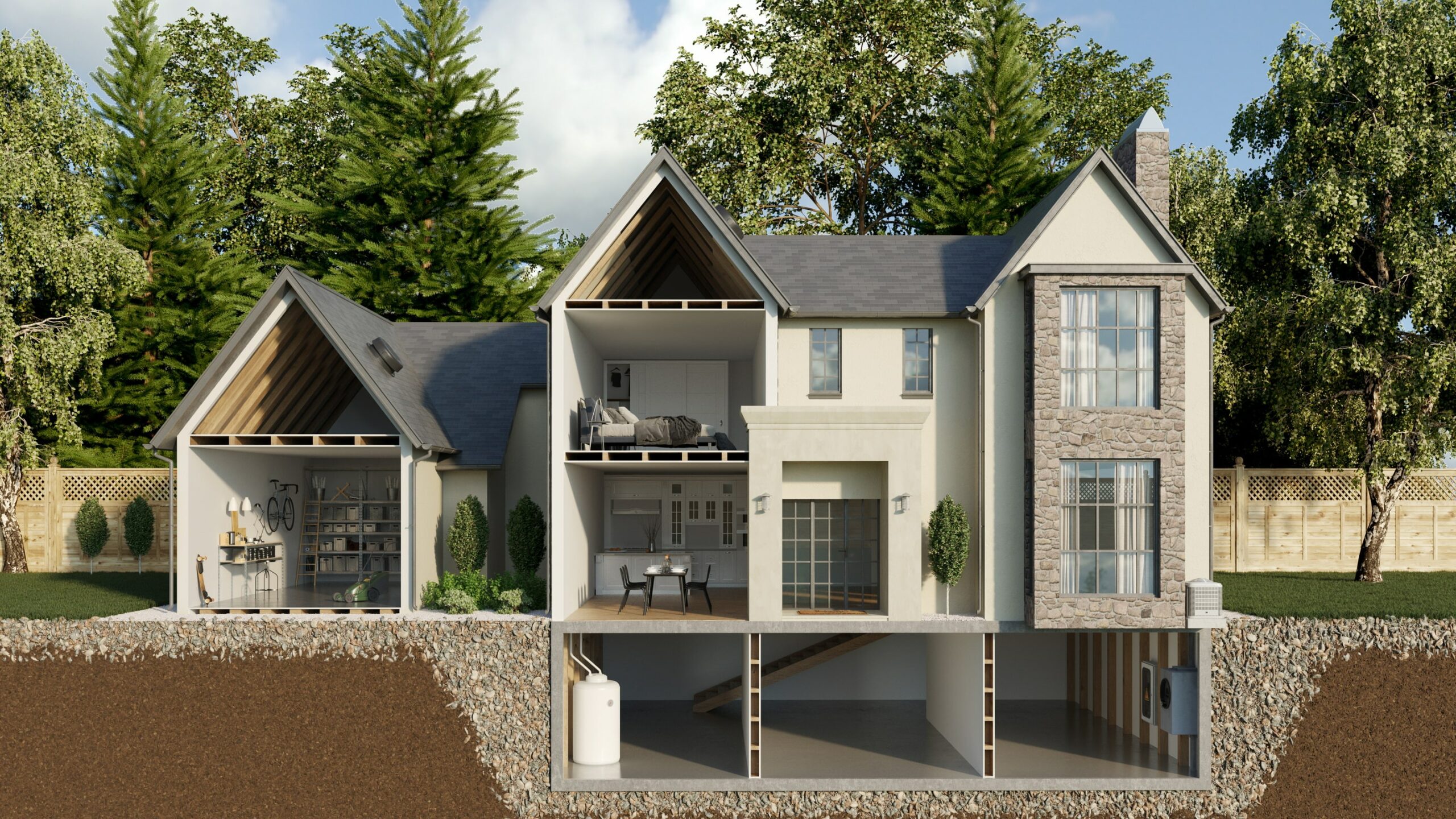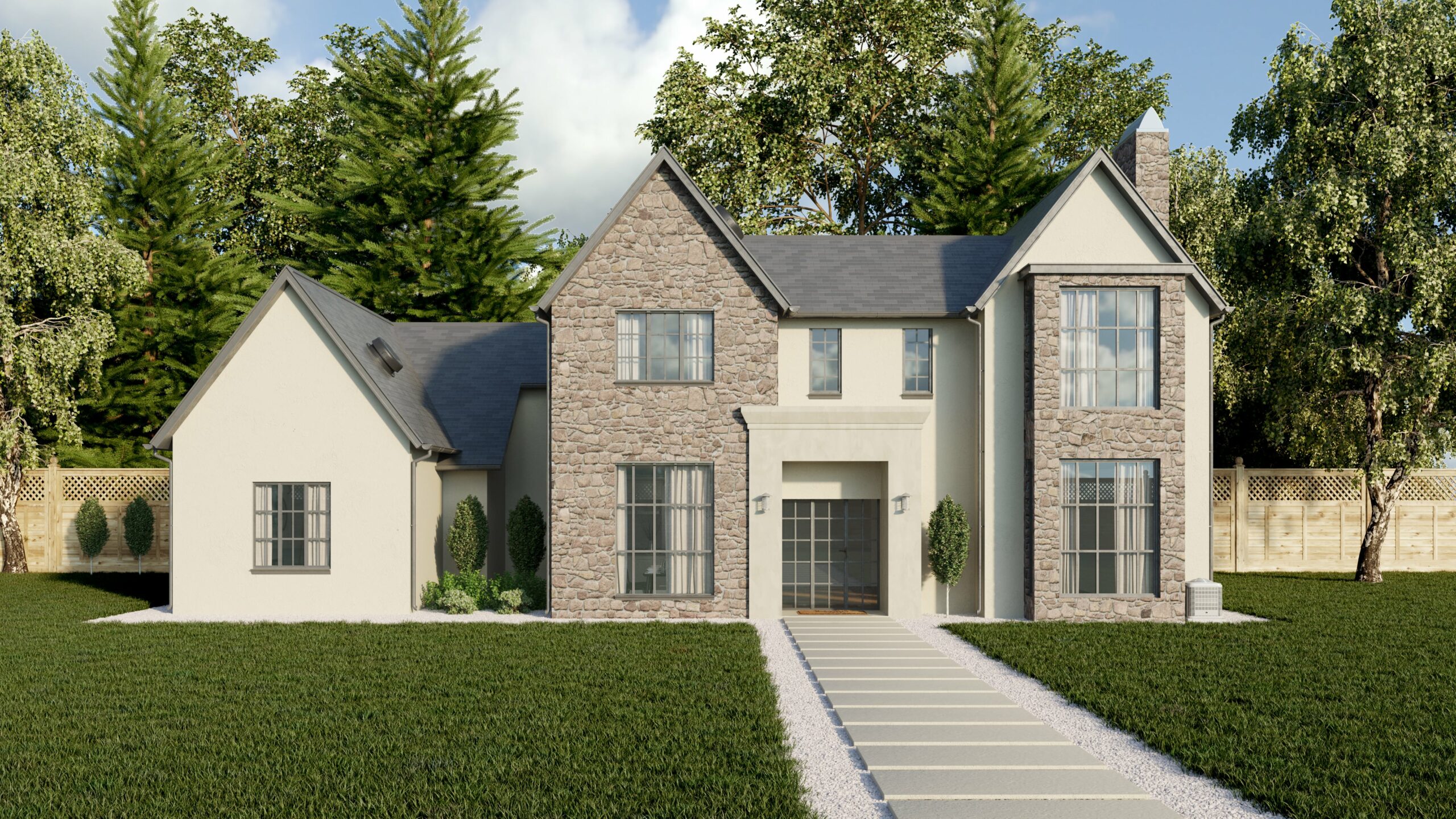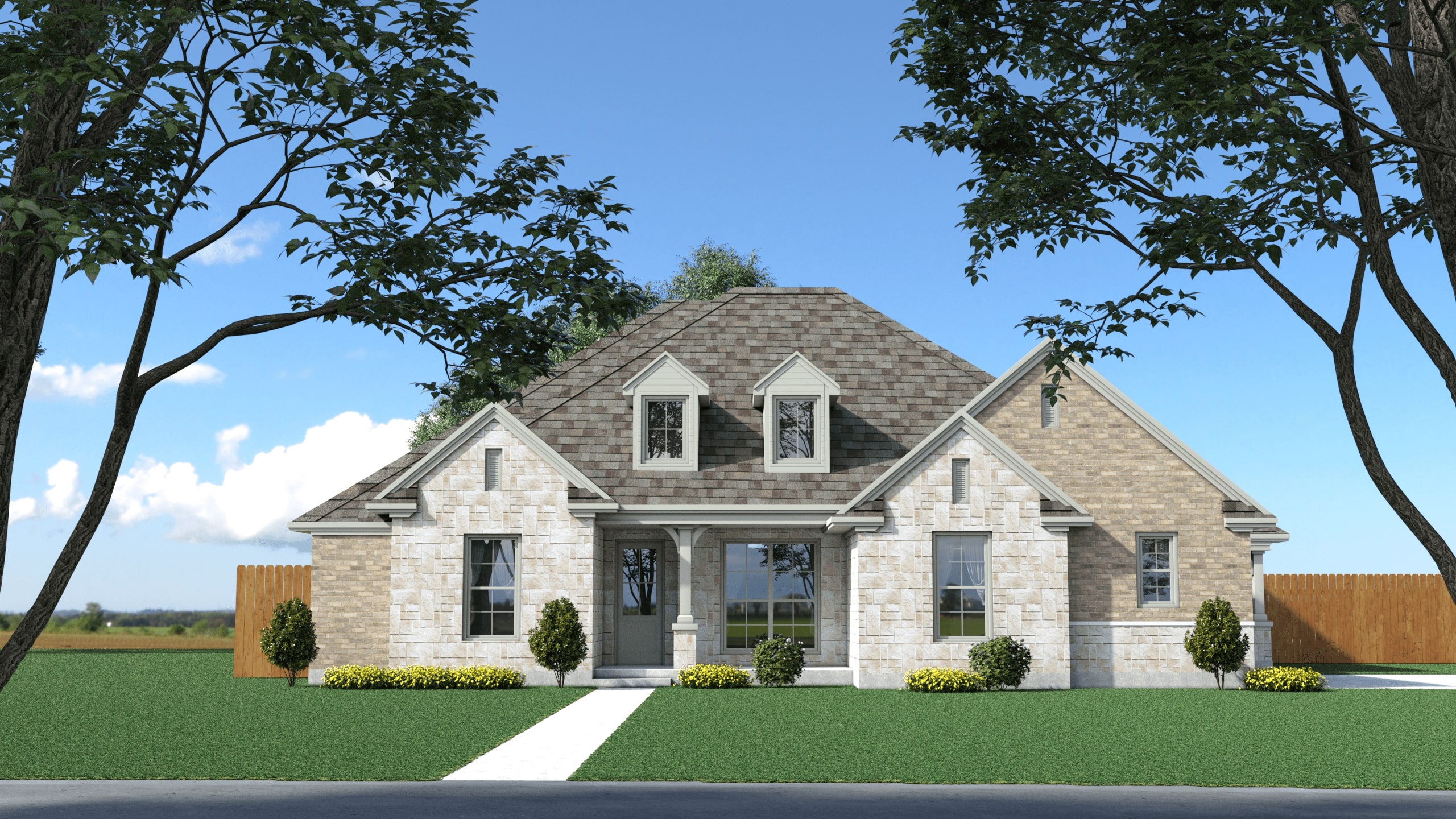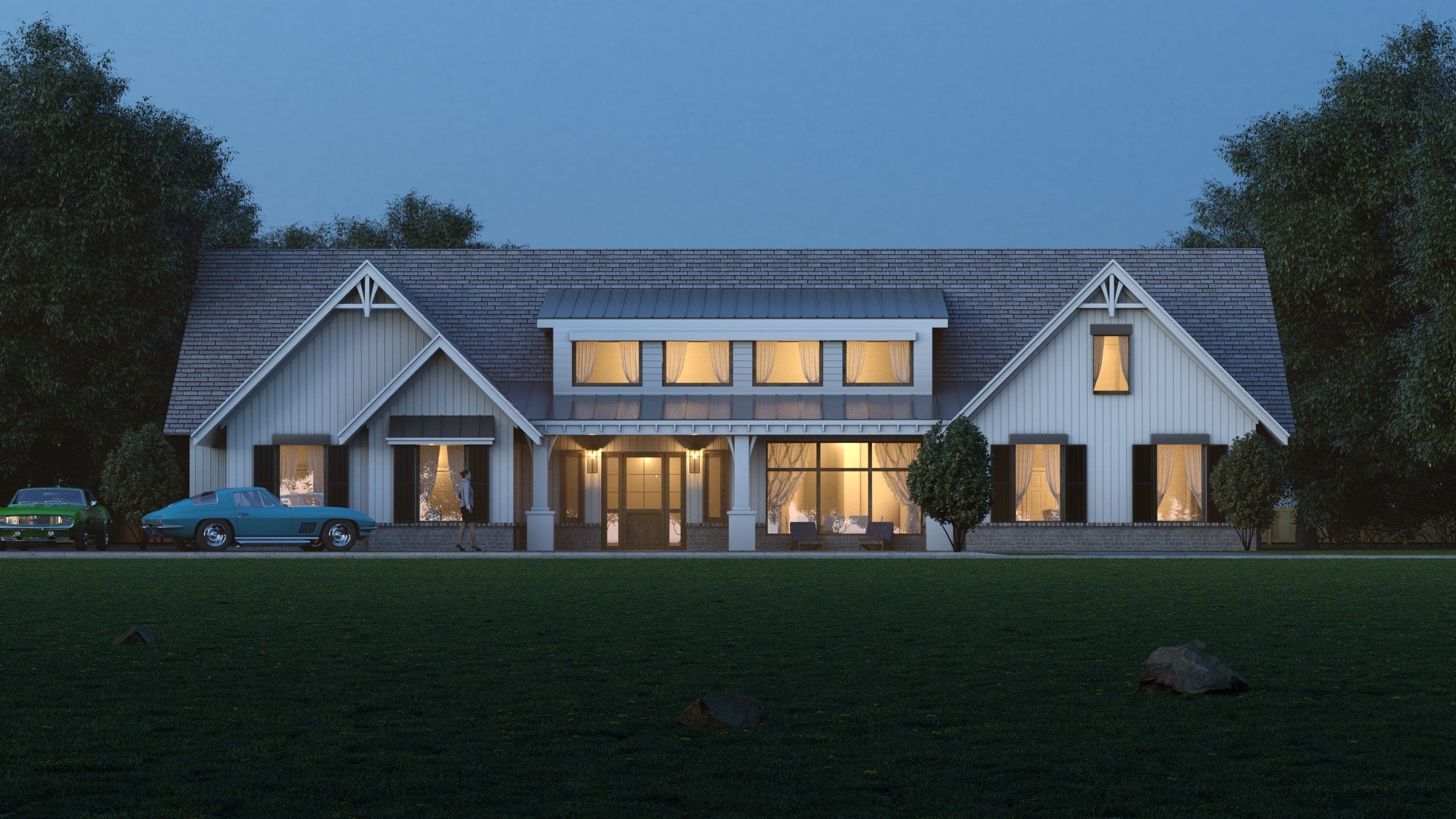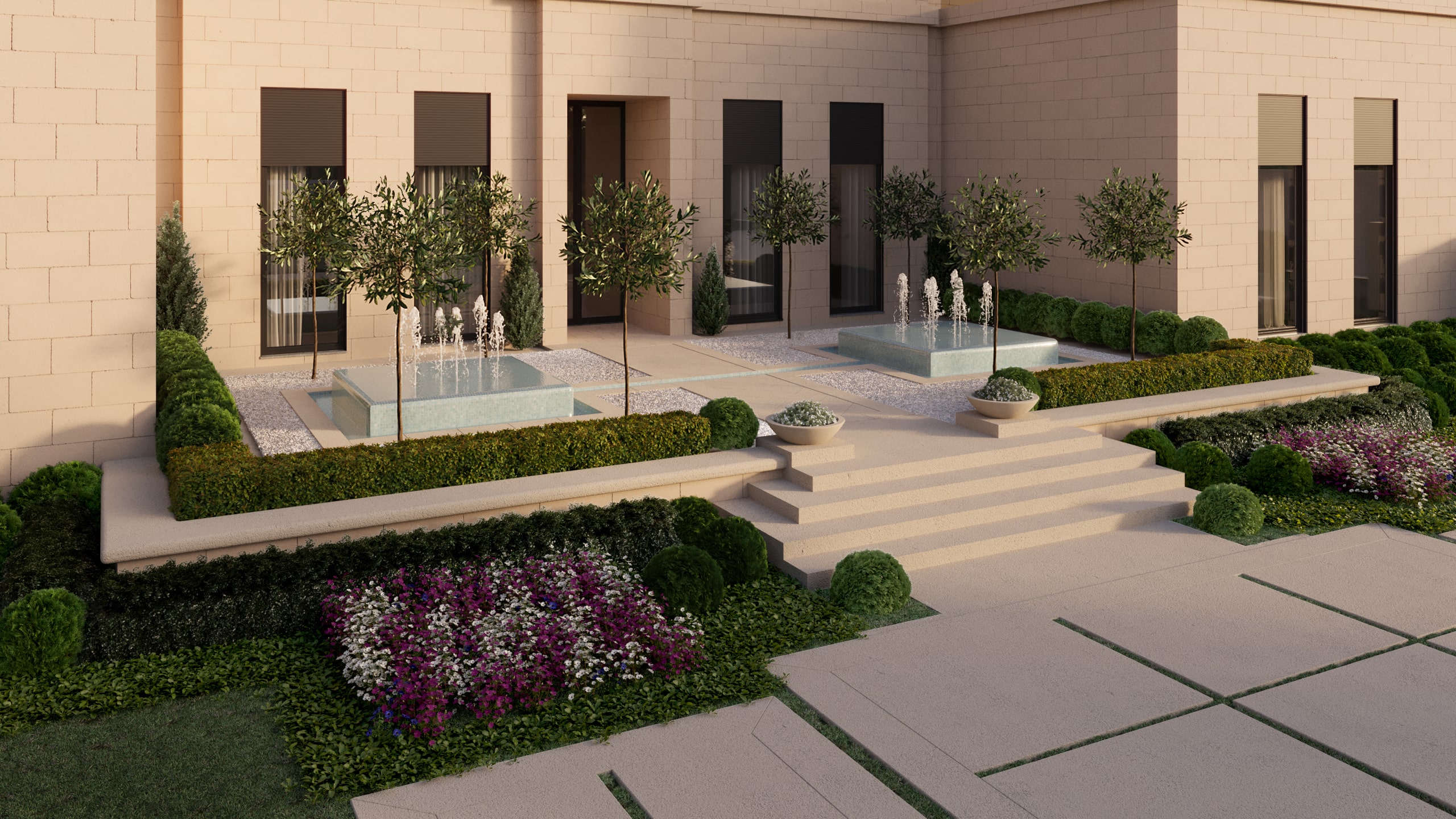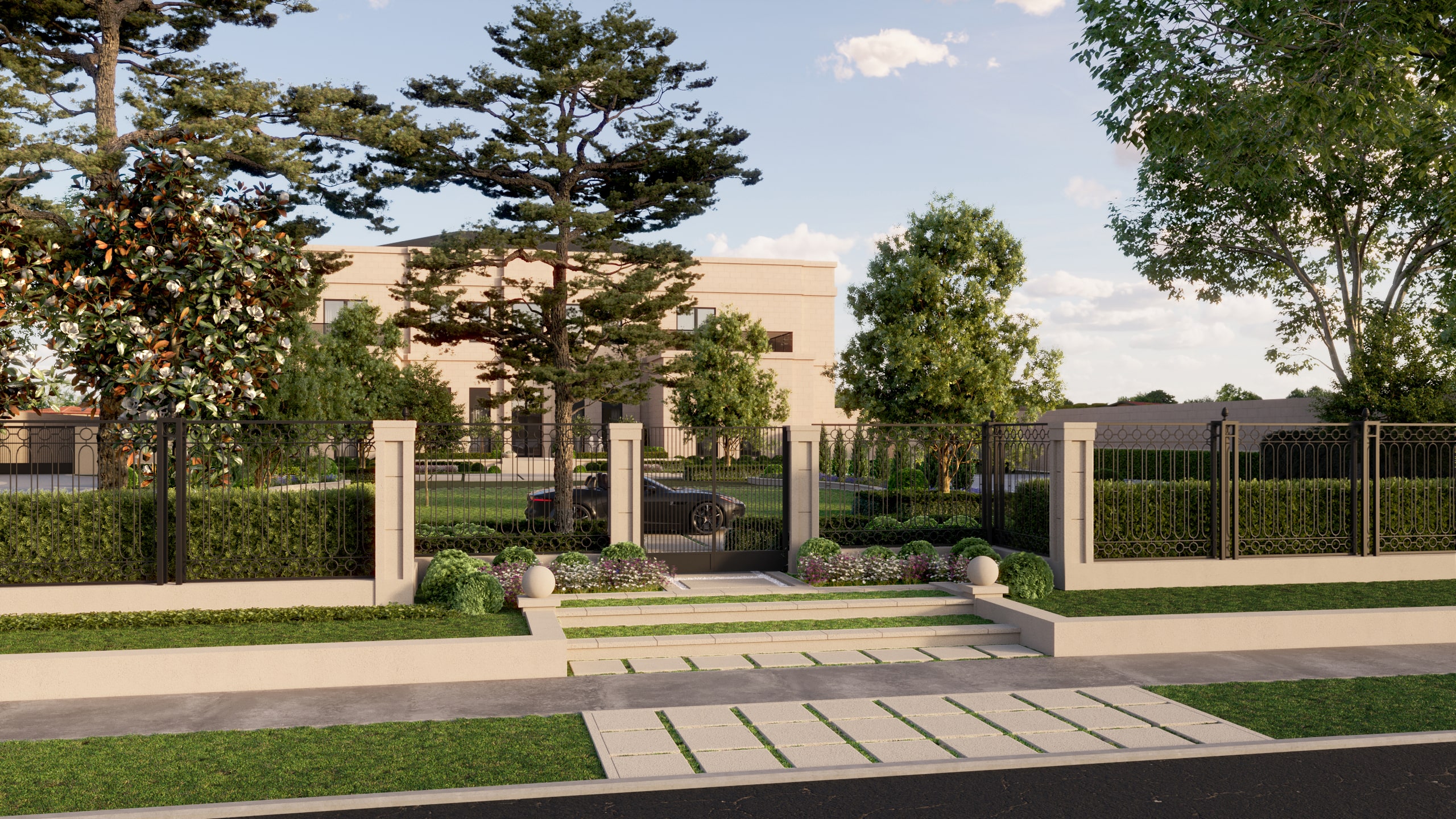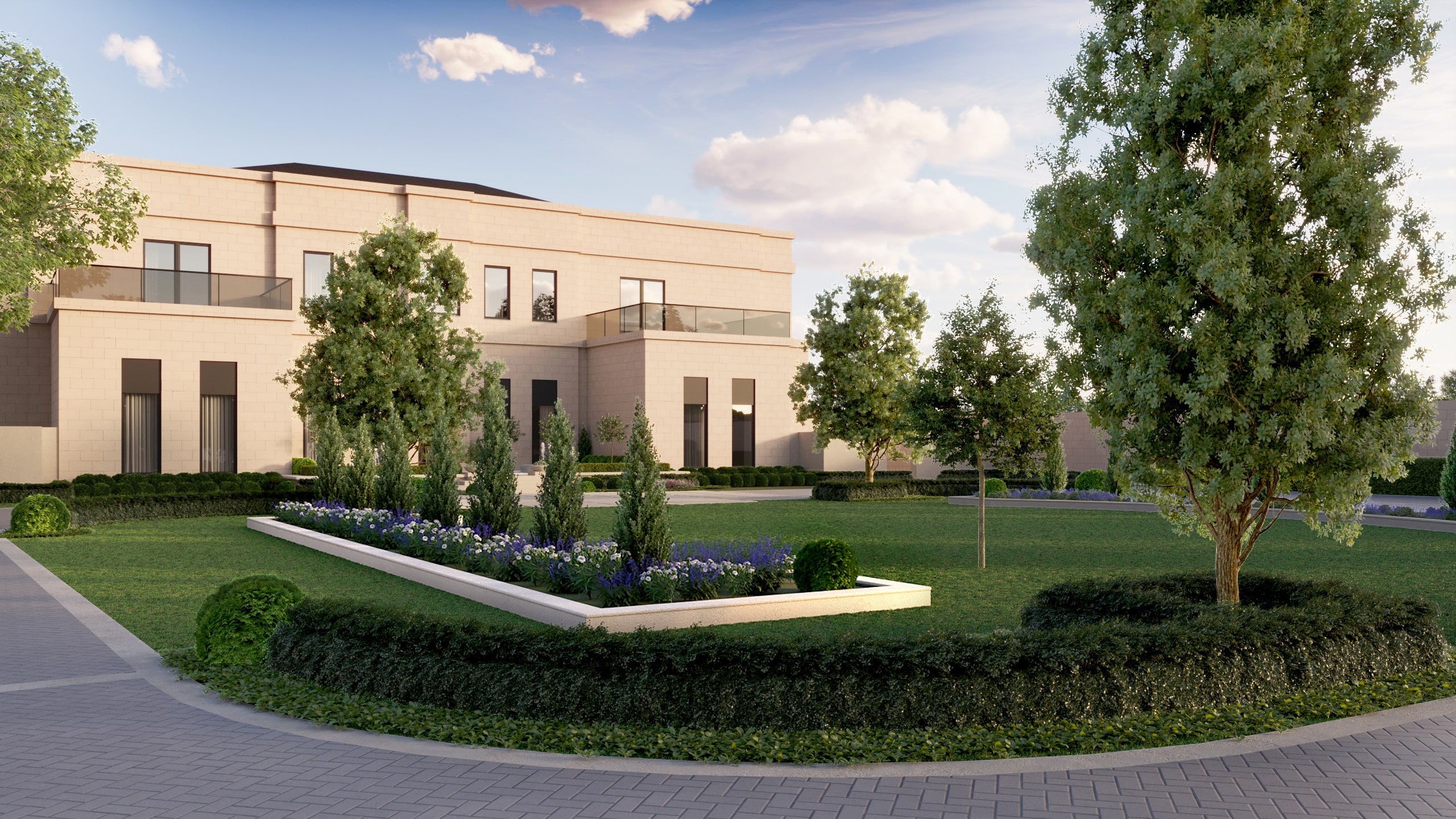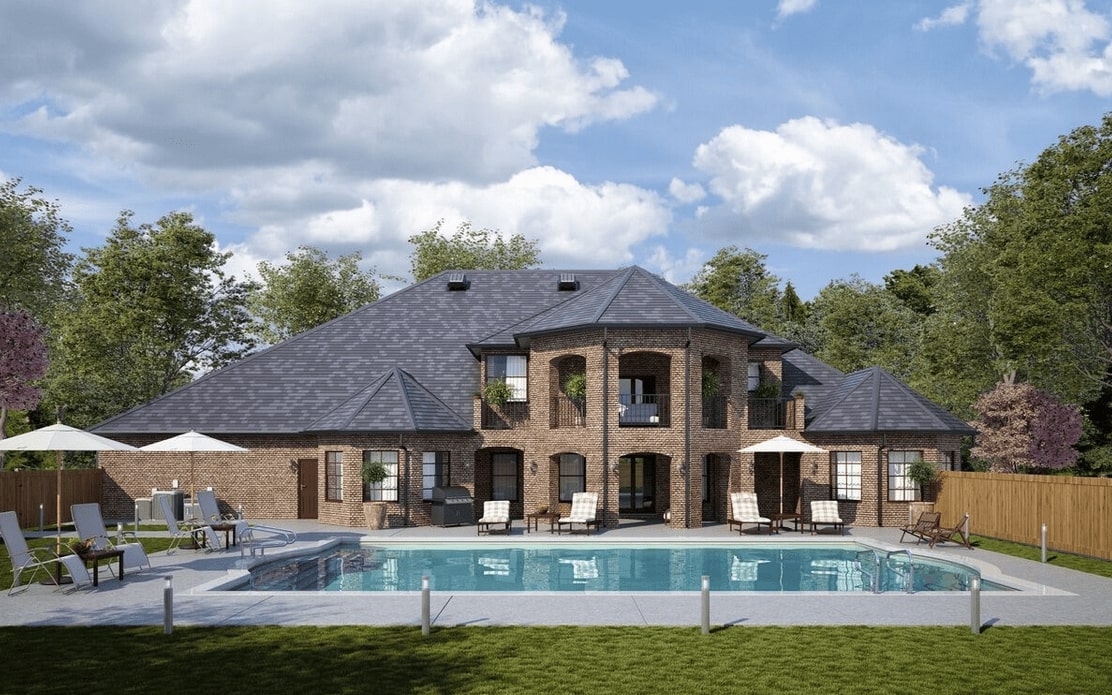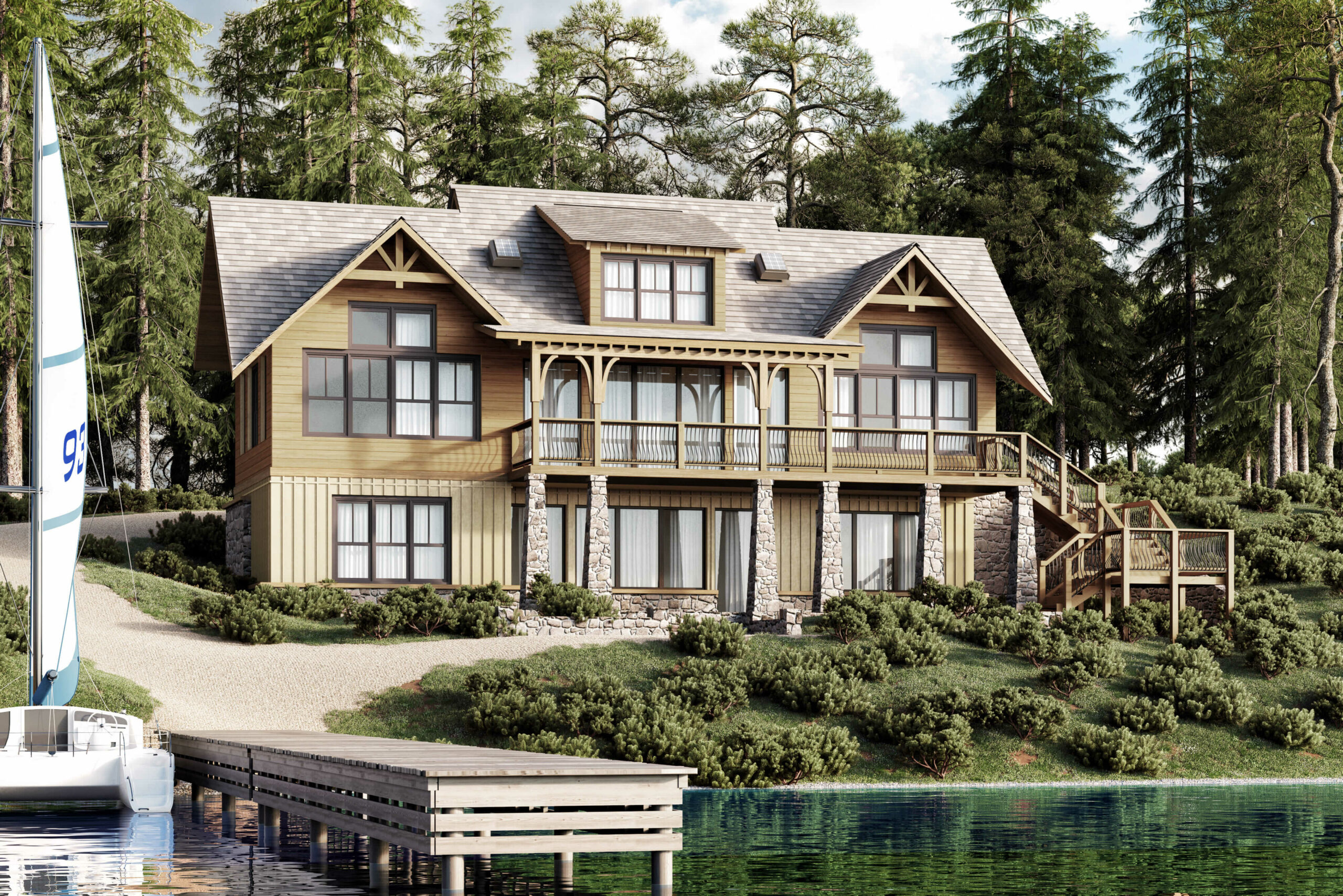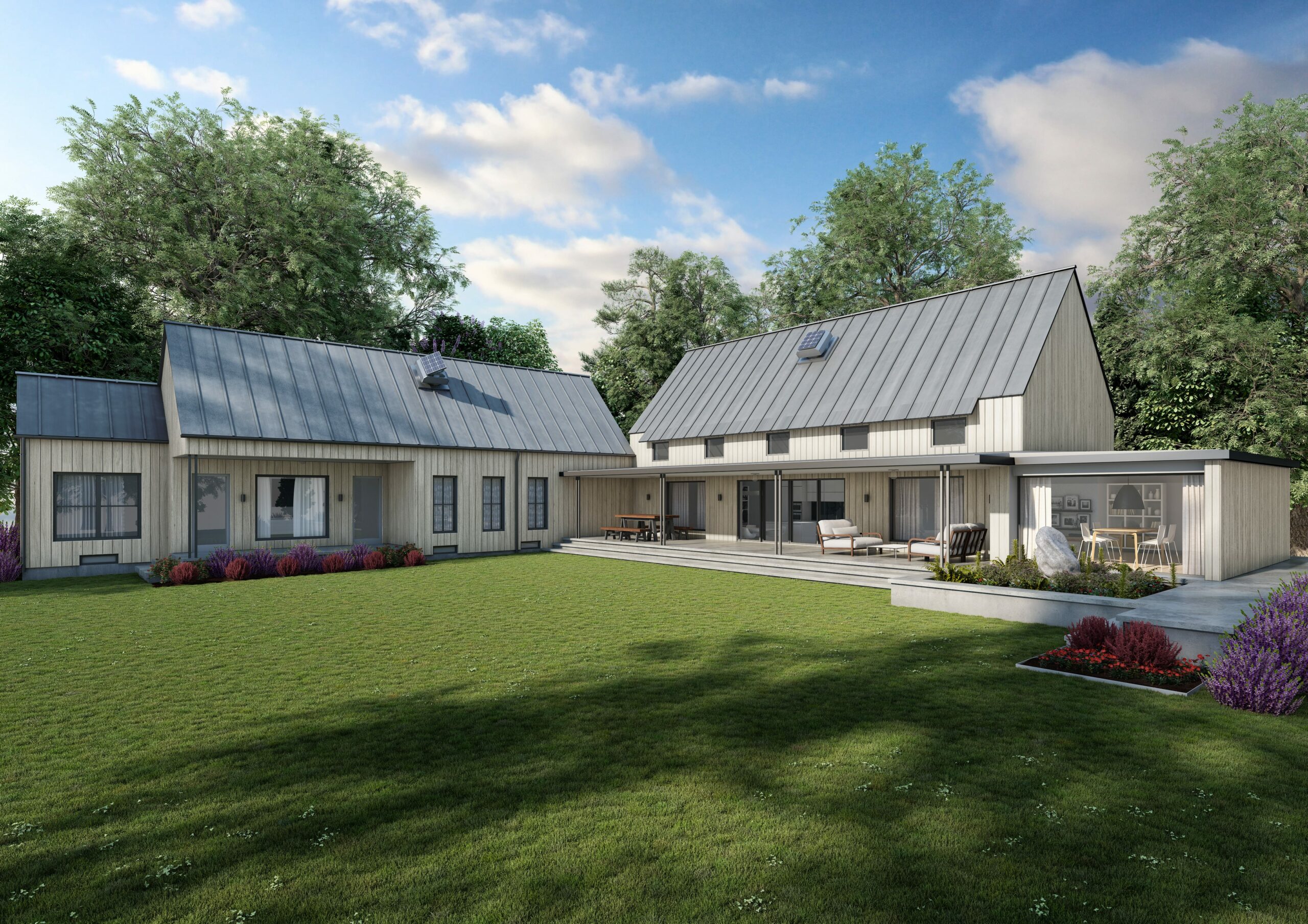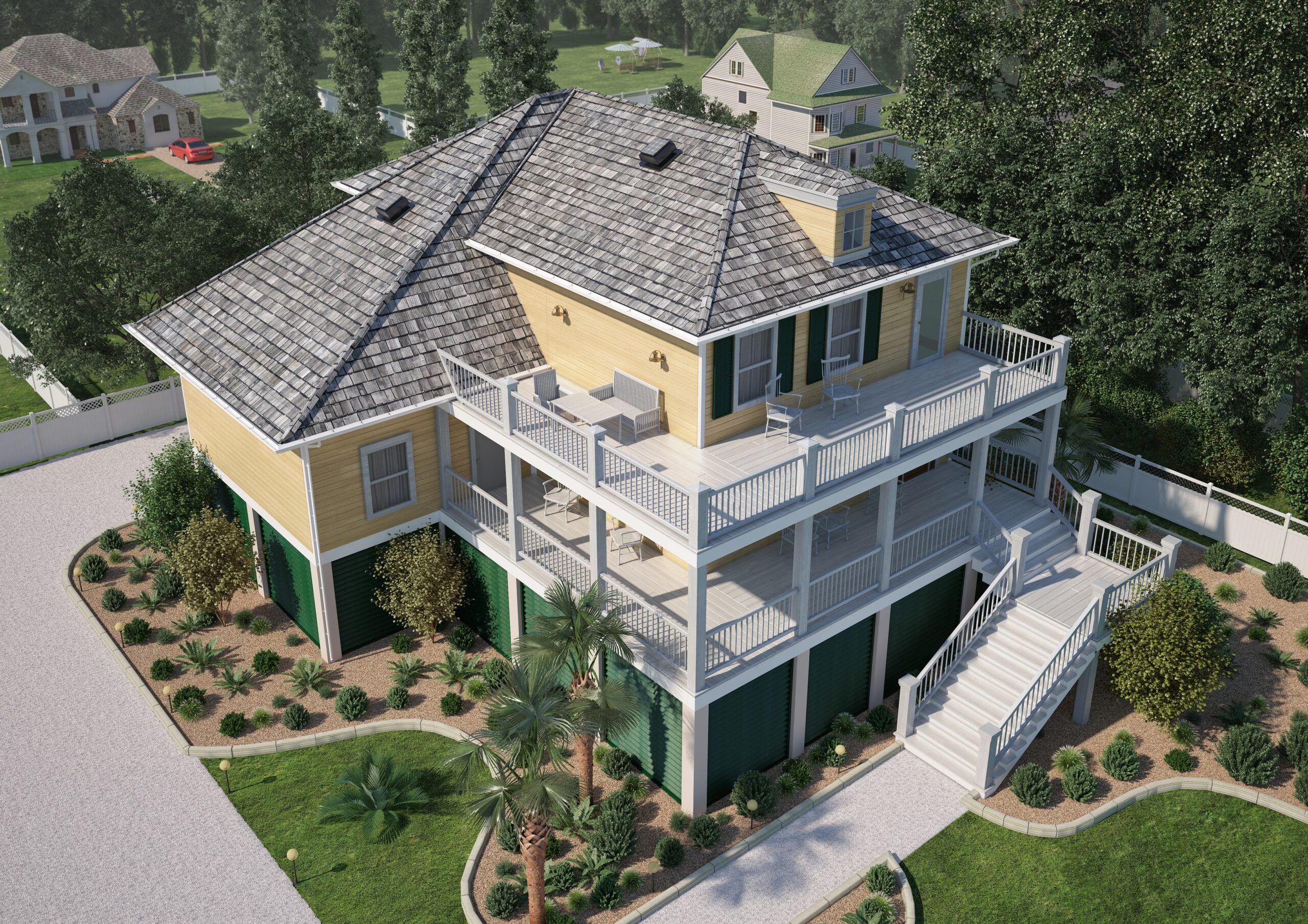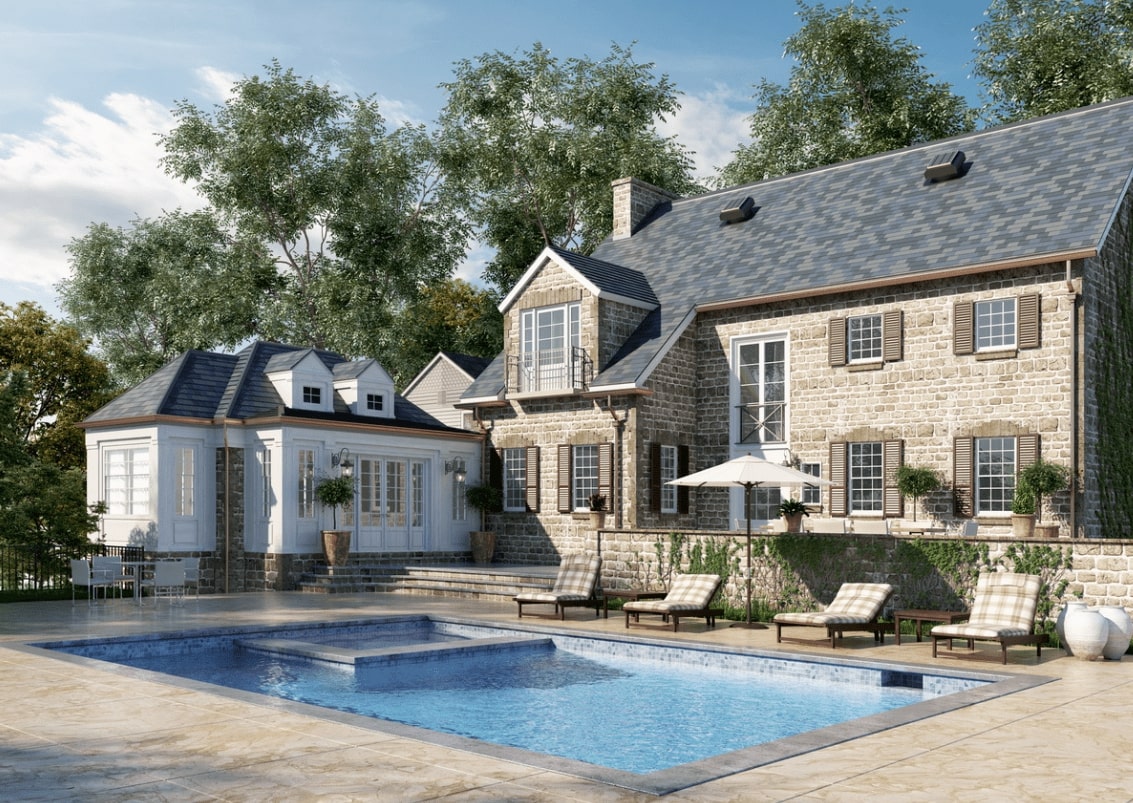 3D Commercial Real Estate Renderings for Houston
Improve the marketing efforts for your commercial property with photorealistic CGI visualizations that help sell your properties before construction is complete. 3D renderings are ideal for large projects, like multifamily developments, hotels, storage facilities and more. They capture size and scale in great detail and make it easier for investors to see the full potential of their investment. We've worked with small businesses in Houston and nationwide chains to effectively and accurately demonstrate how buildings will appear once they're constructed.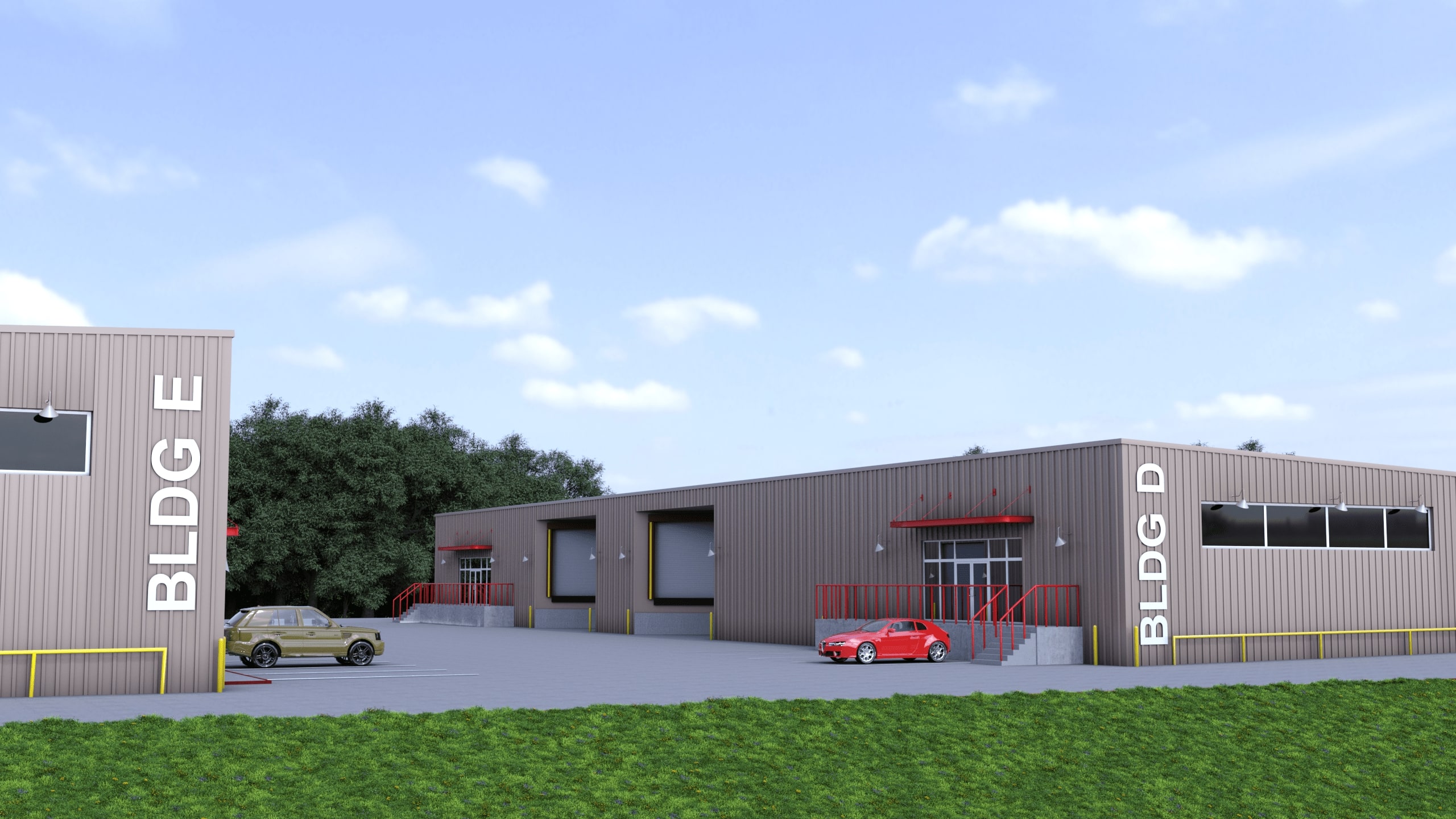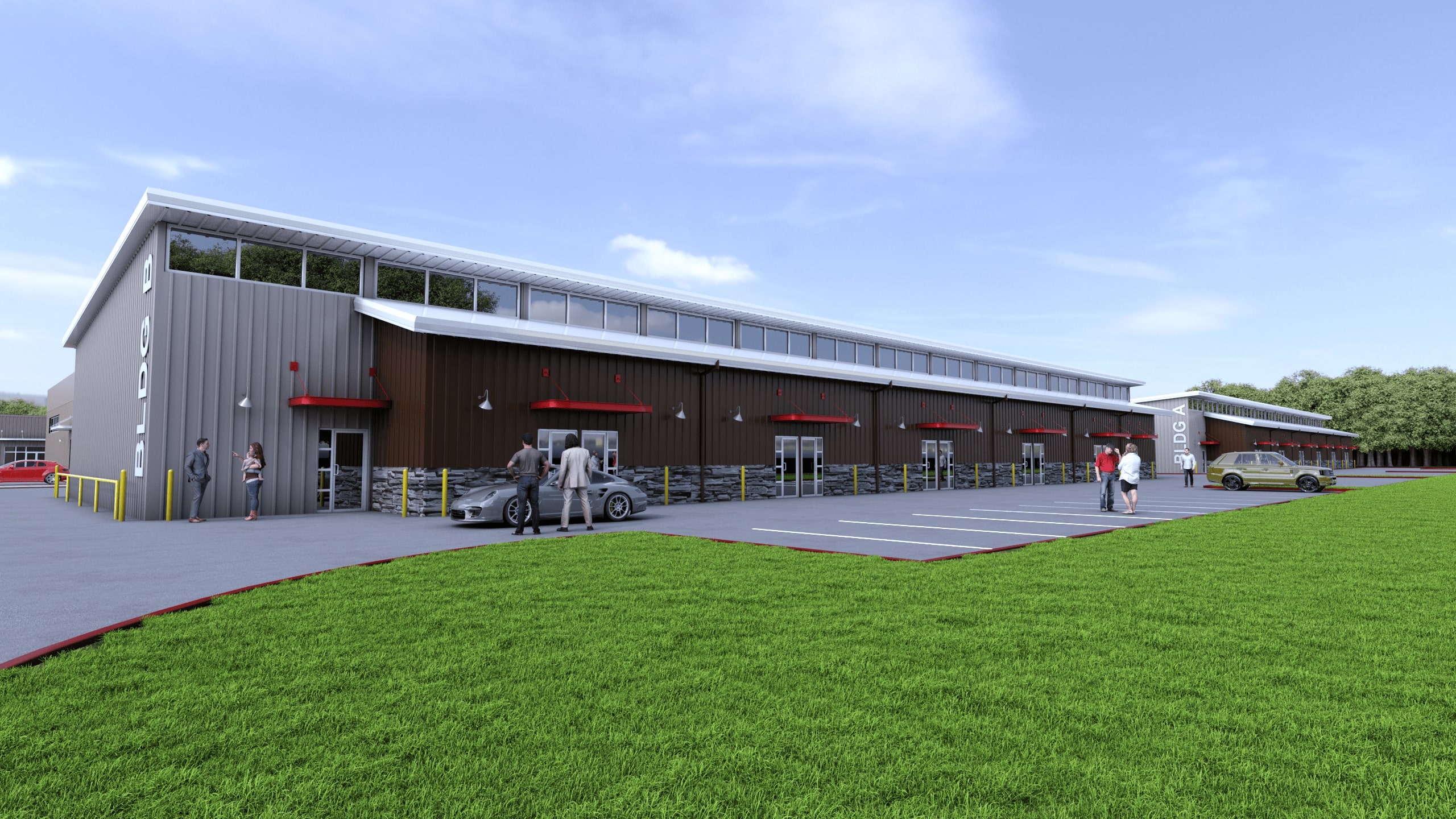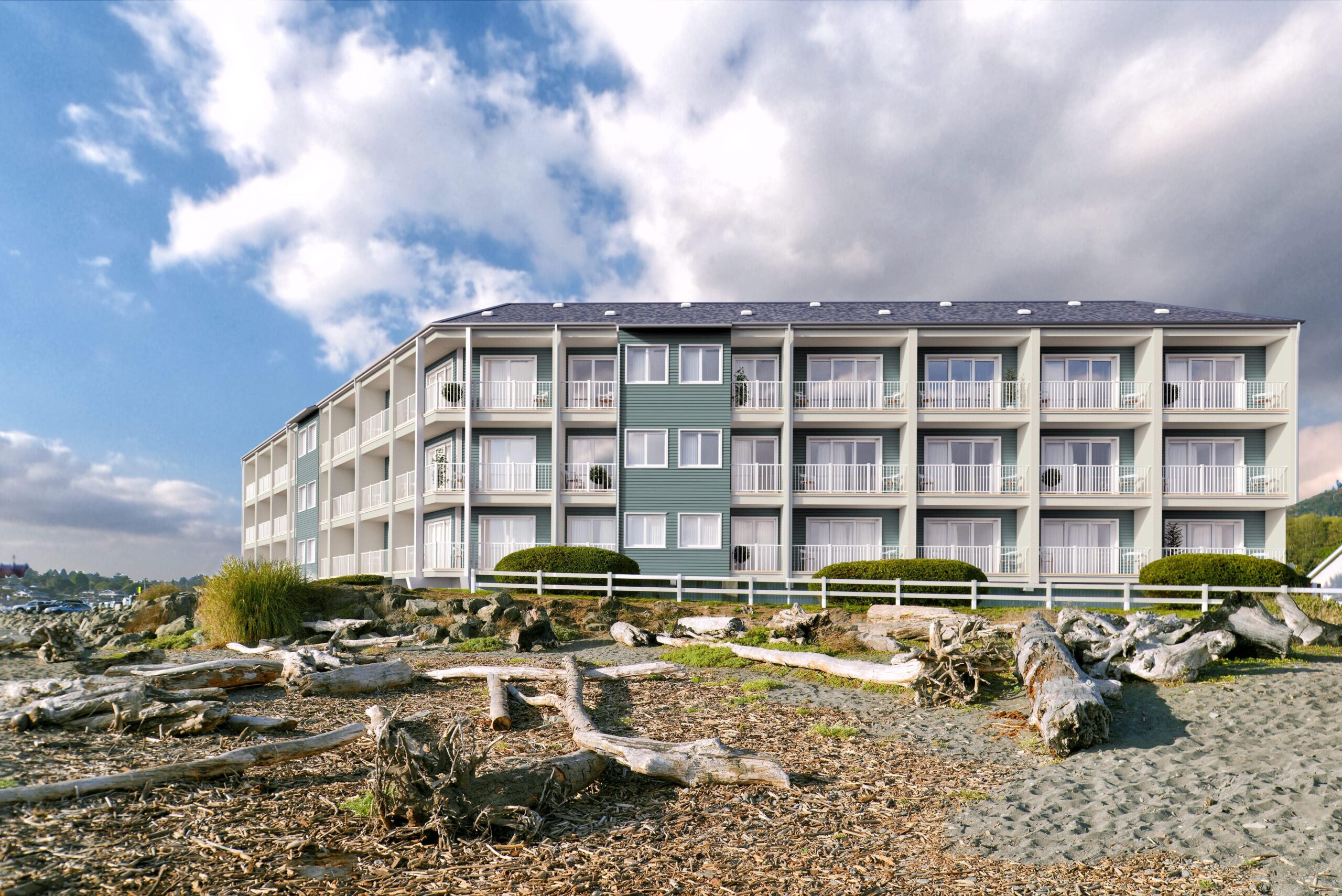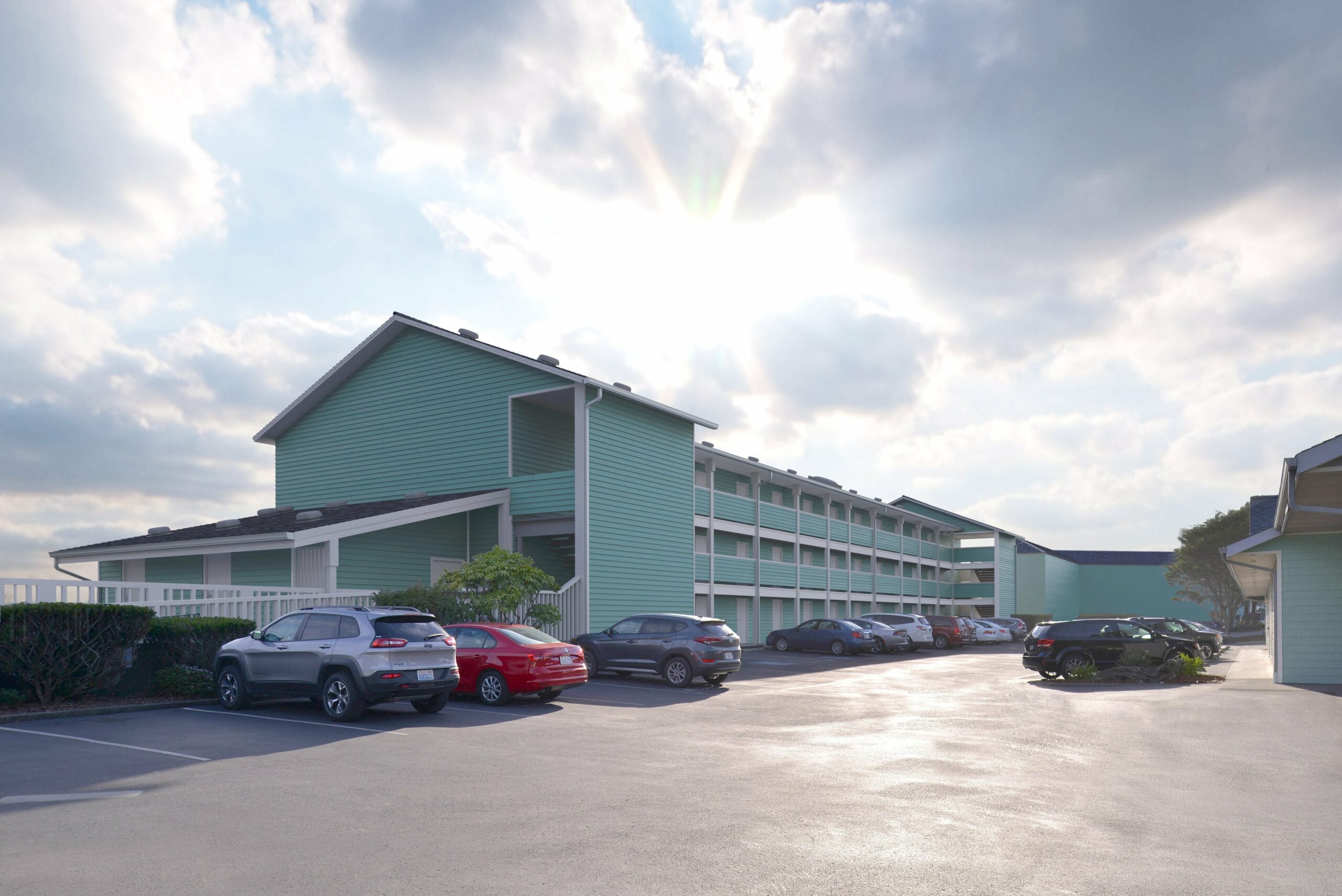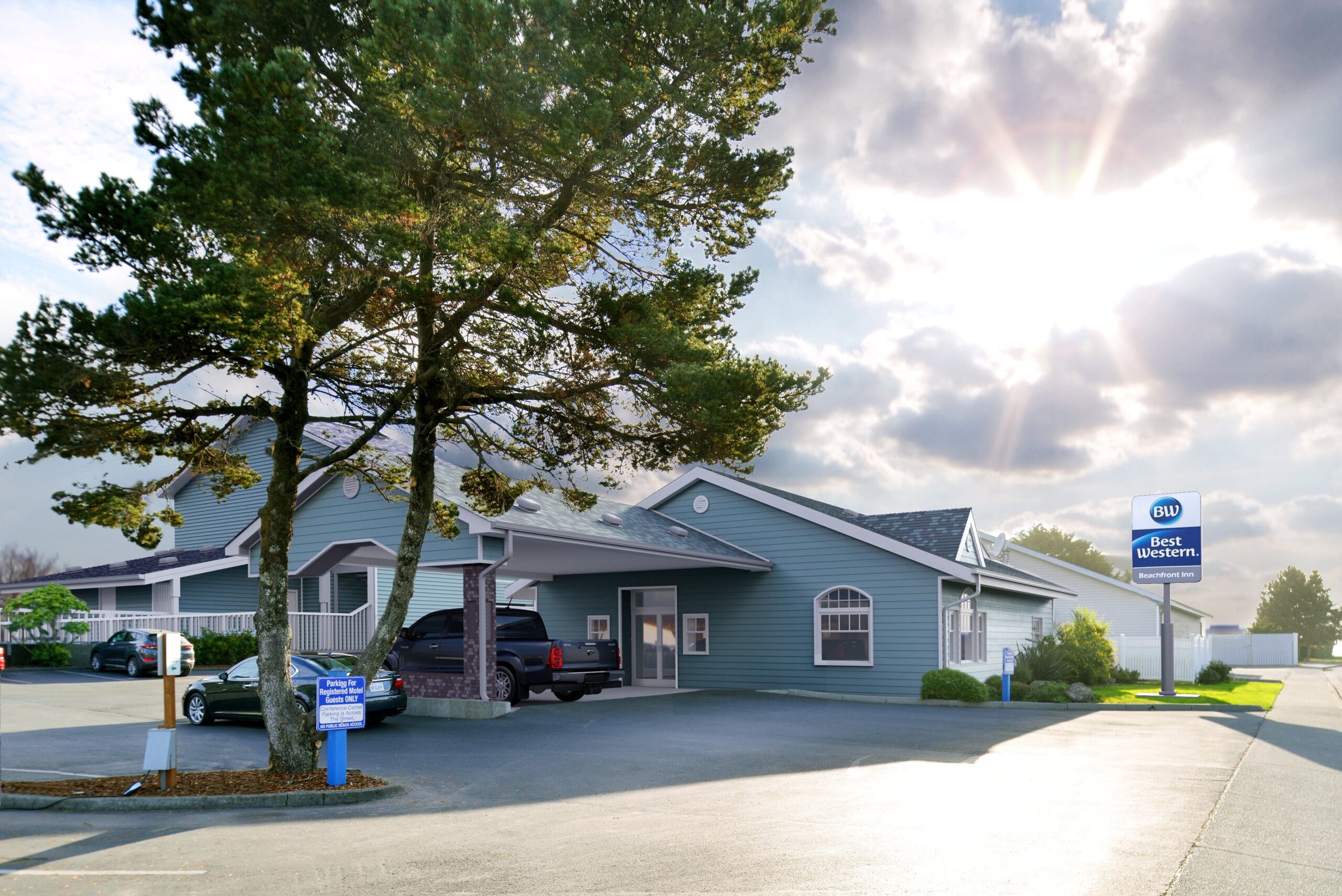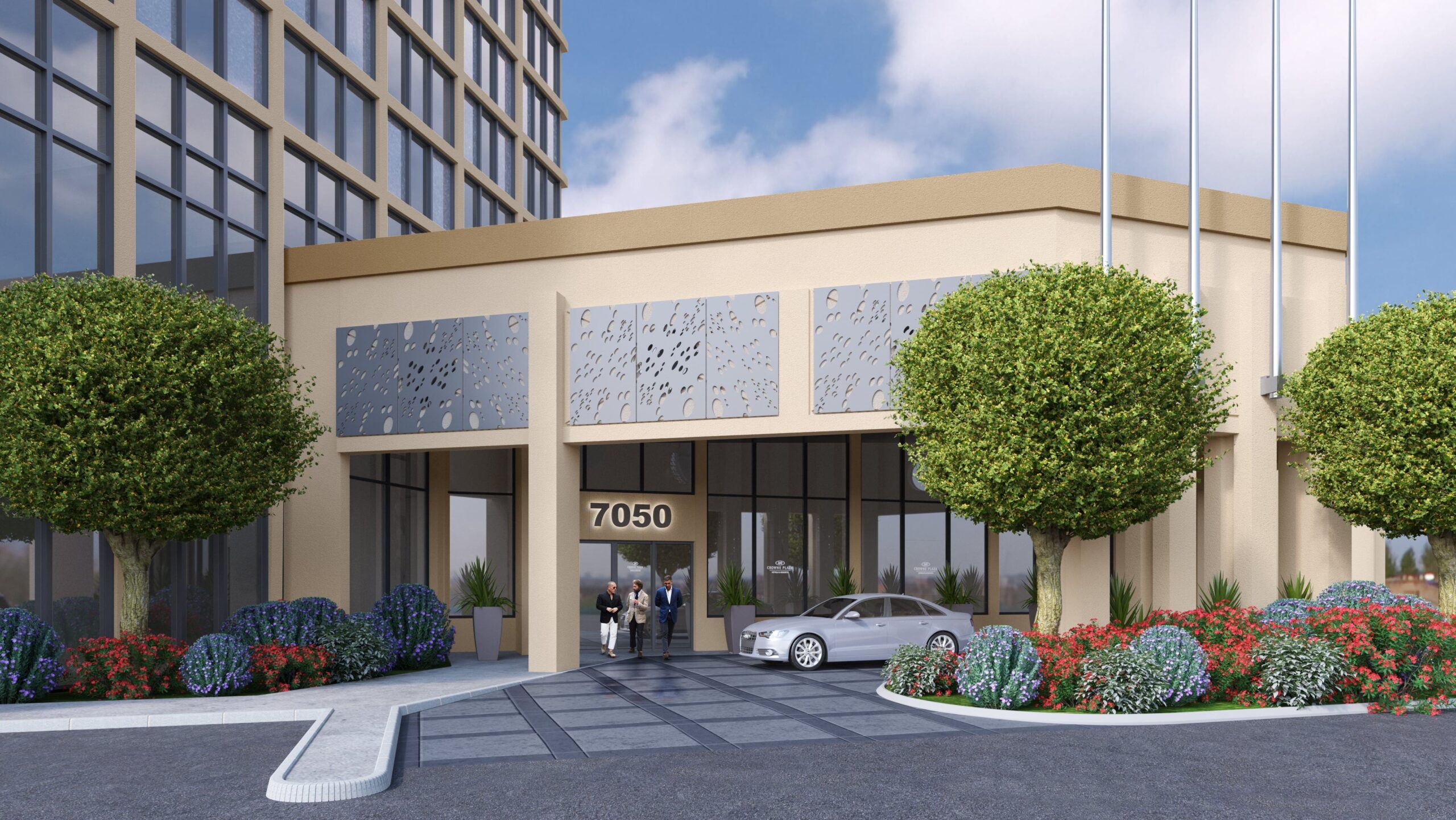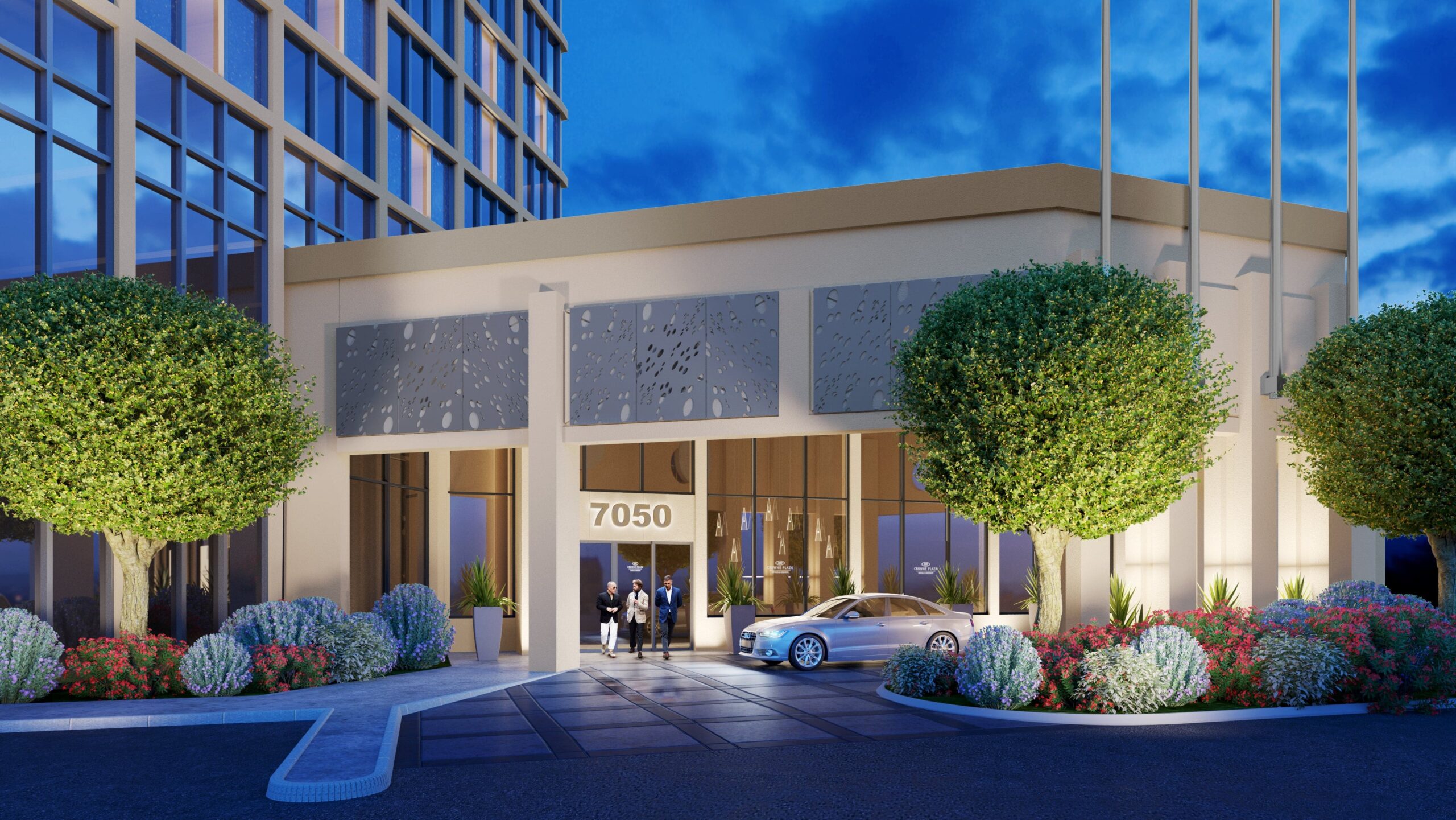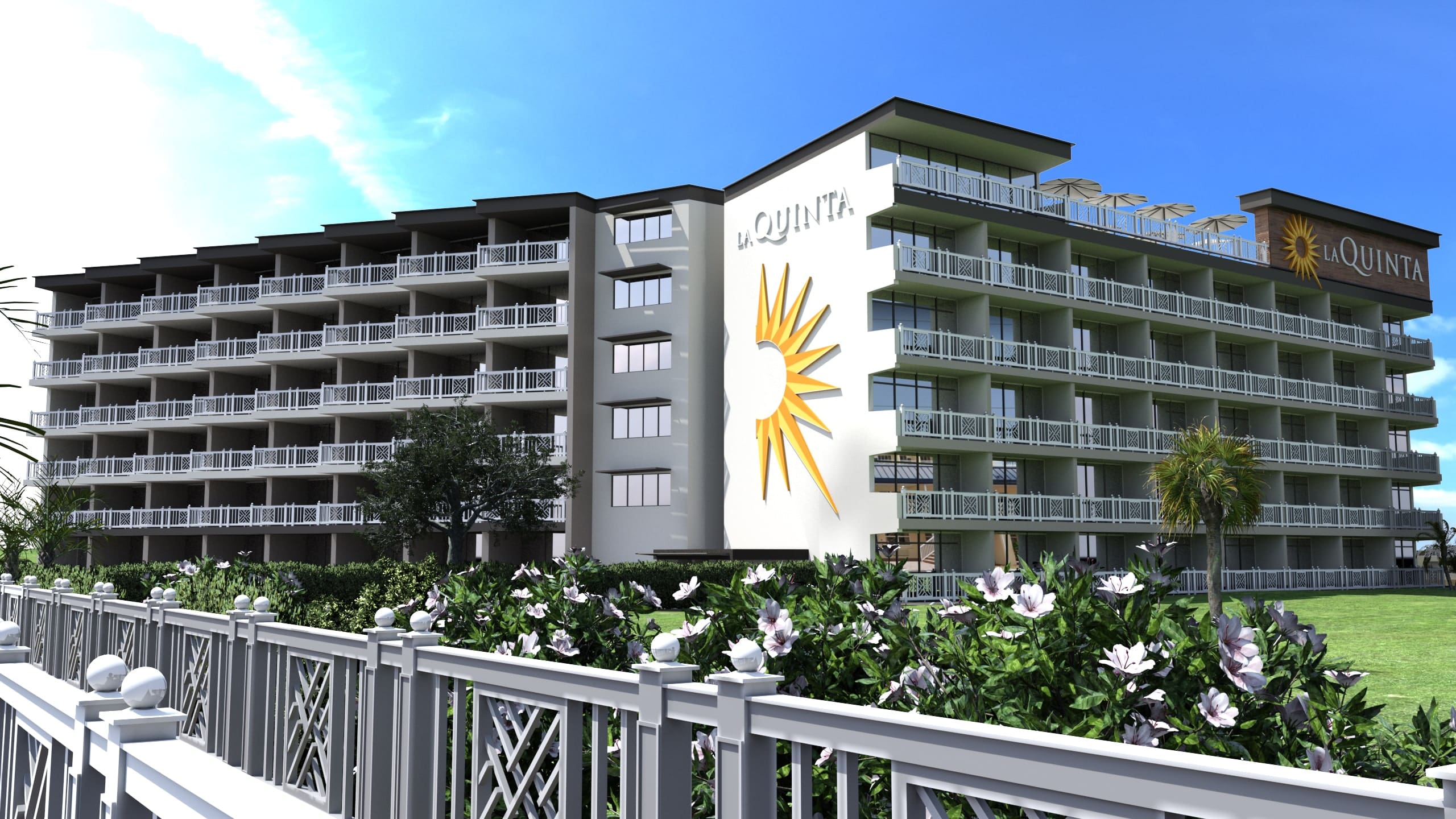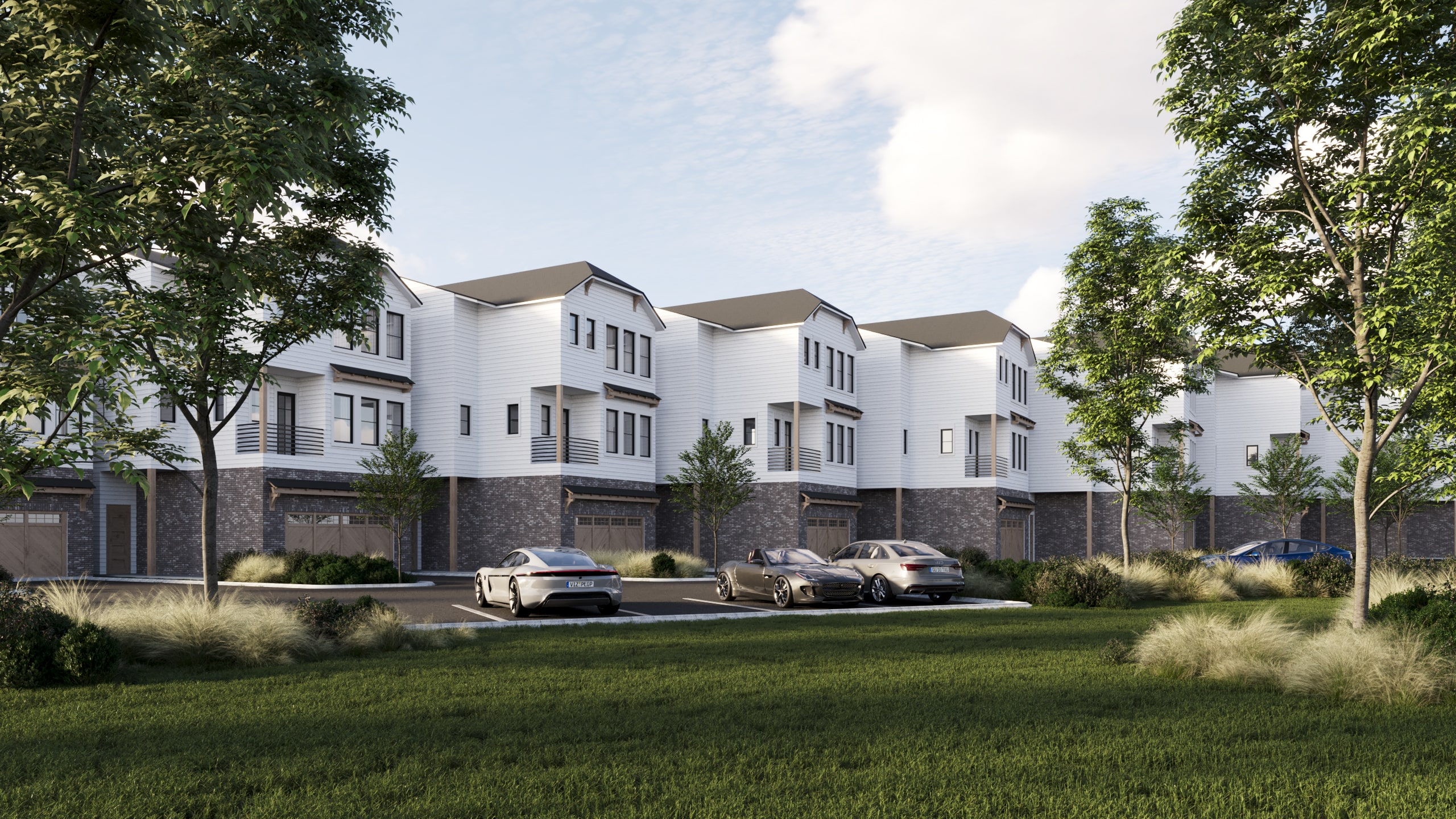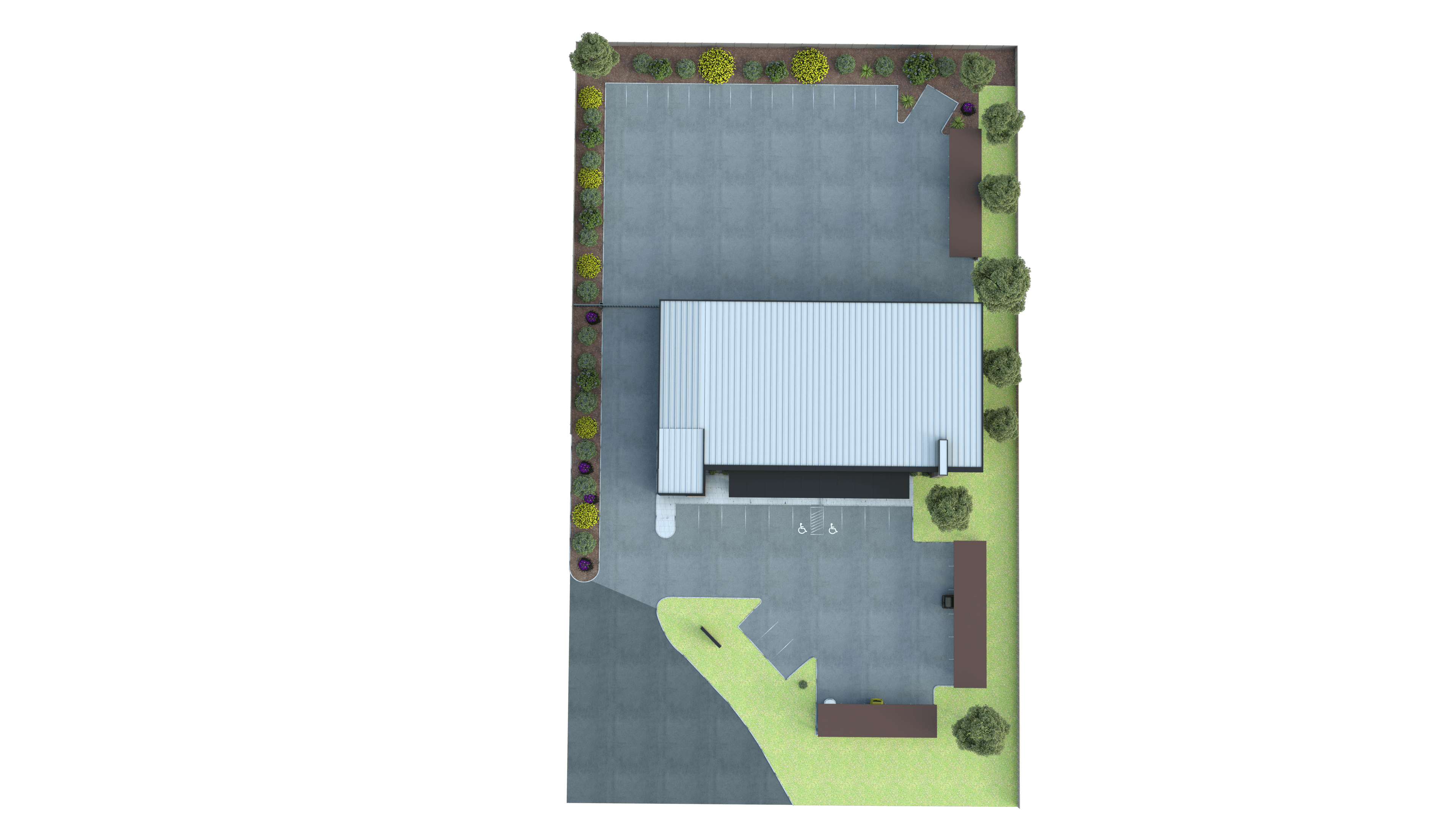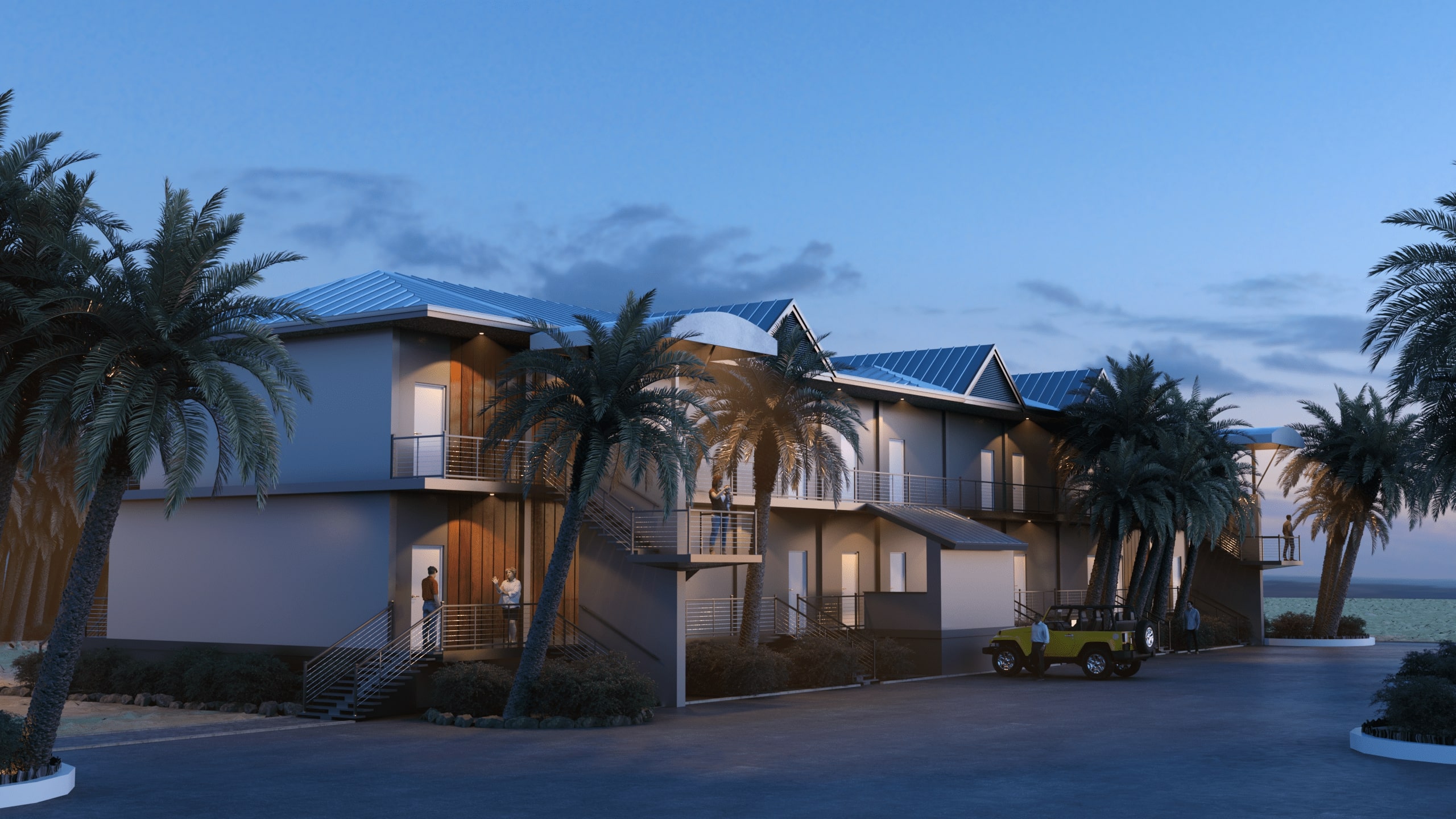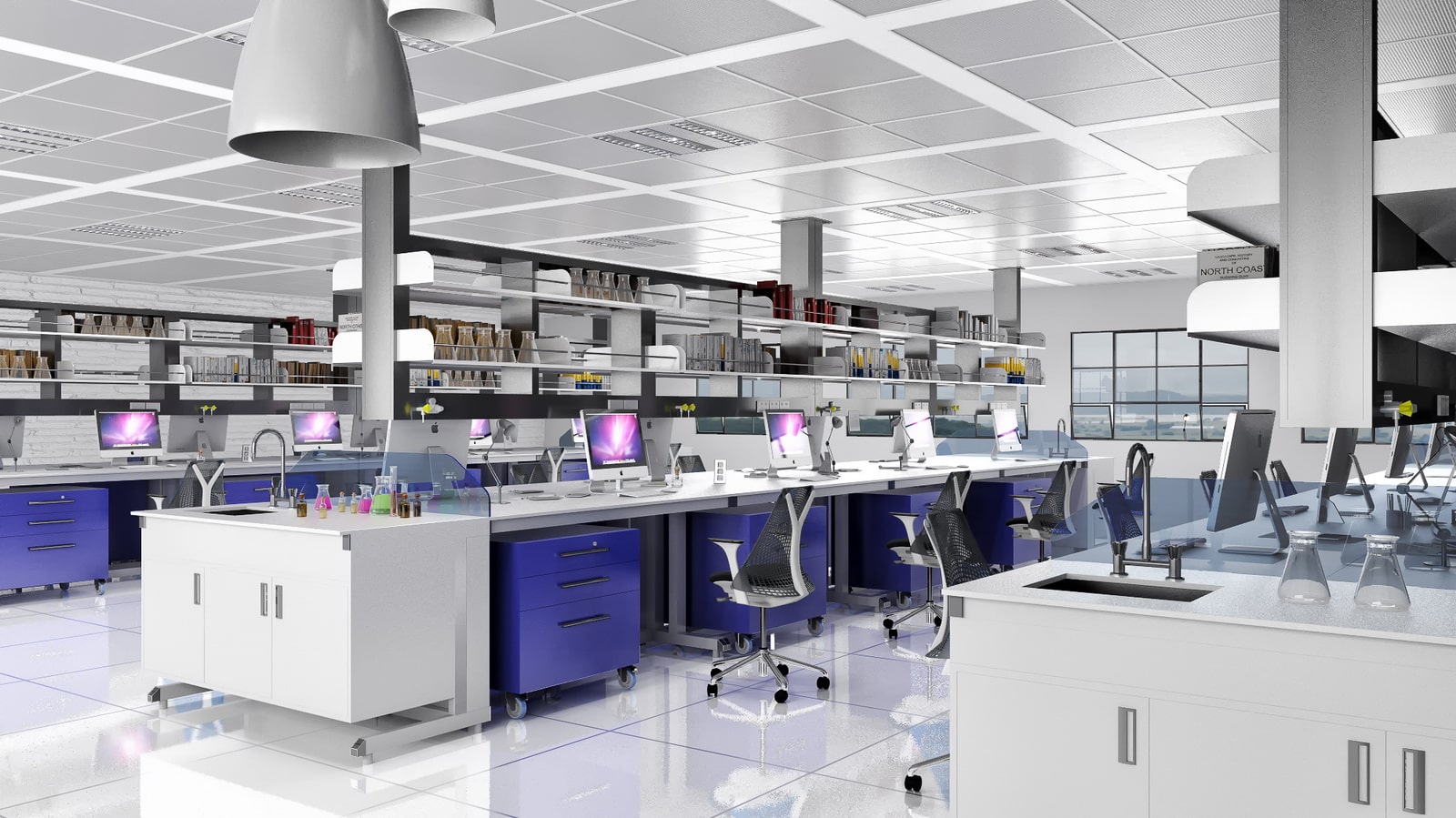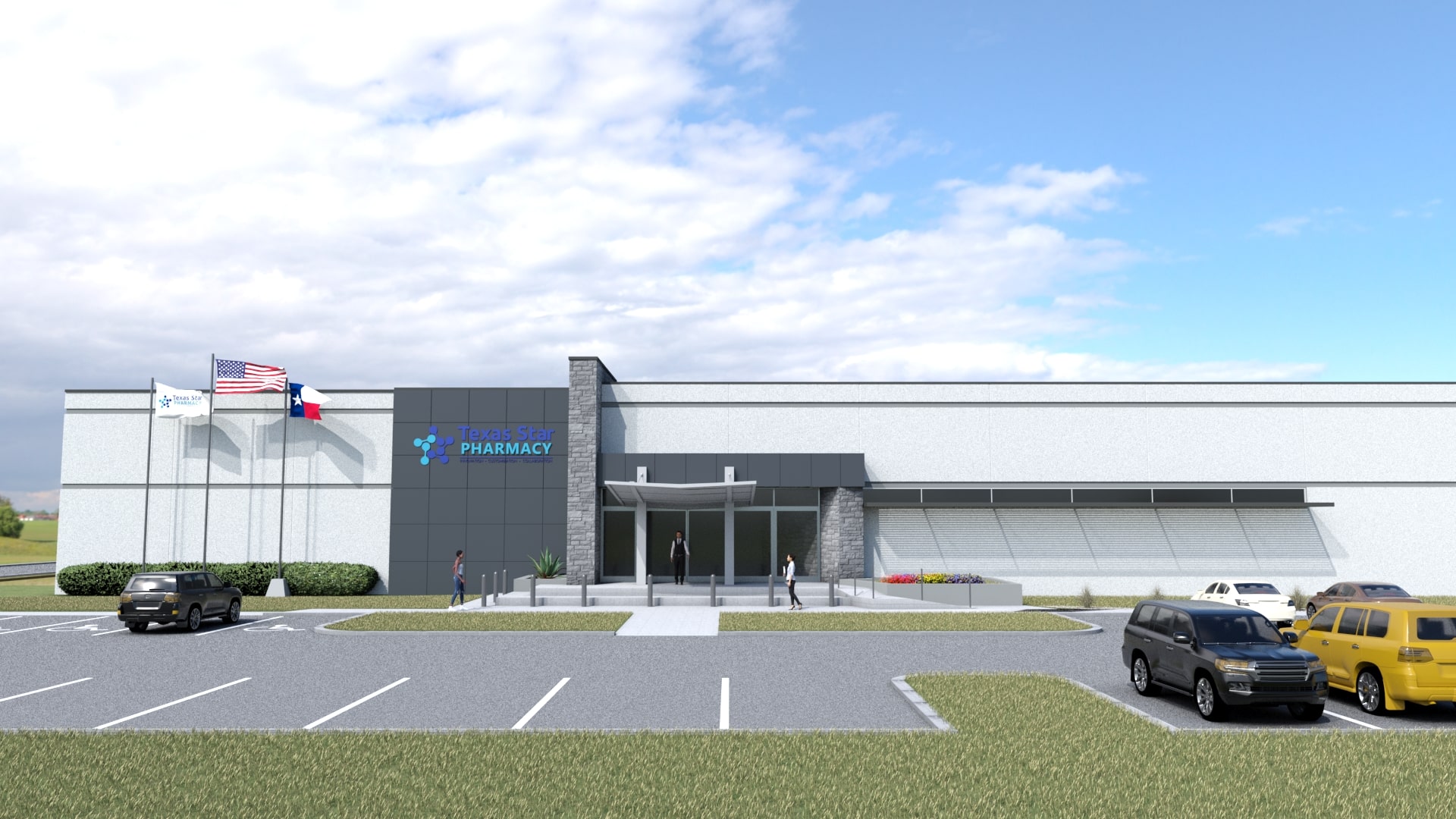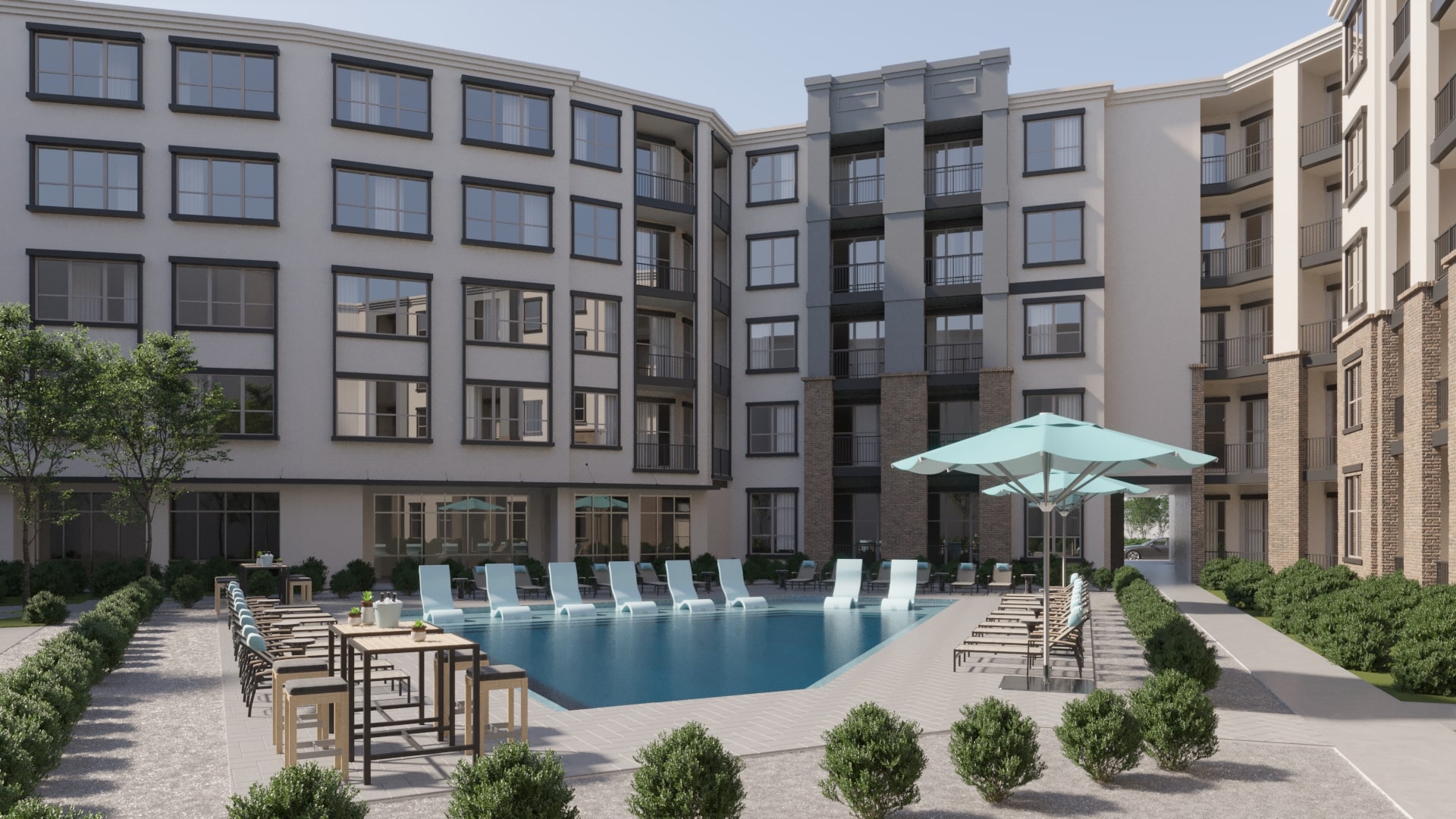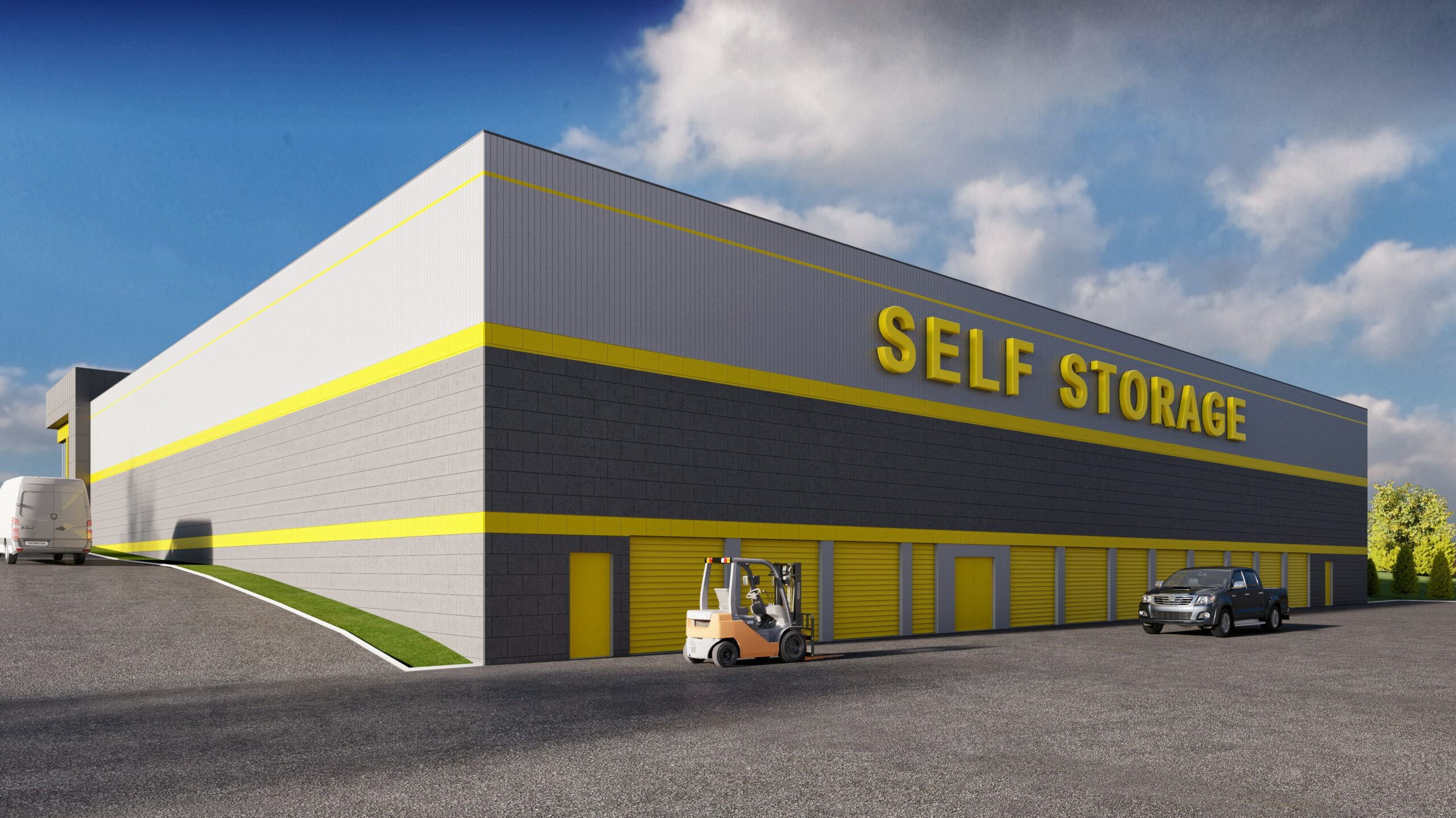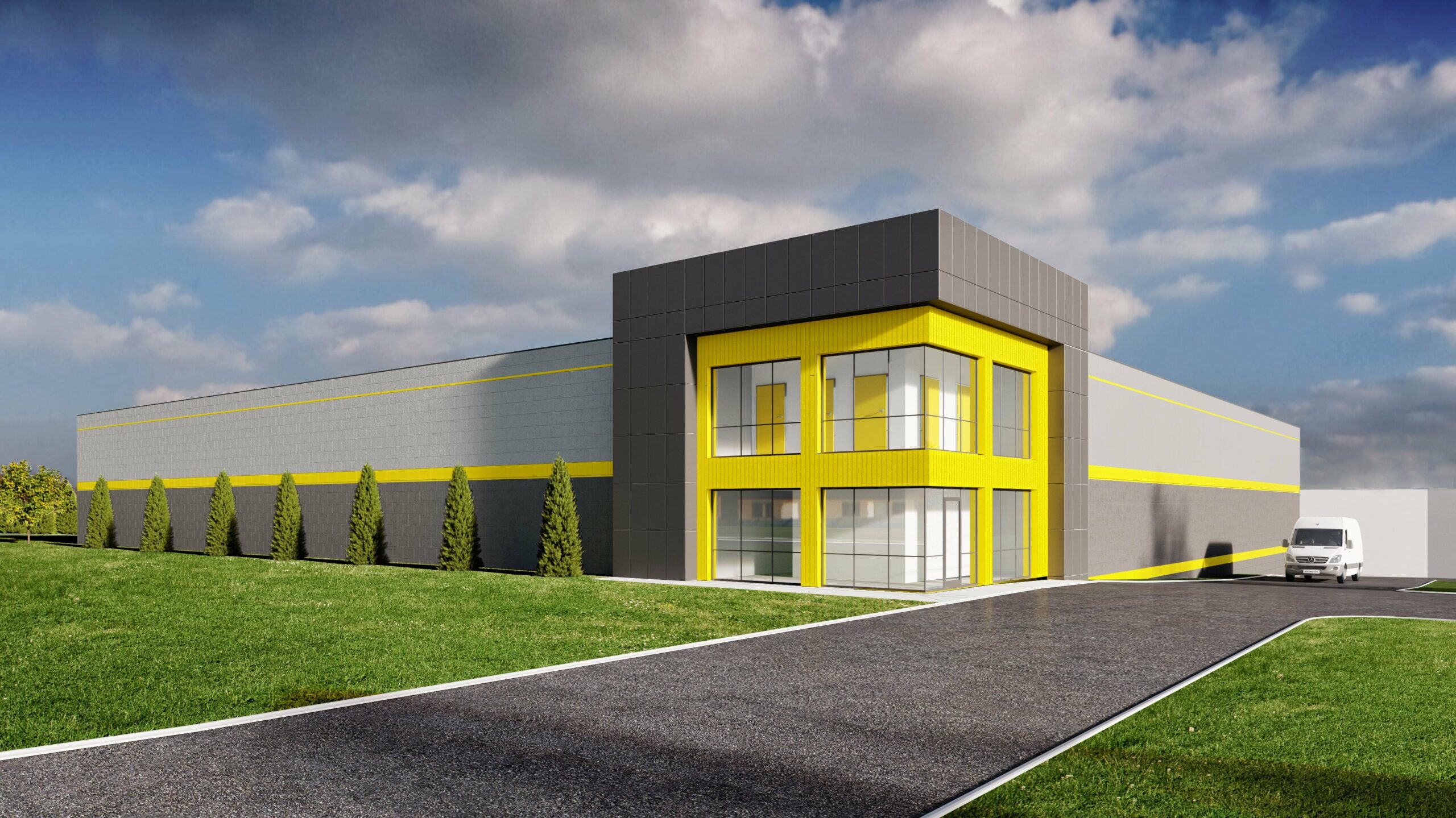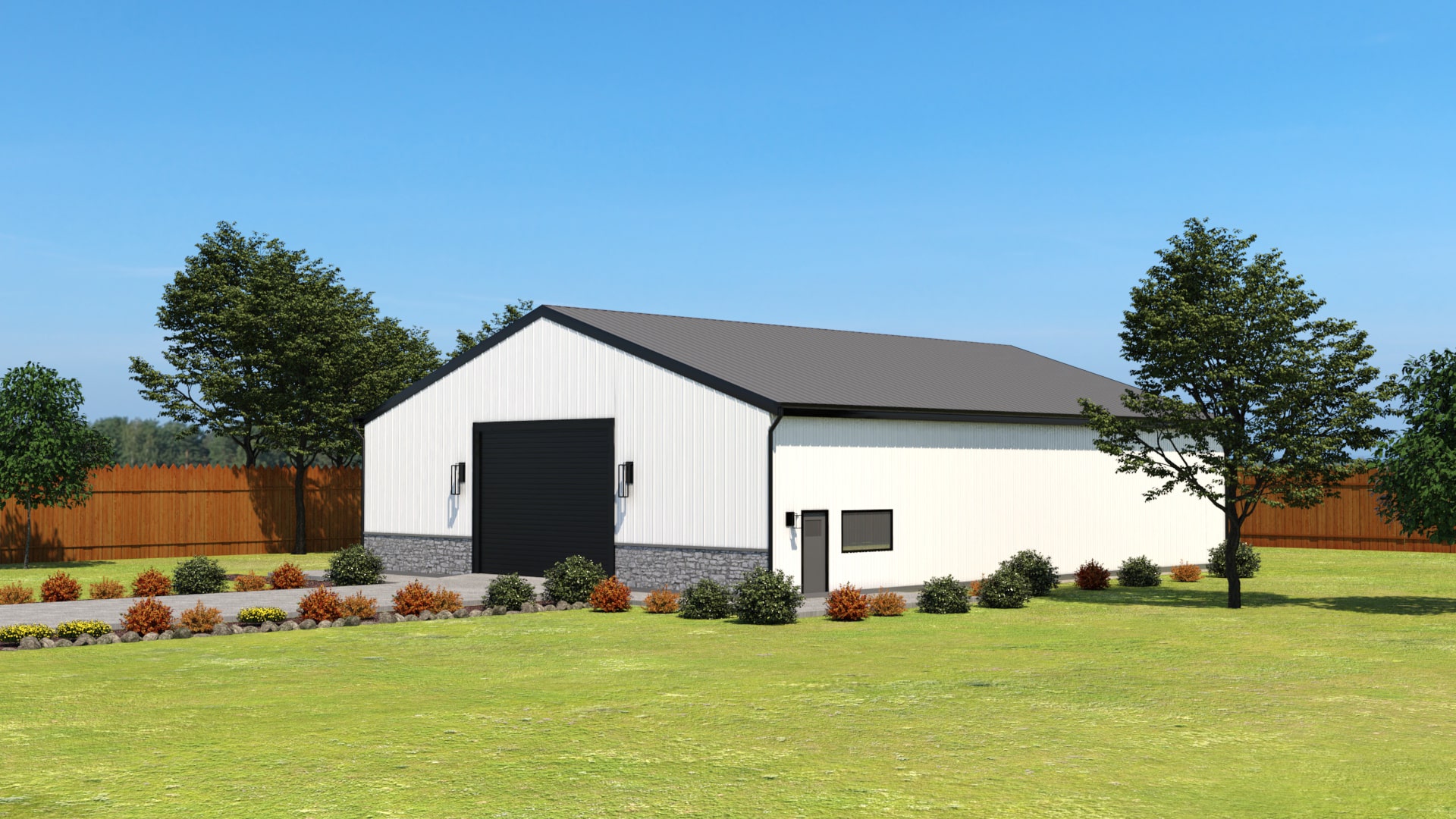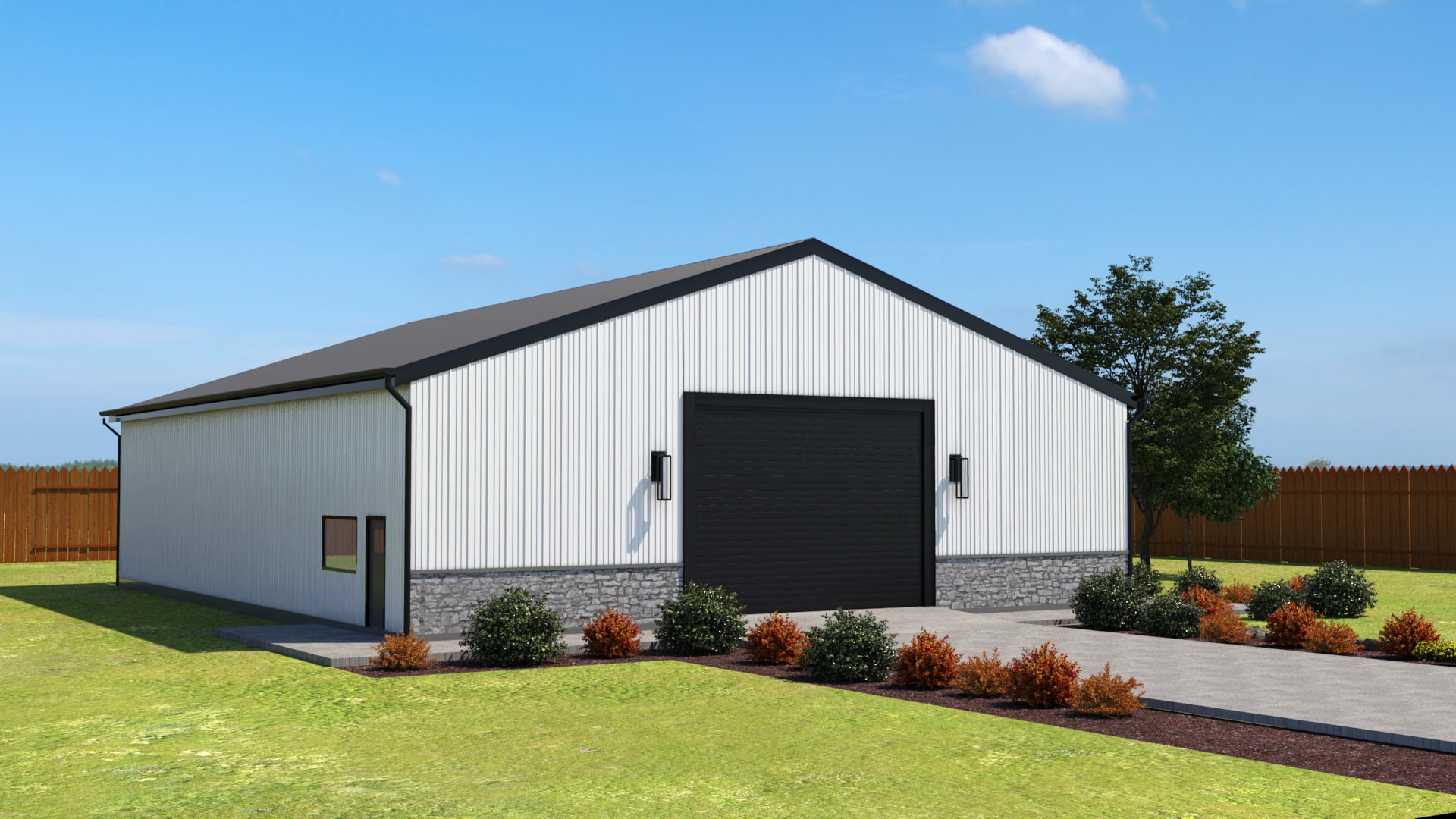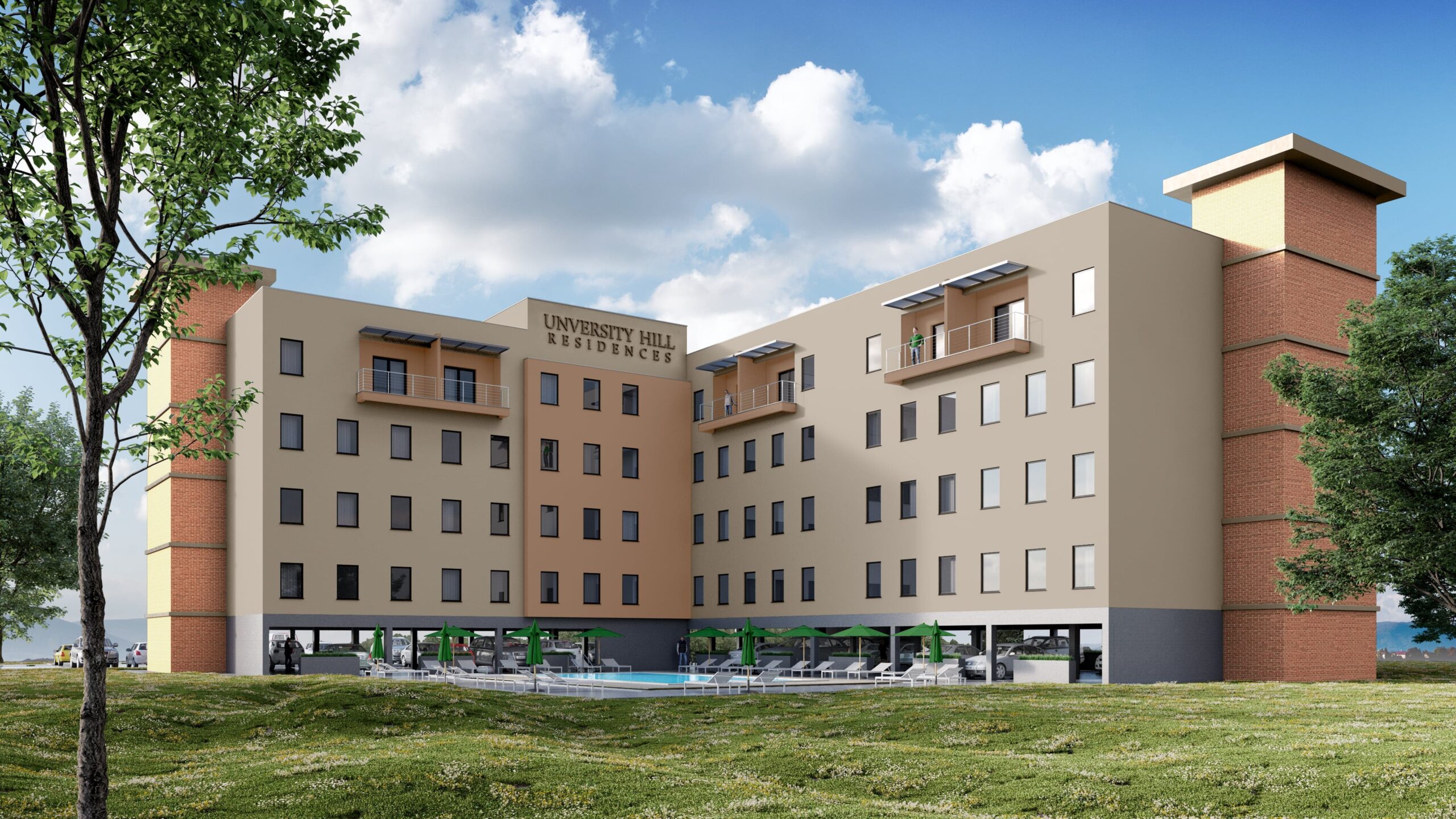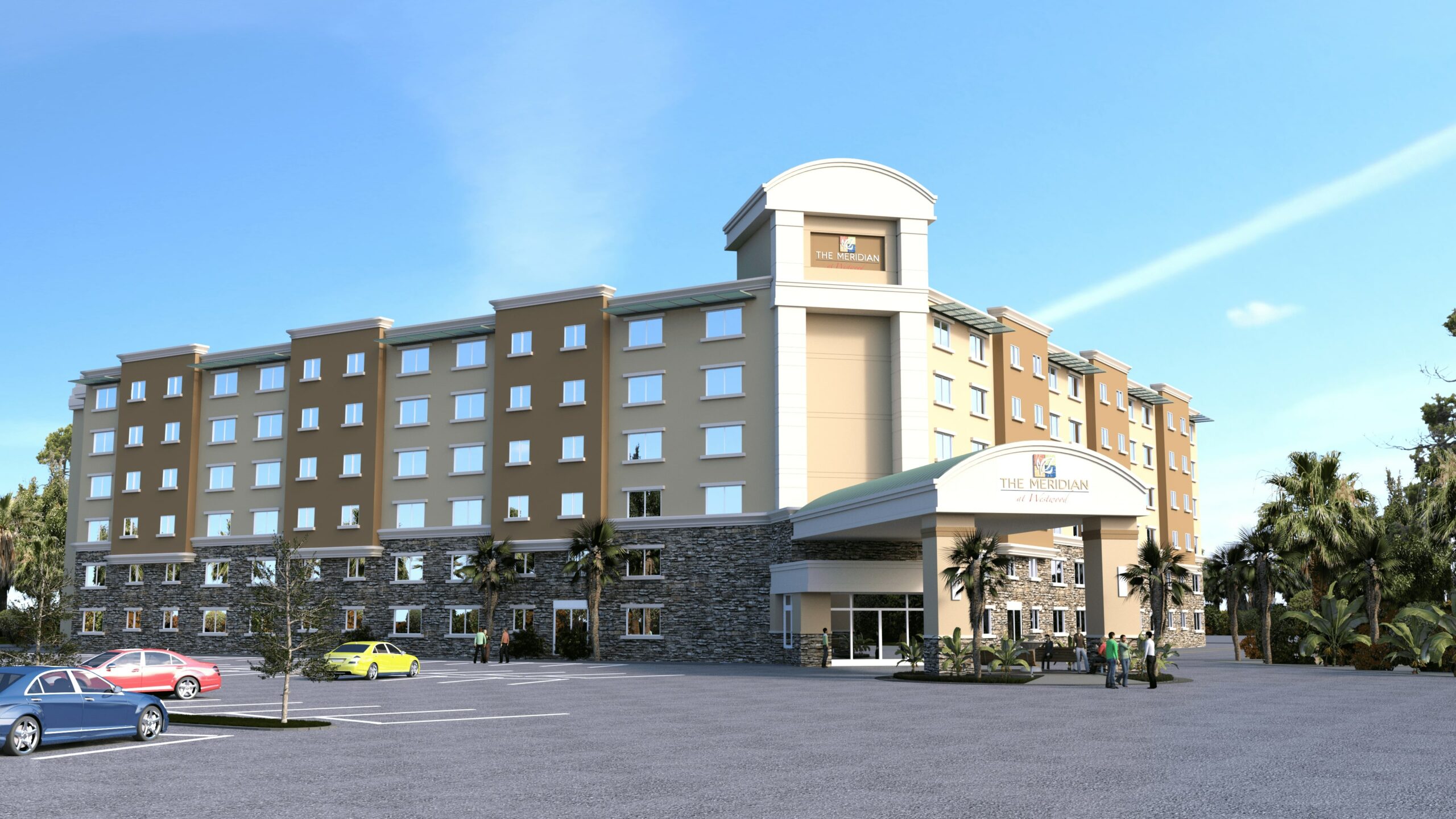 Houston 3D Interior Design Renderings
Showcase the potential of interior spaces with photorealistic visuals that beautifully and clearly depict the most sophisticated and complex designs, including custom furniture and hard finishes. Even the most discerning clients will be impressed by the clarity and realism of the visuals, which ensure all parties are aligned on a project's vision from start to finish. We've created 3D interior design renderings for commercial and residential buildings alike in Houston. This includes prominent multifamily buildings and single-family homes.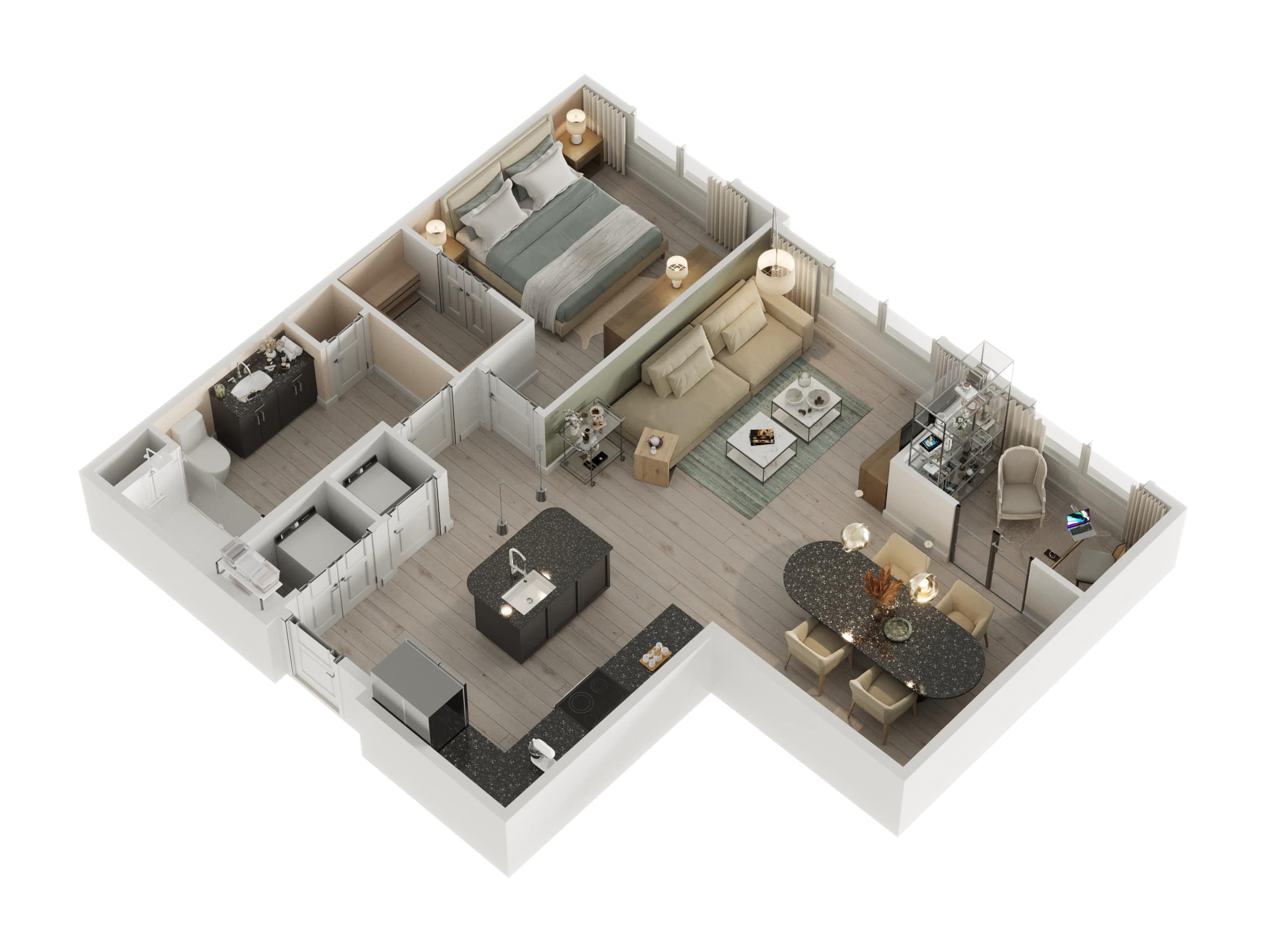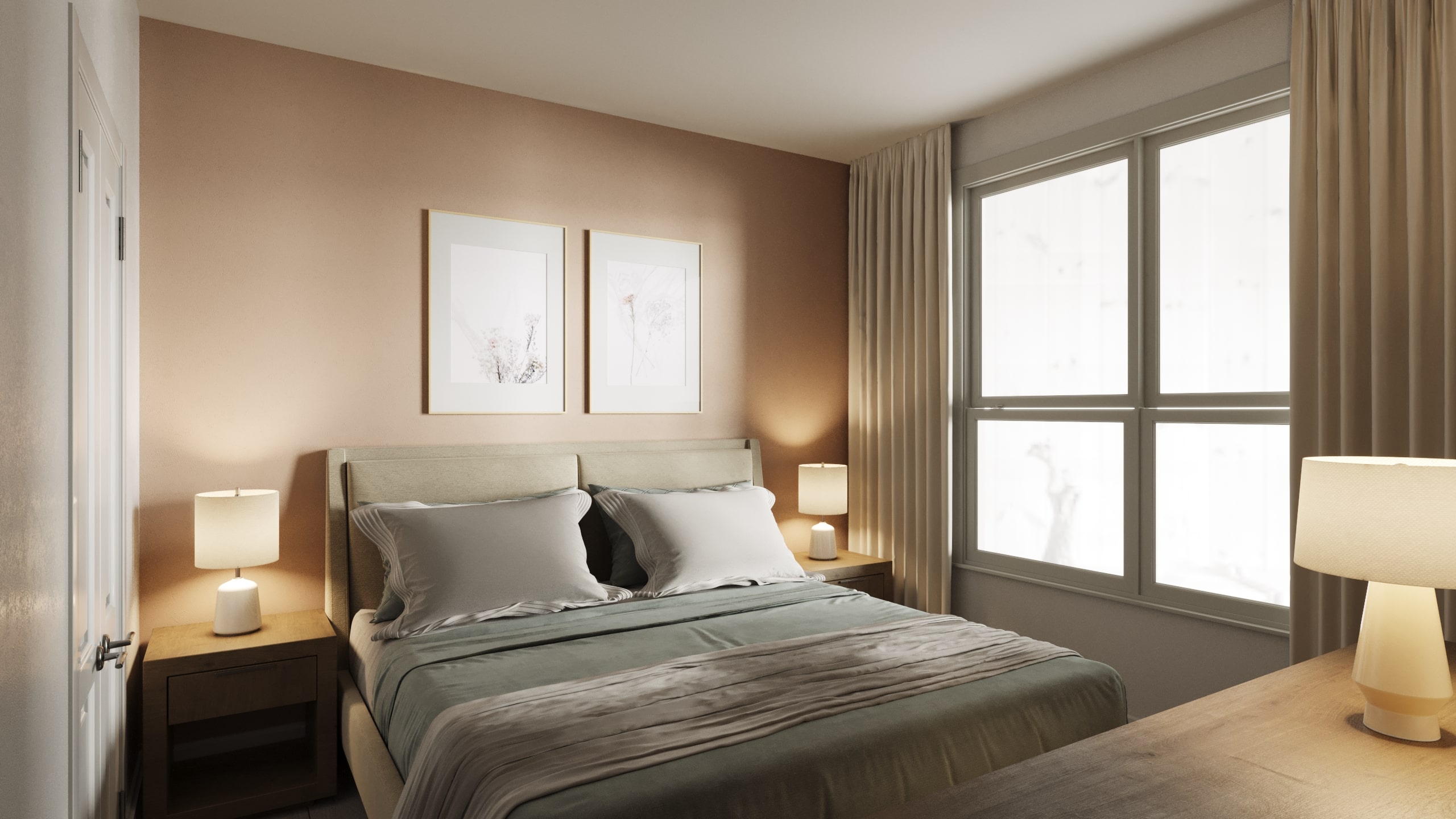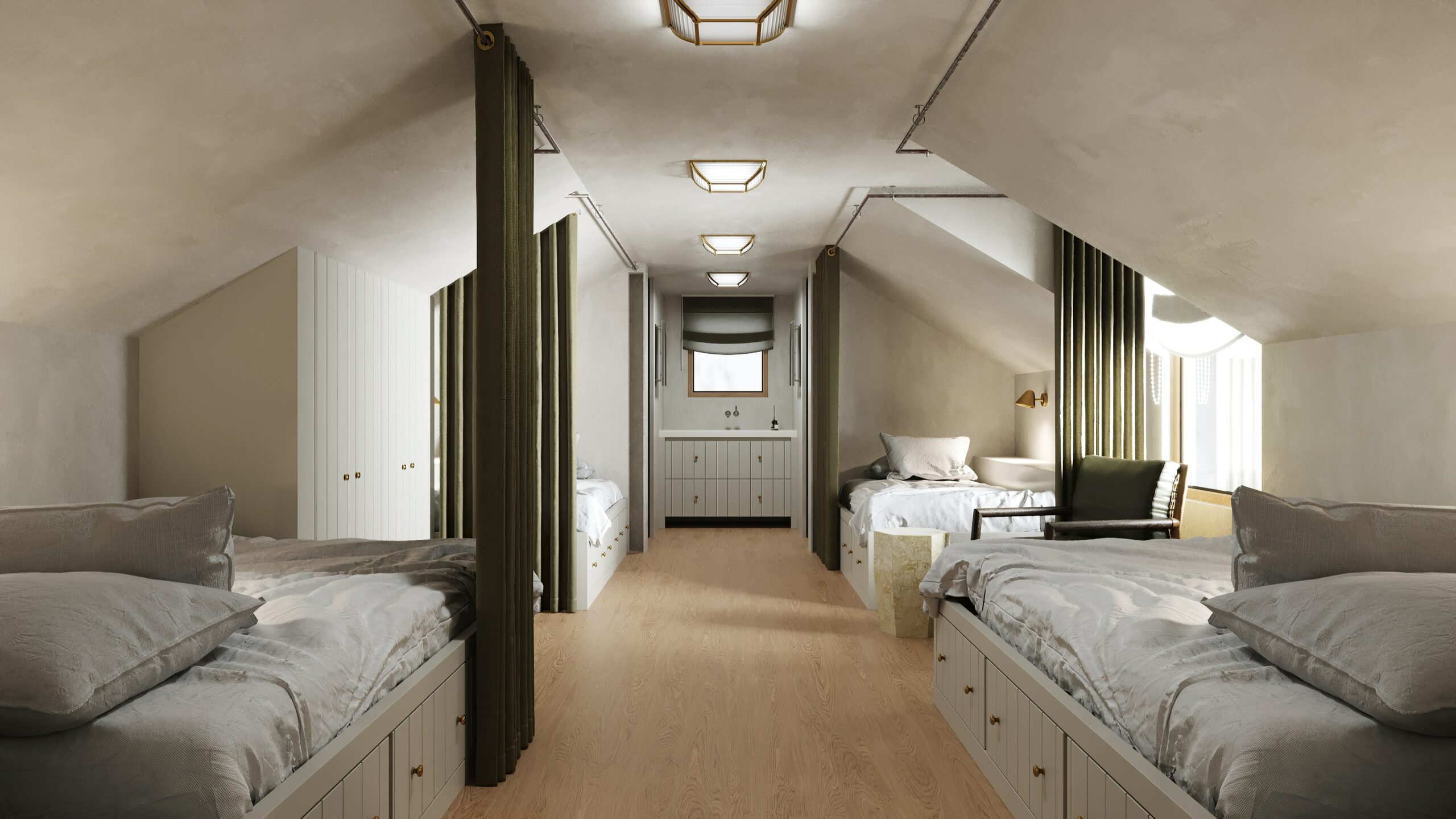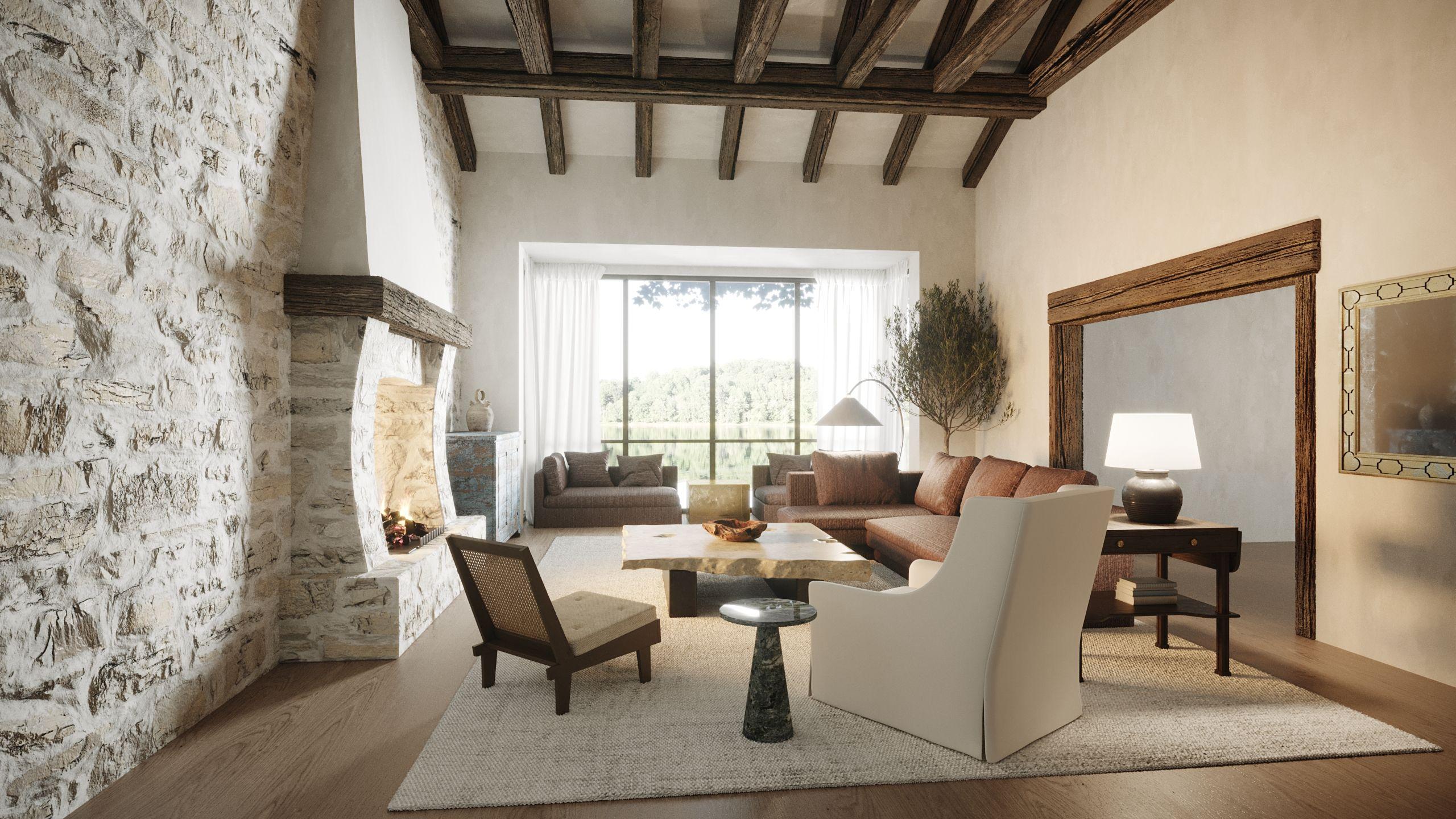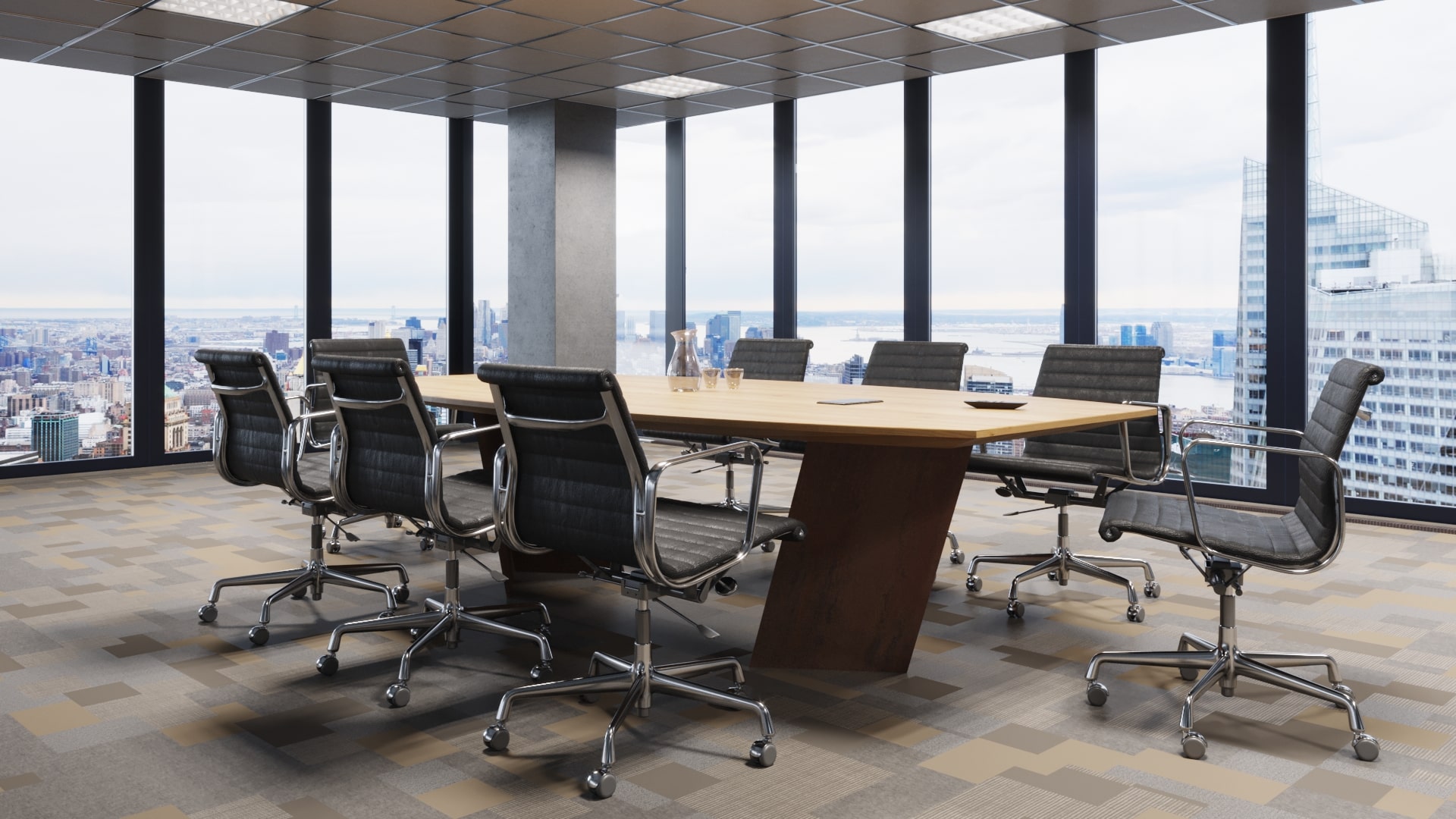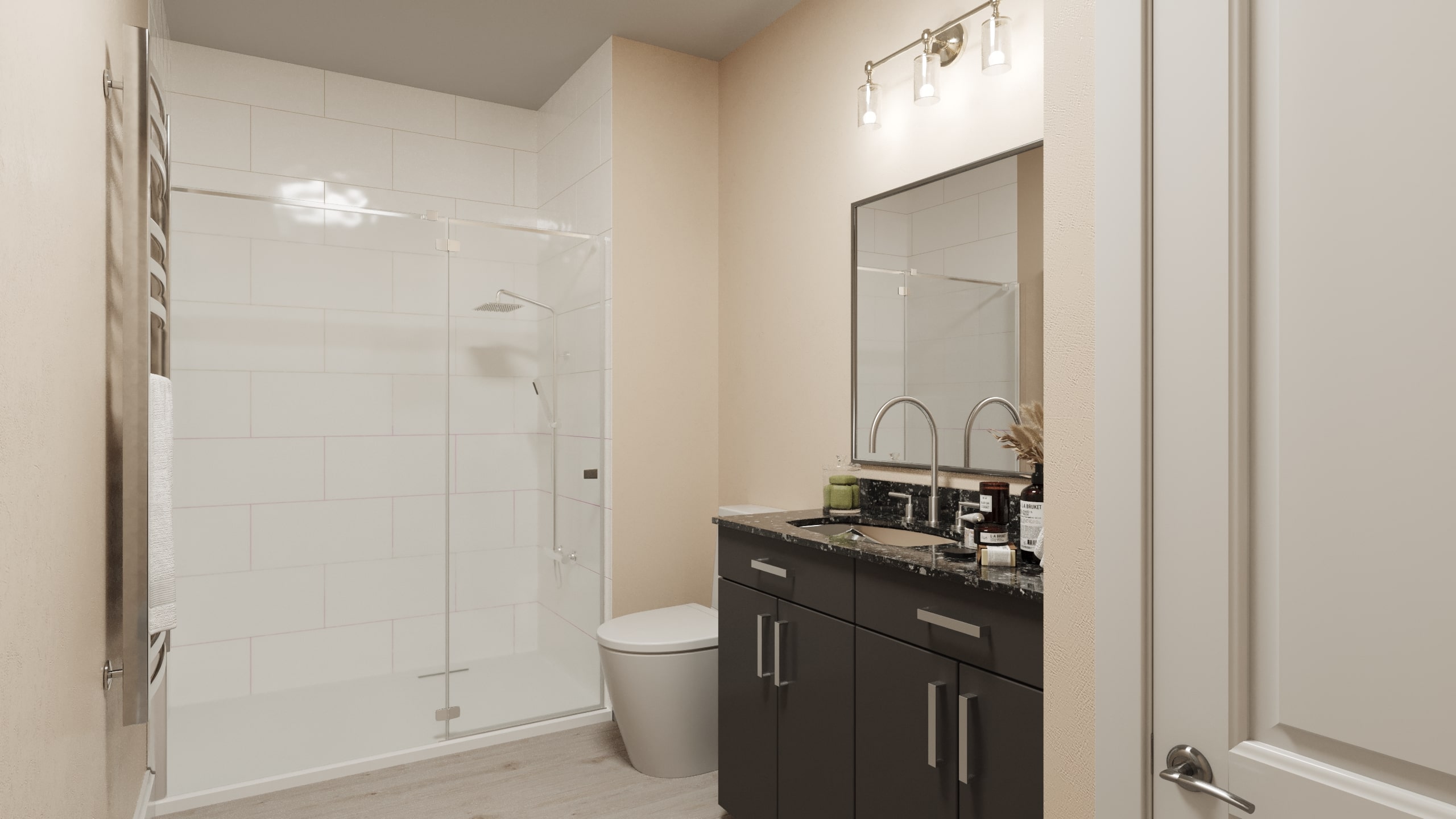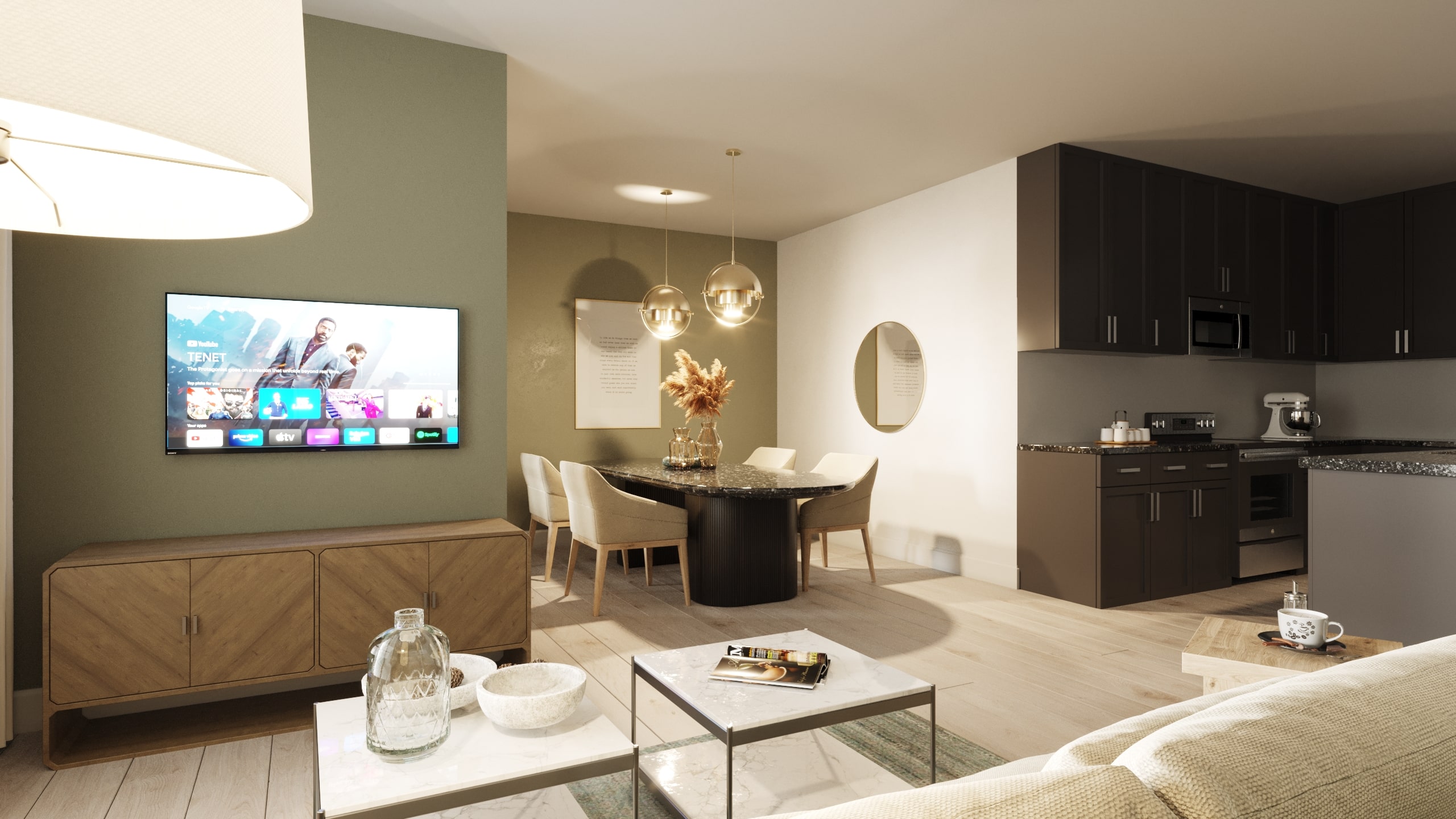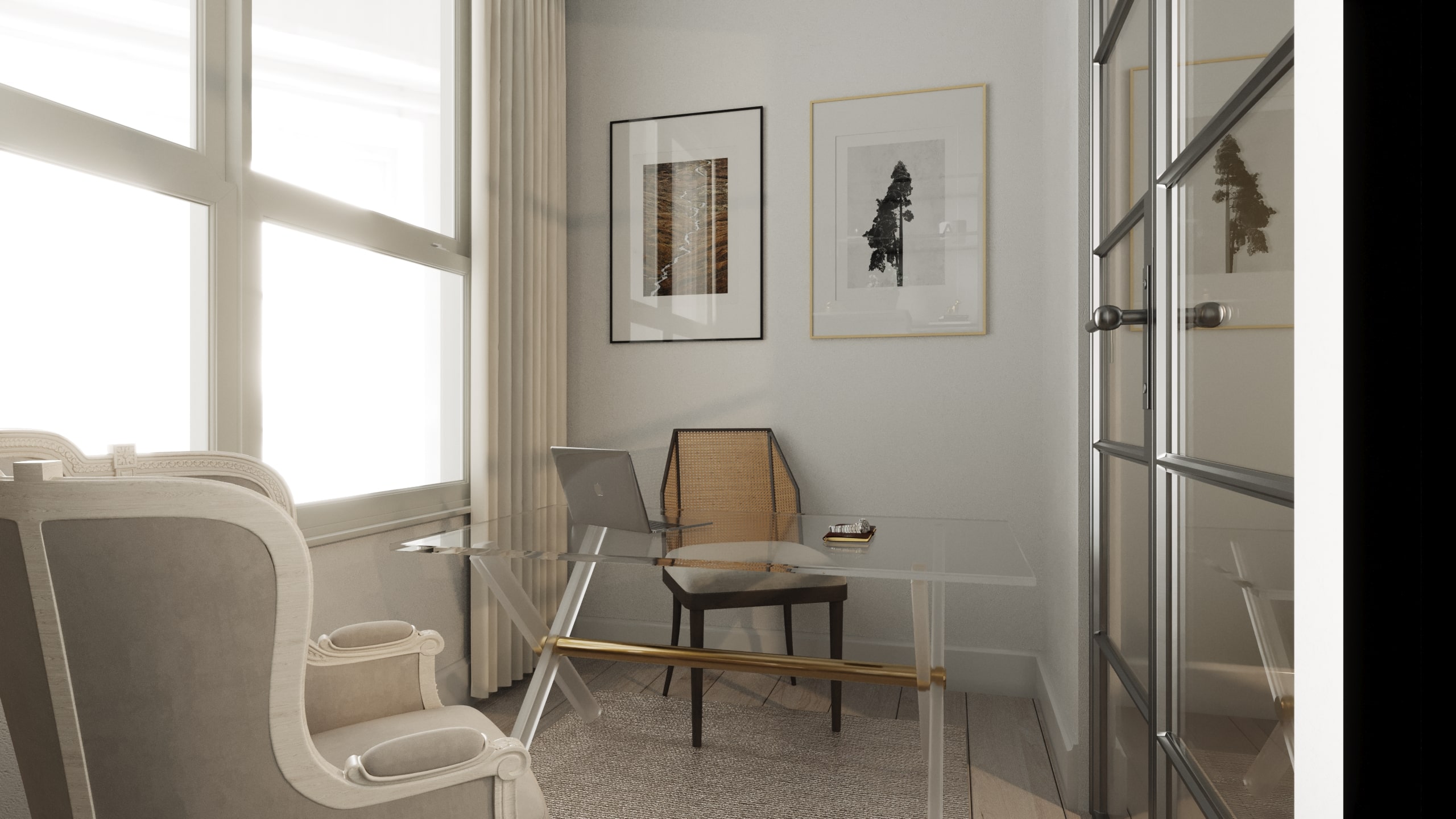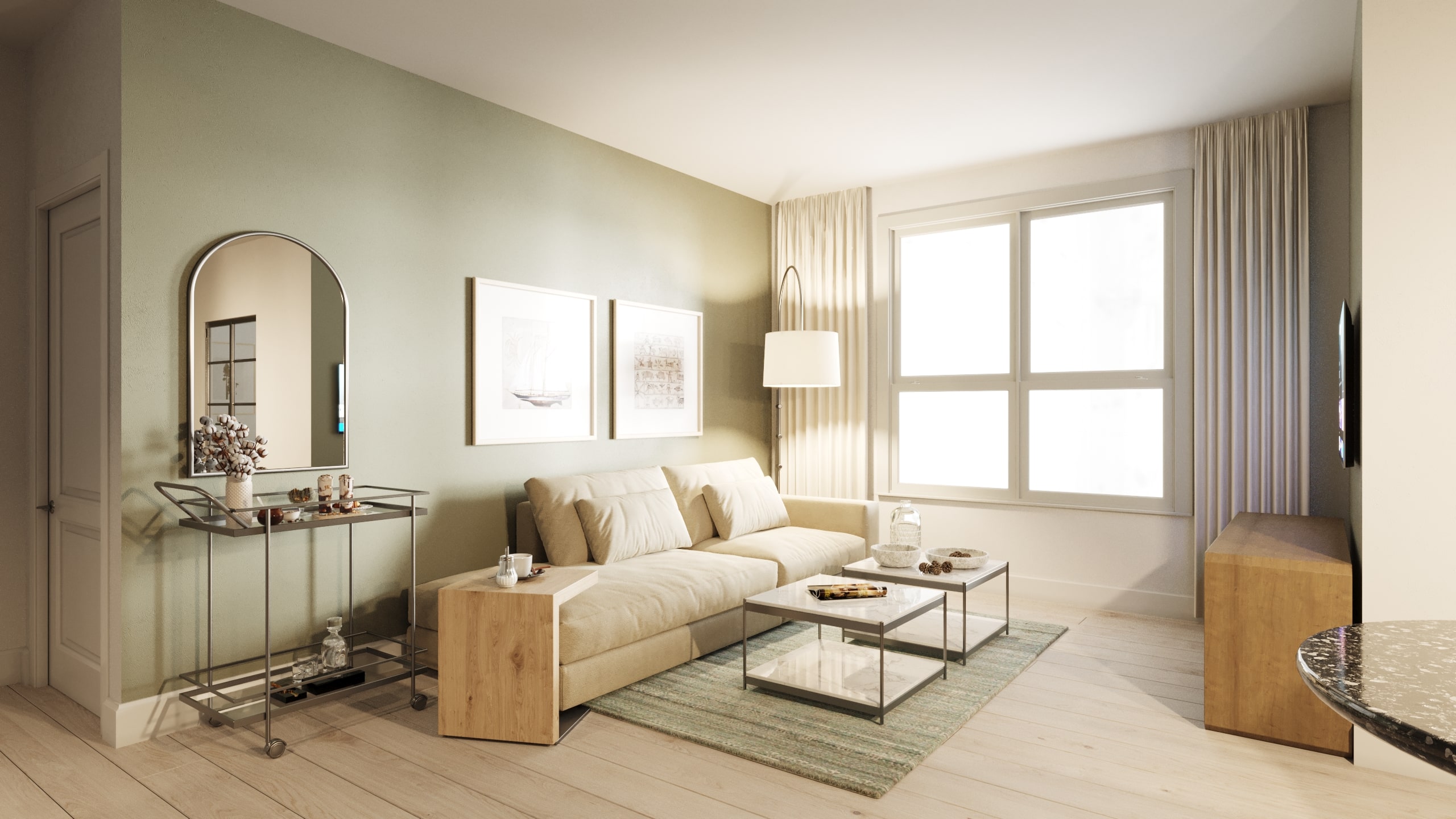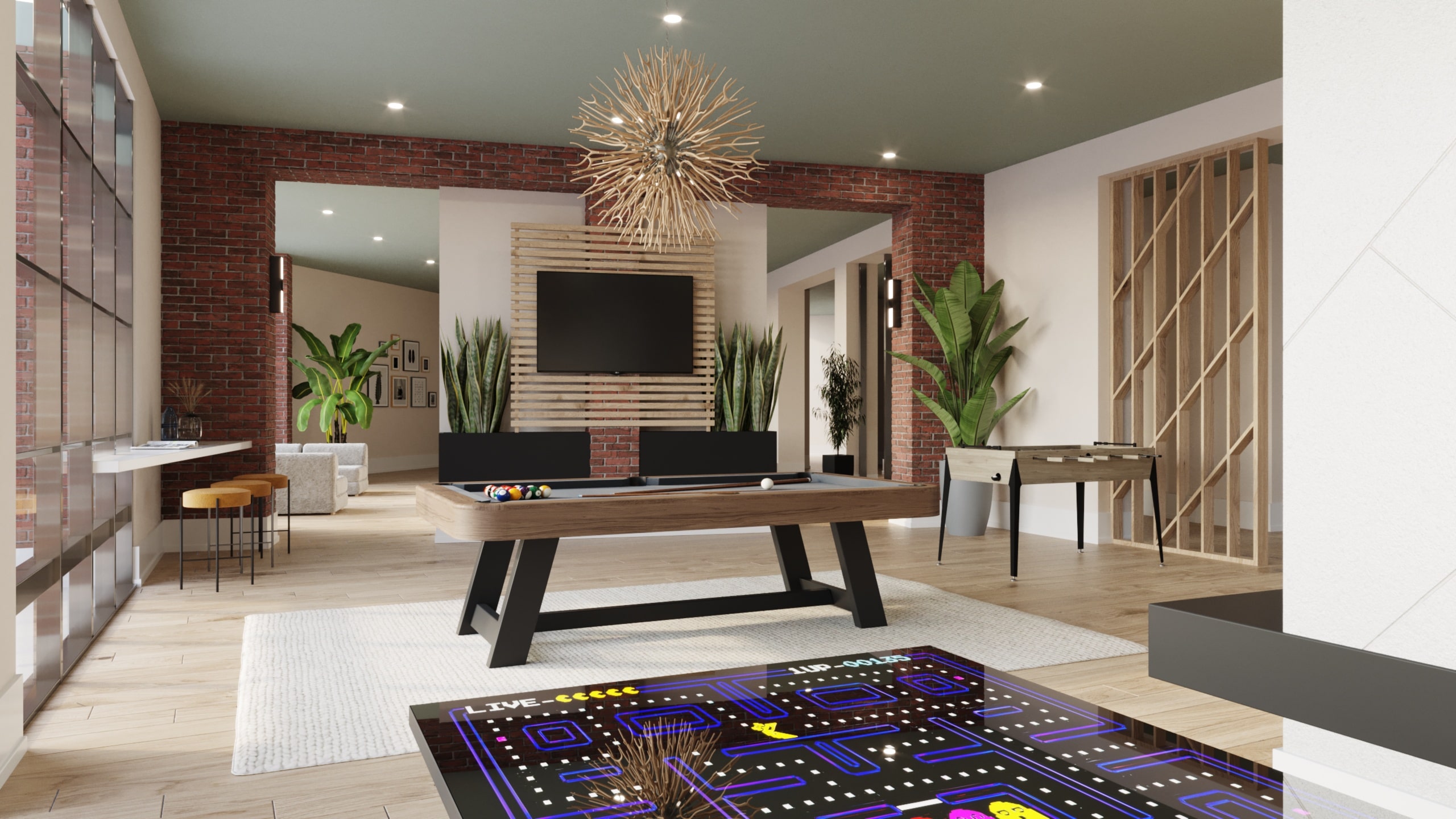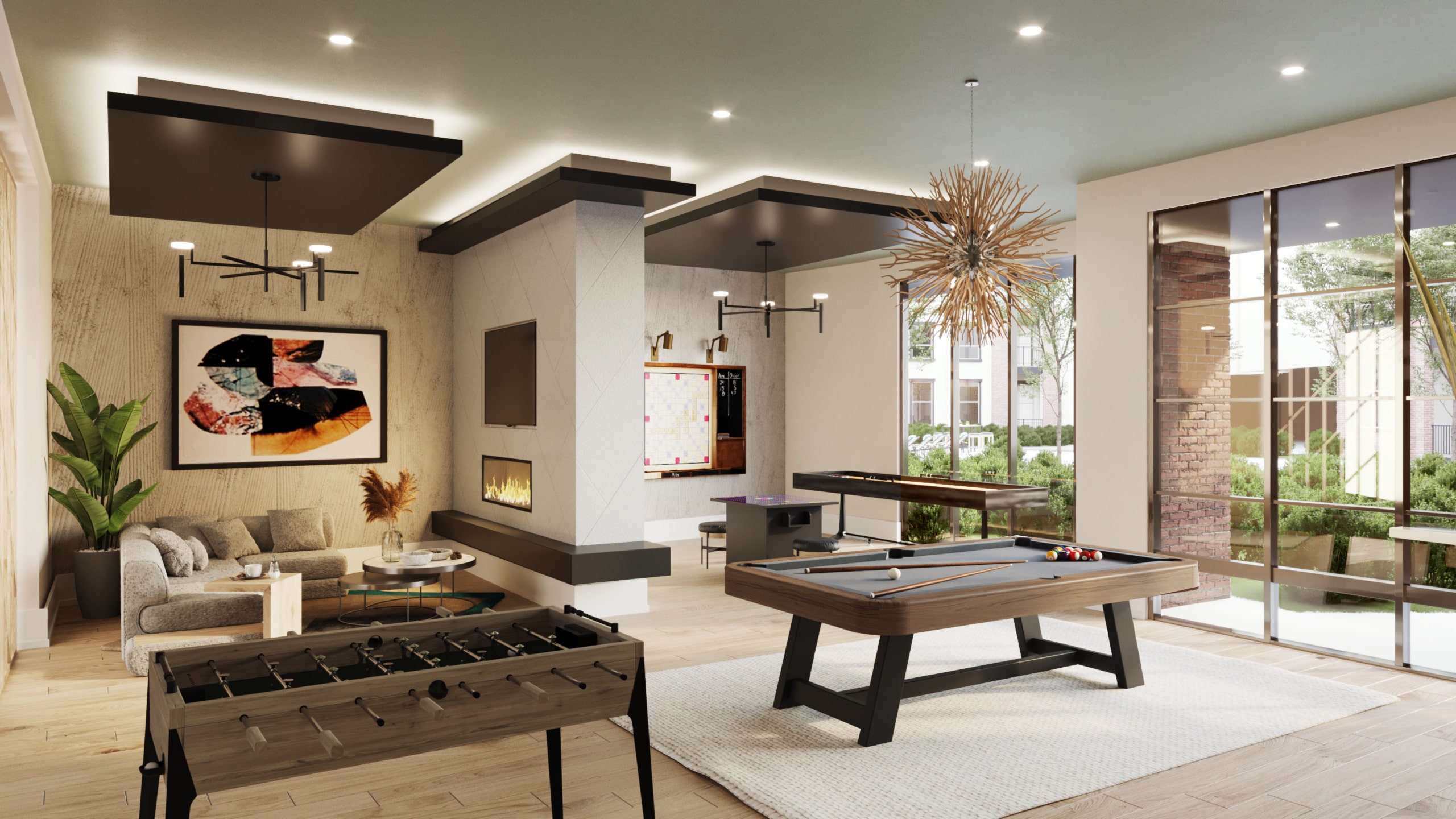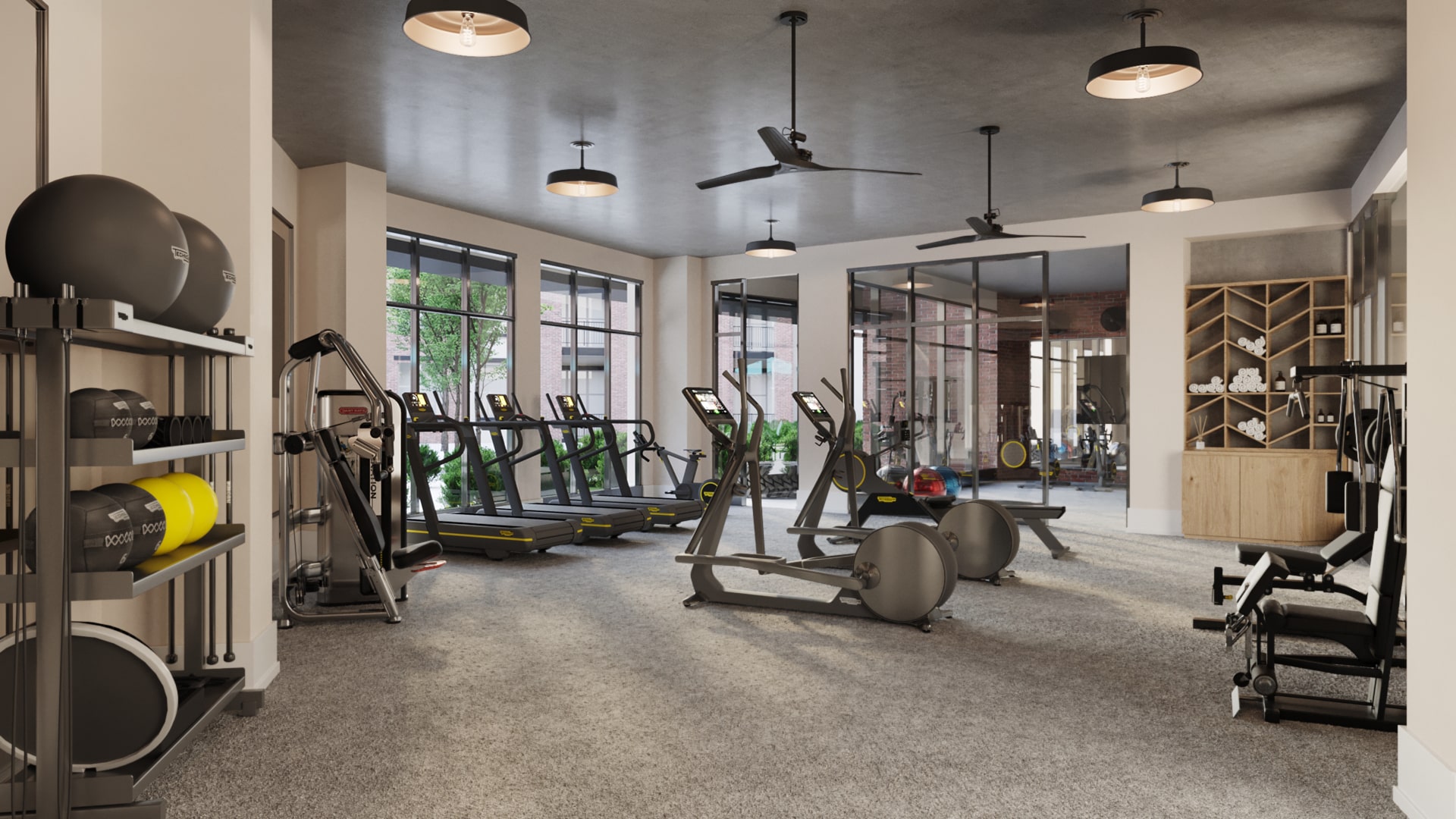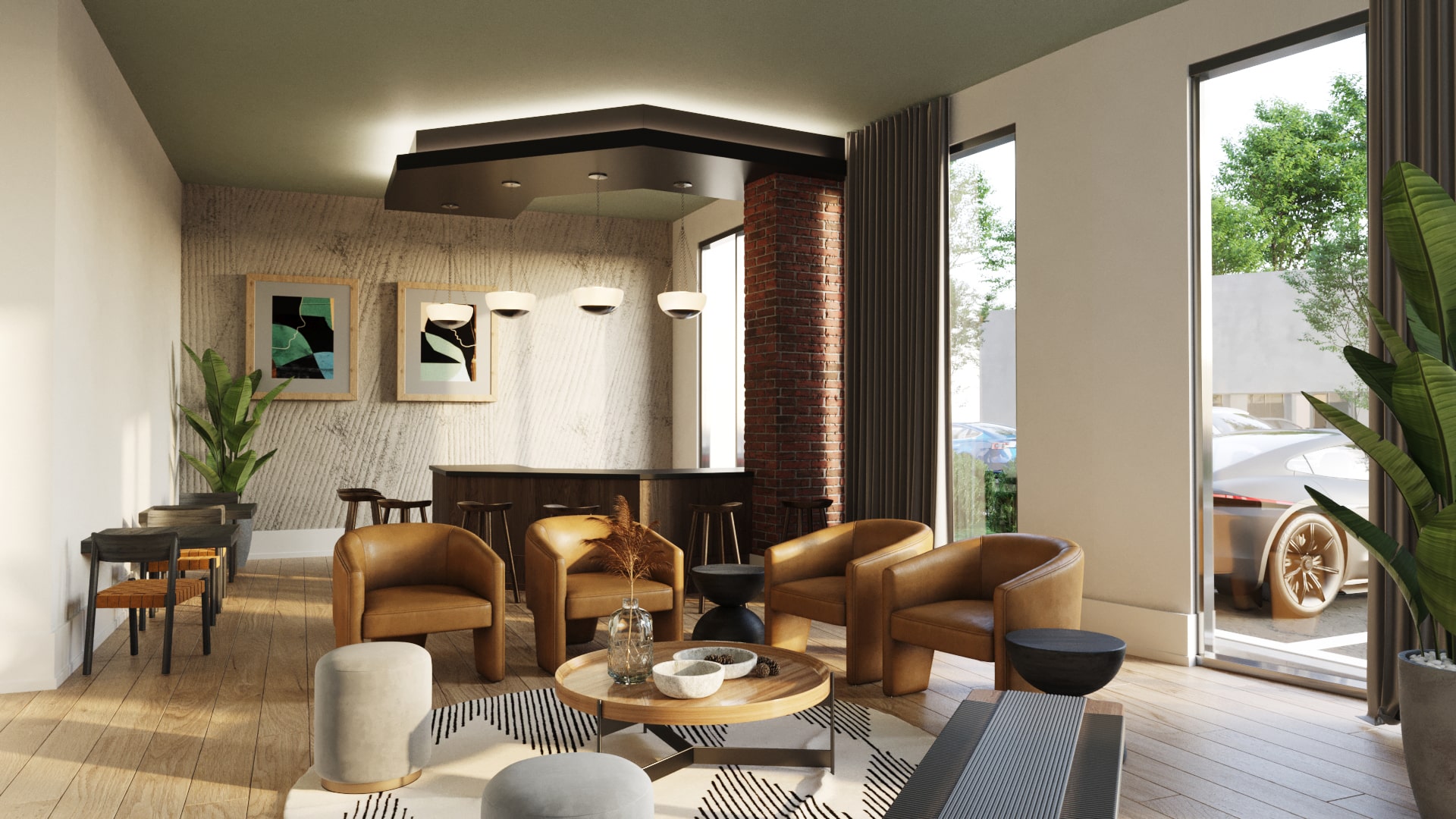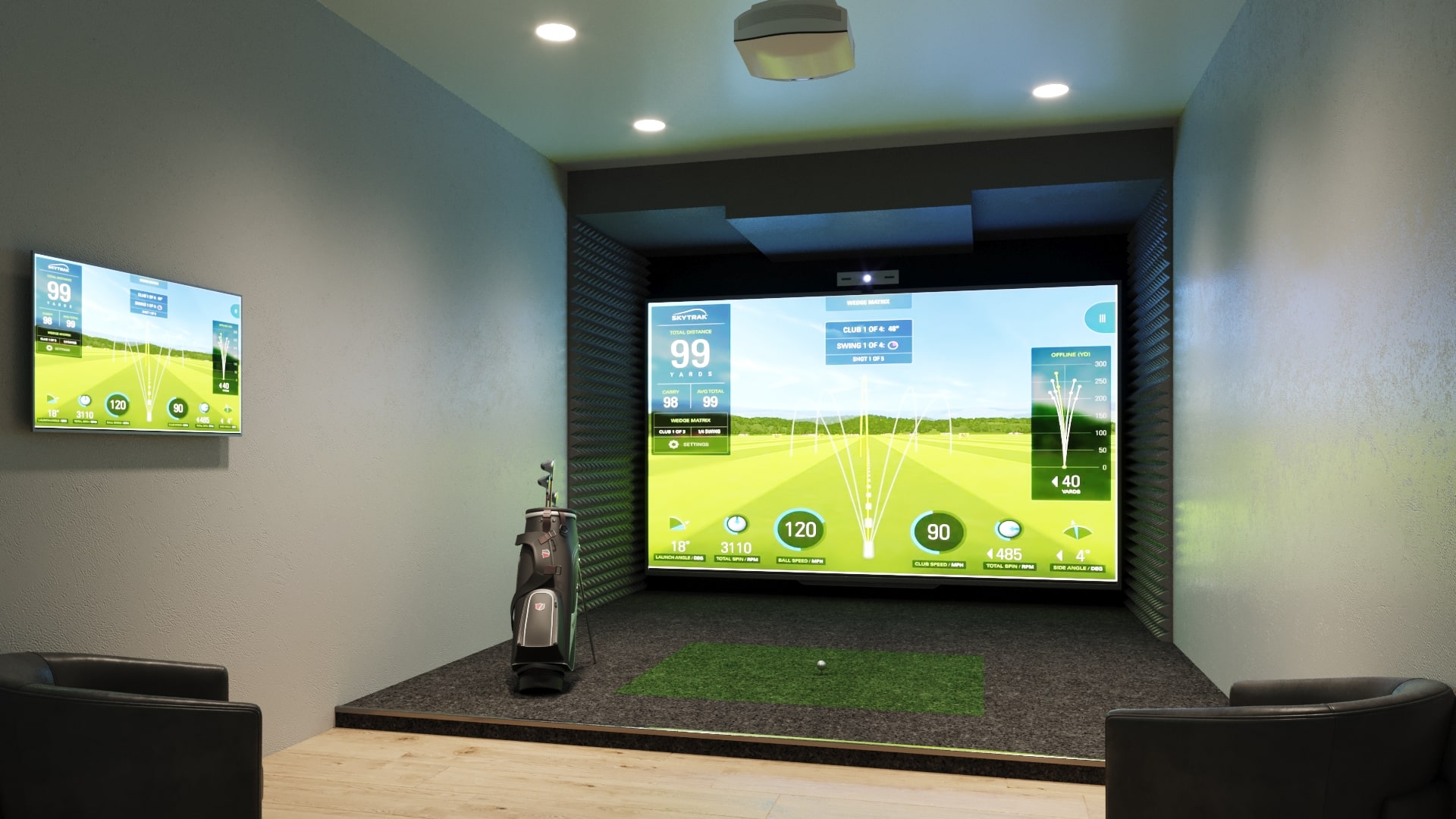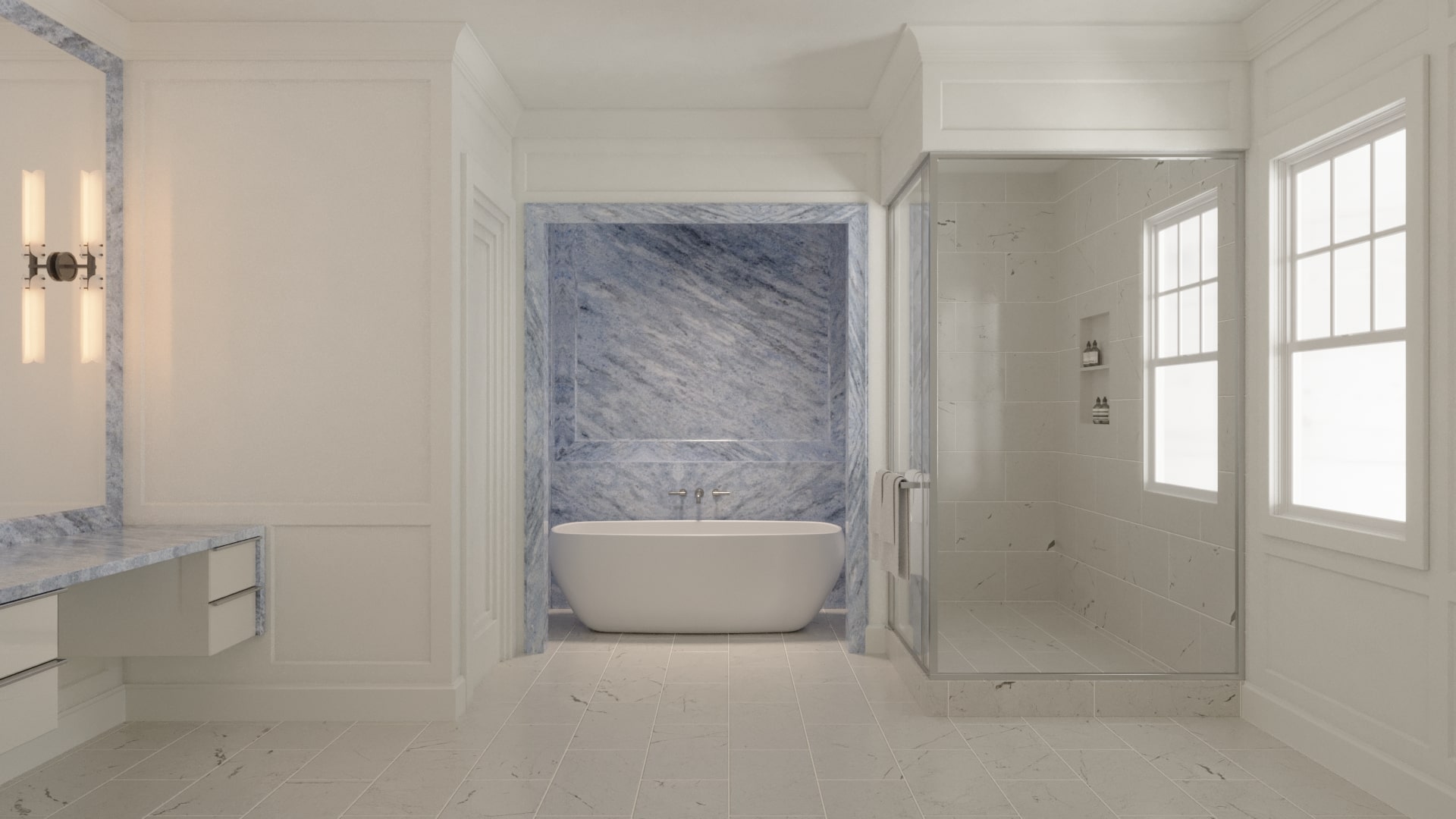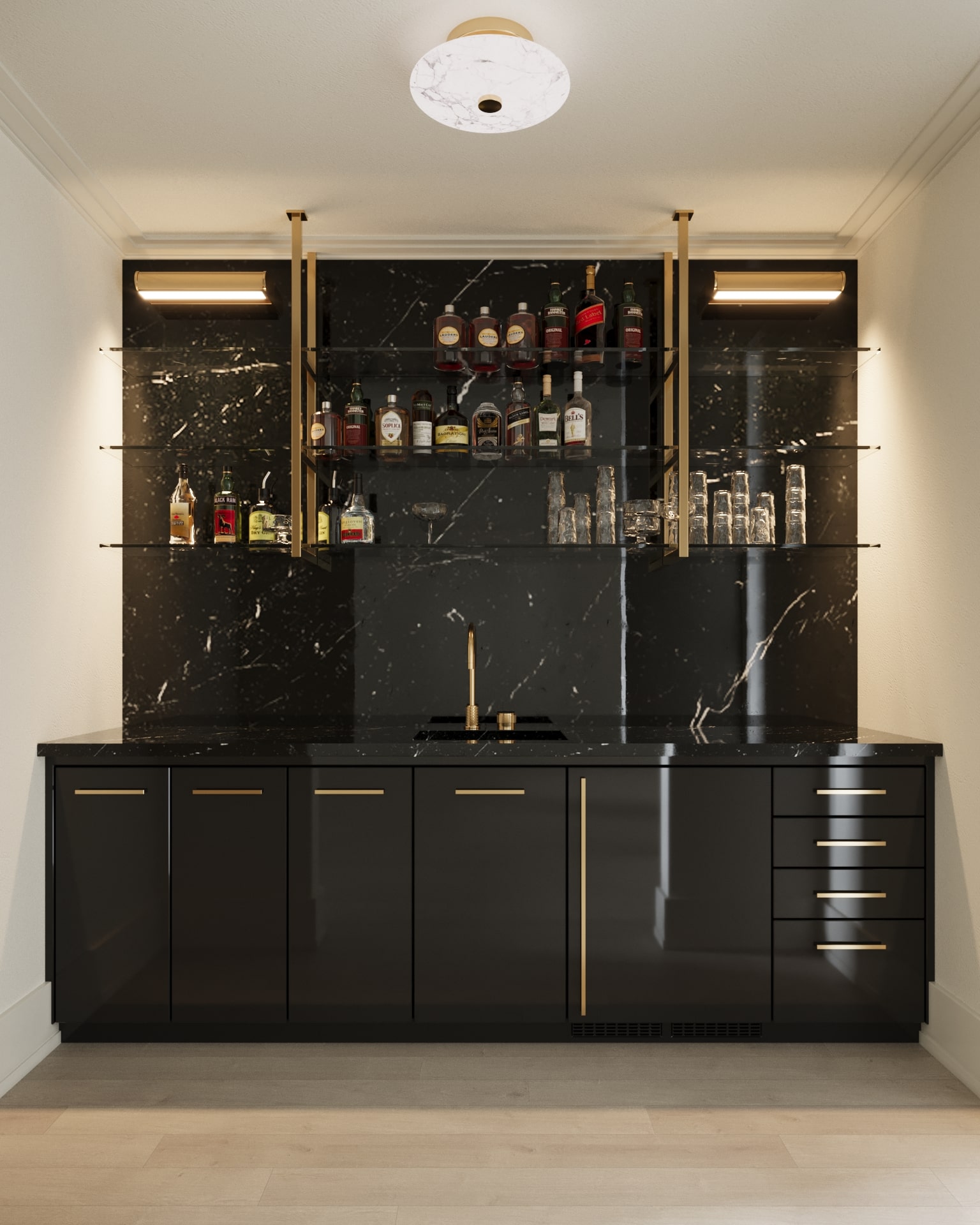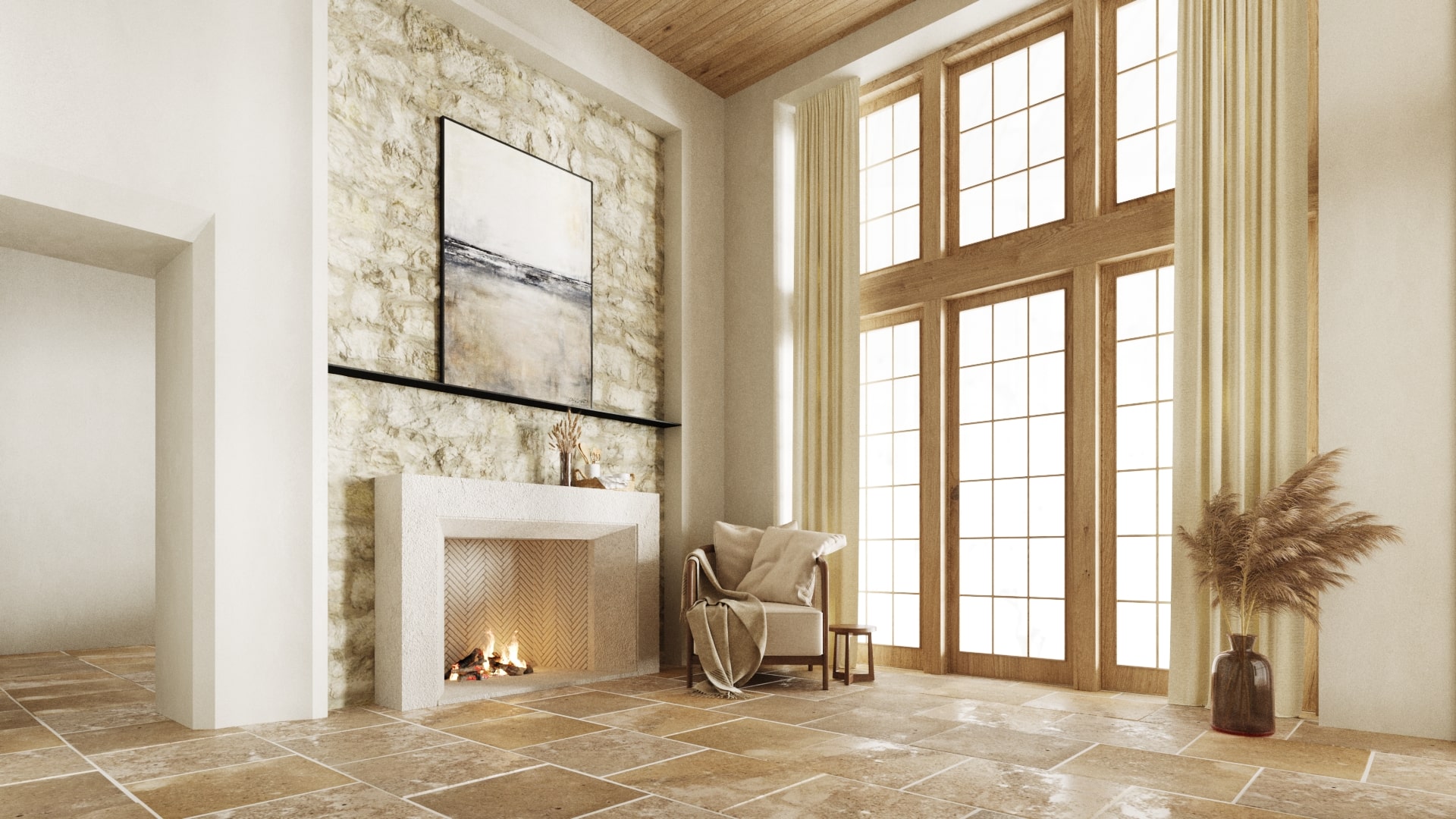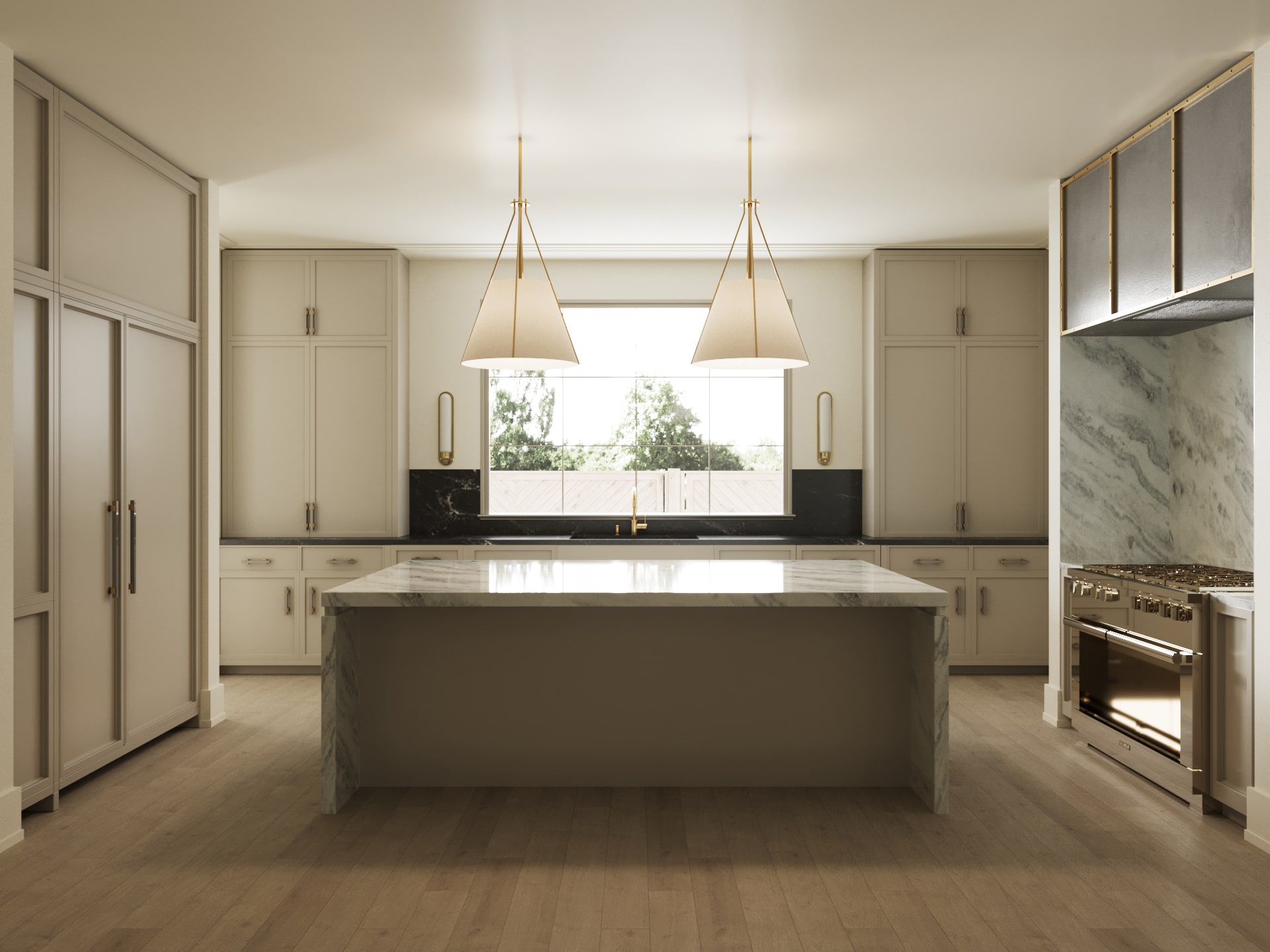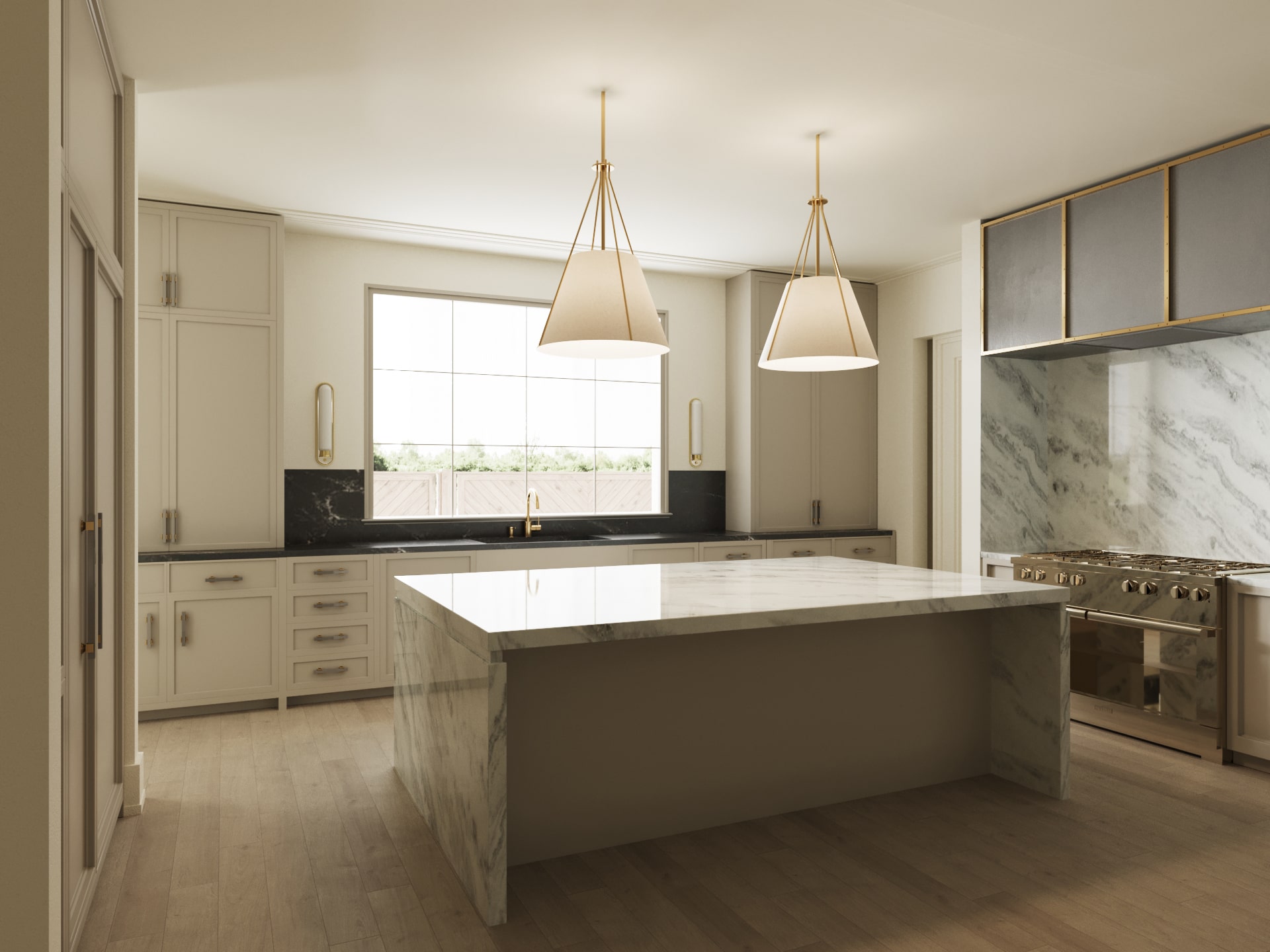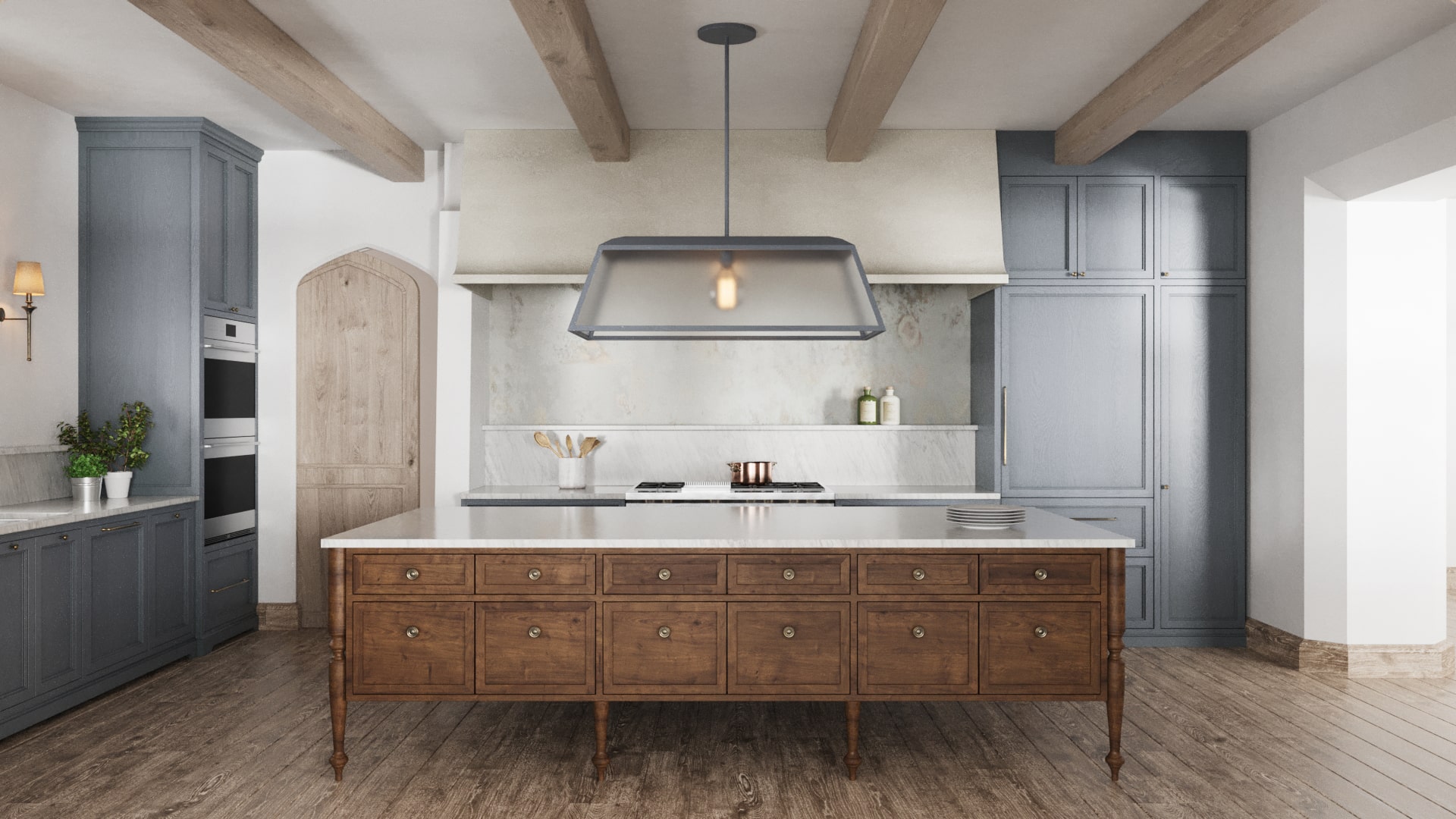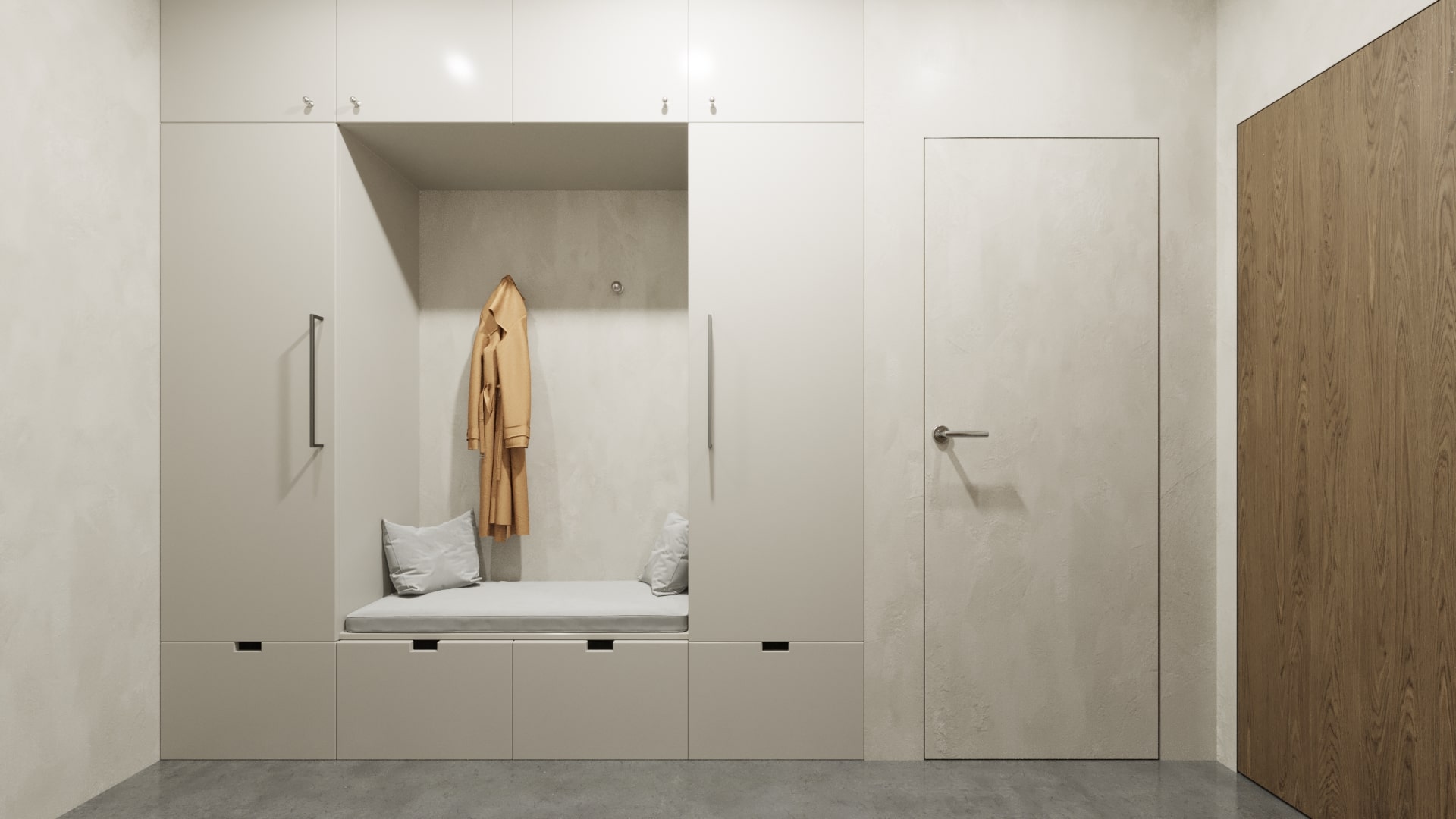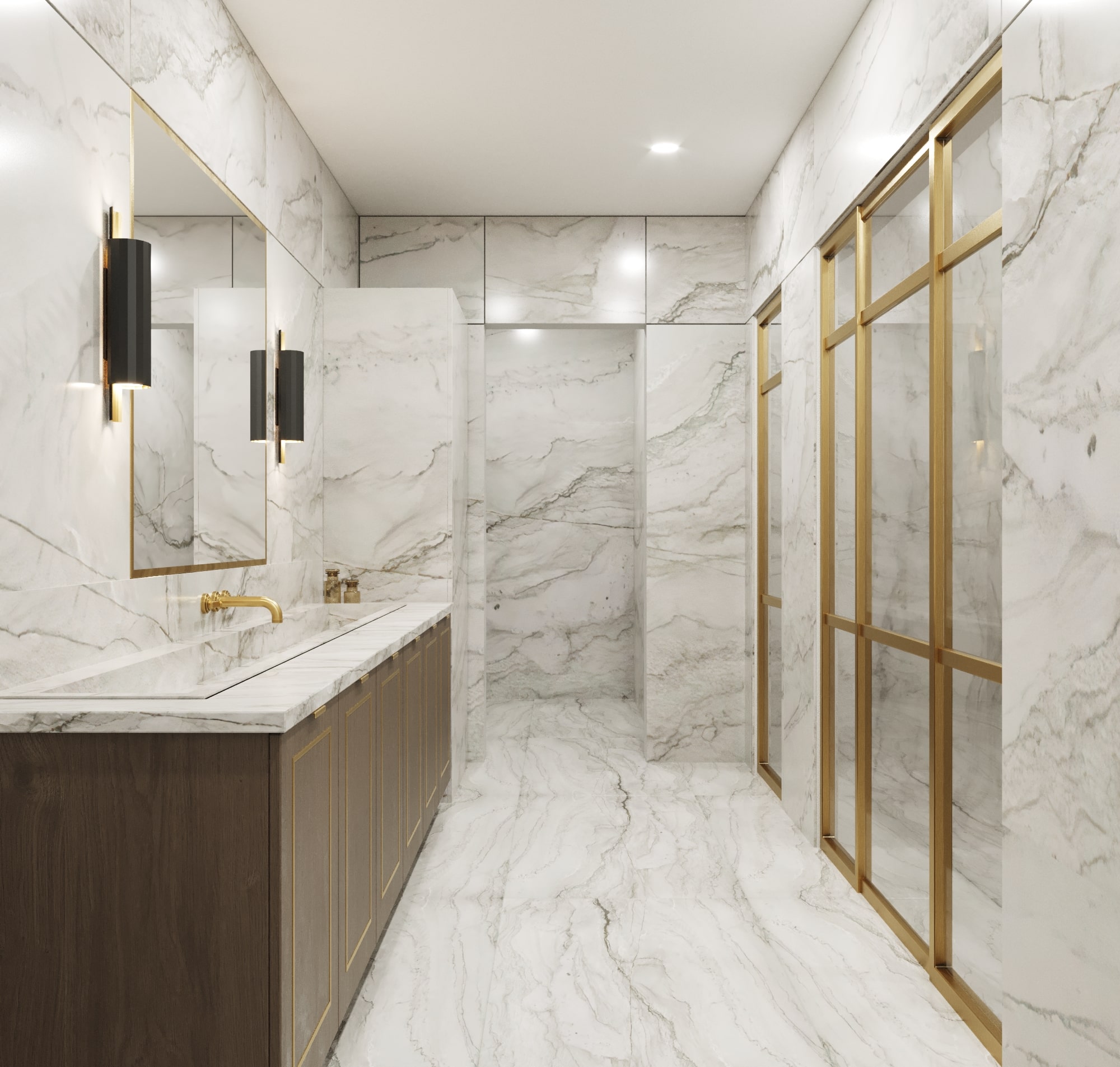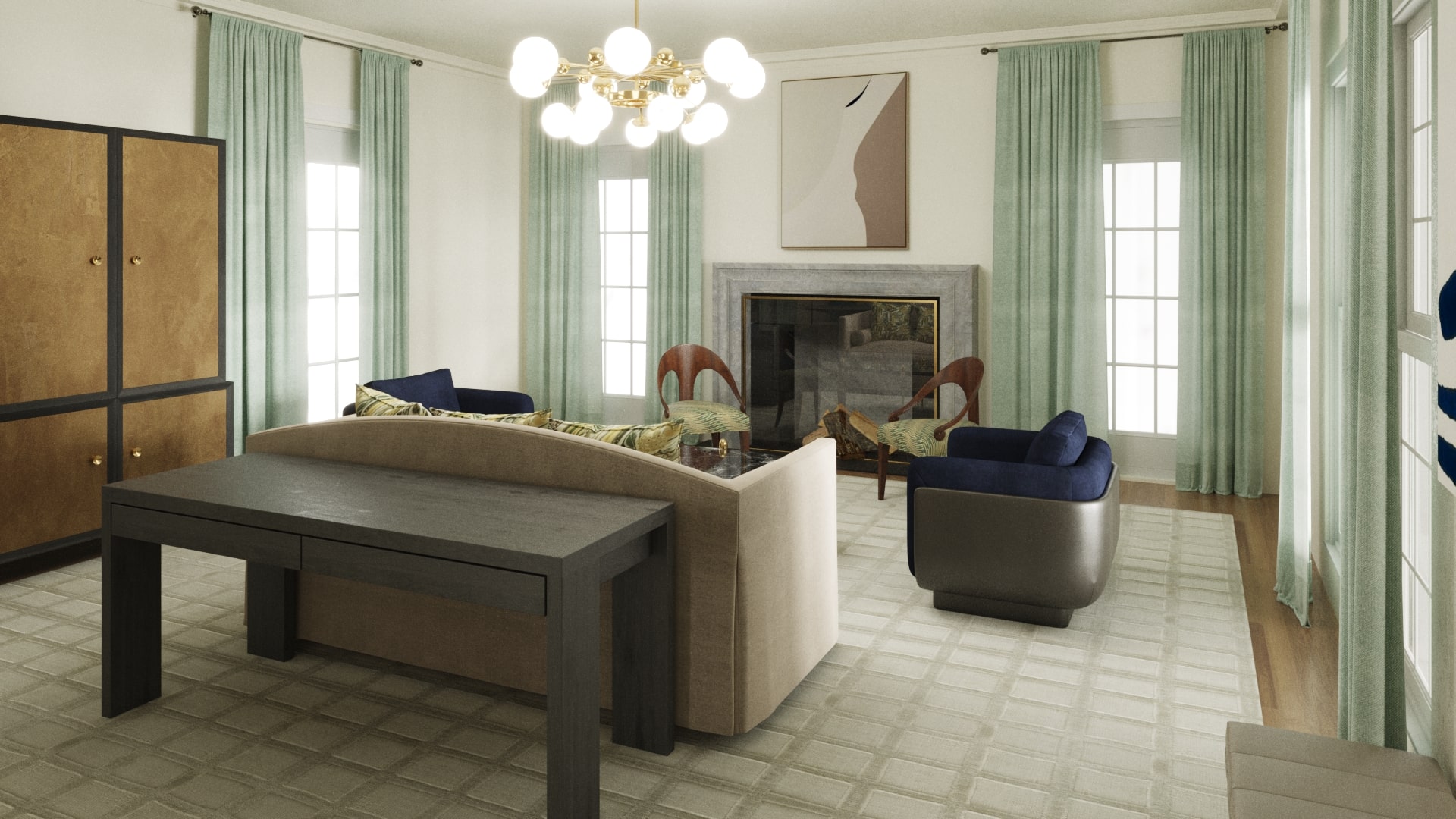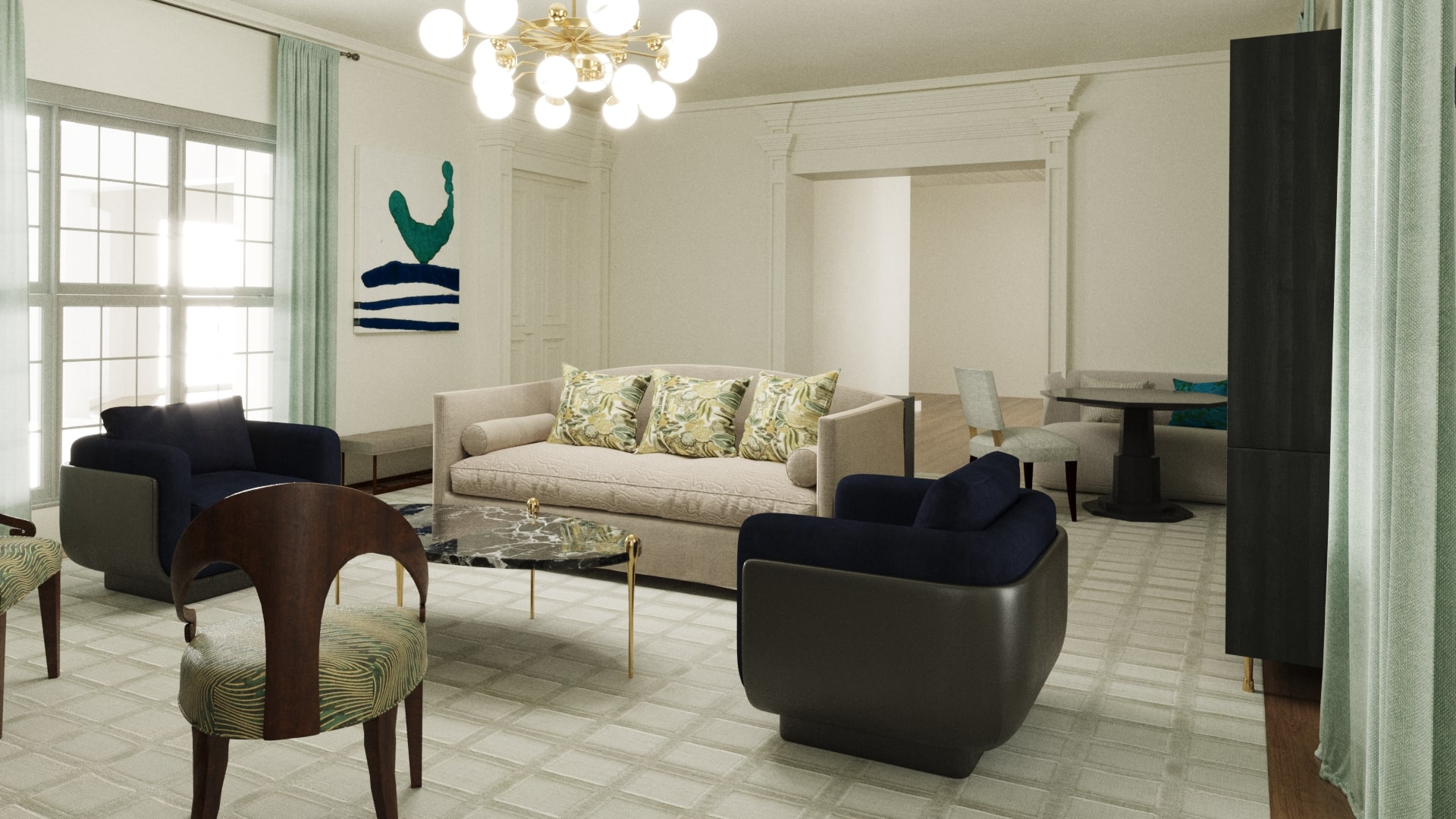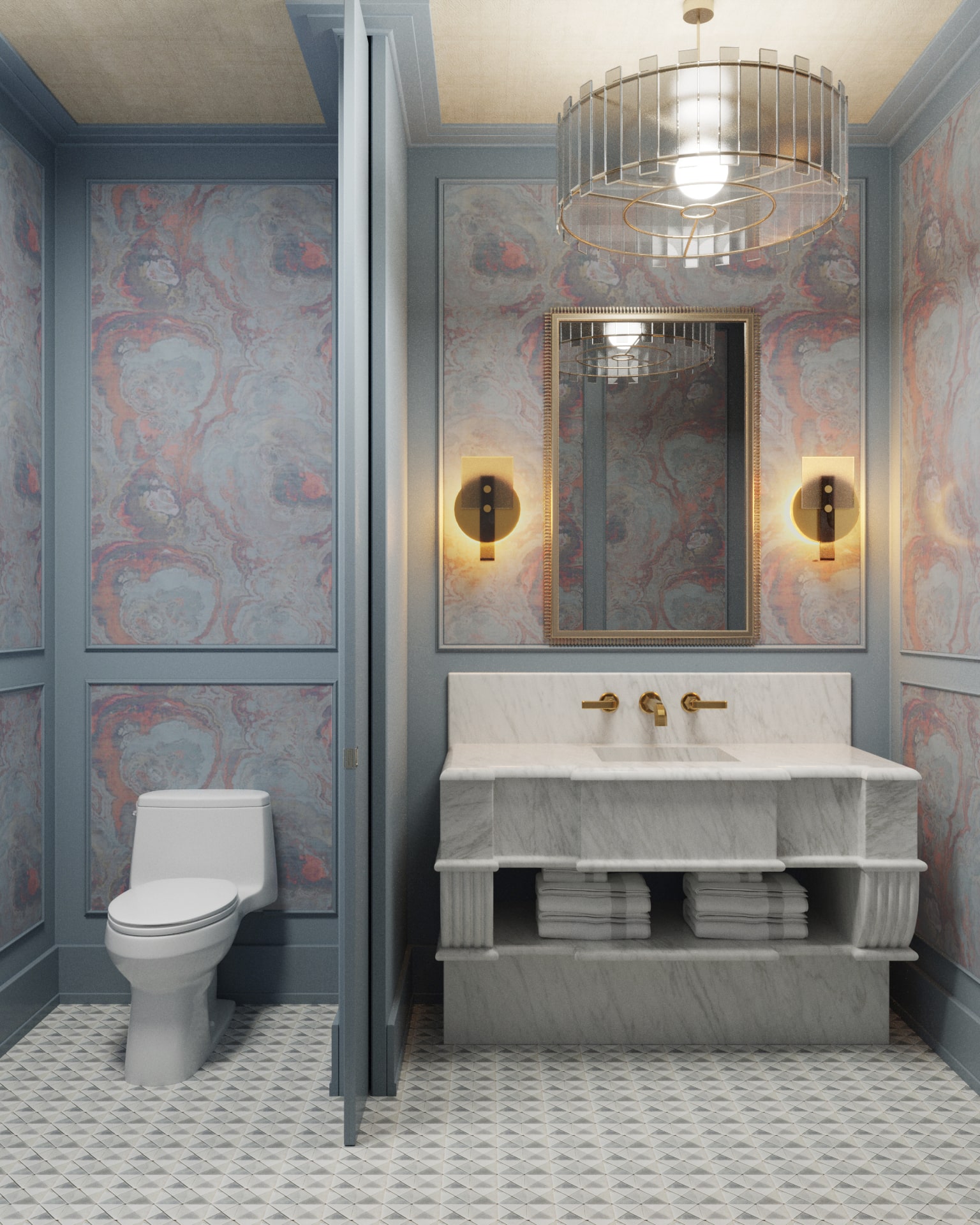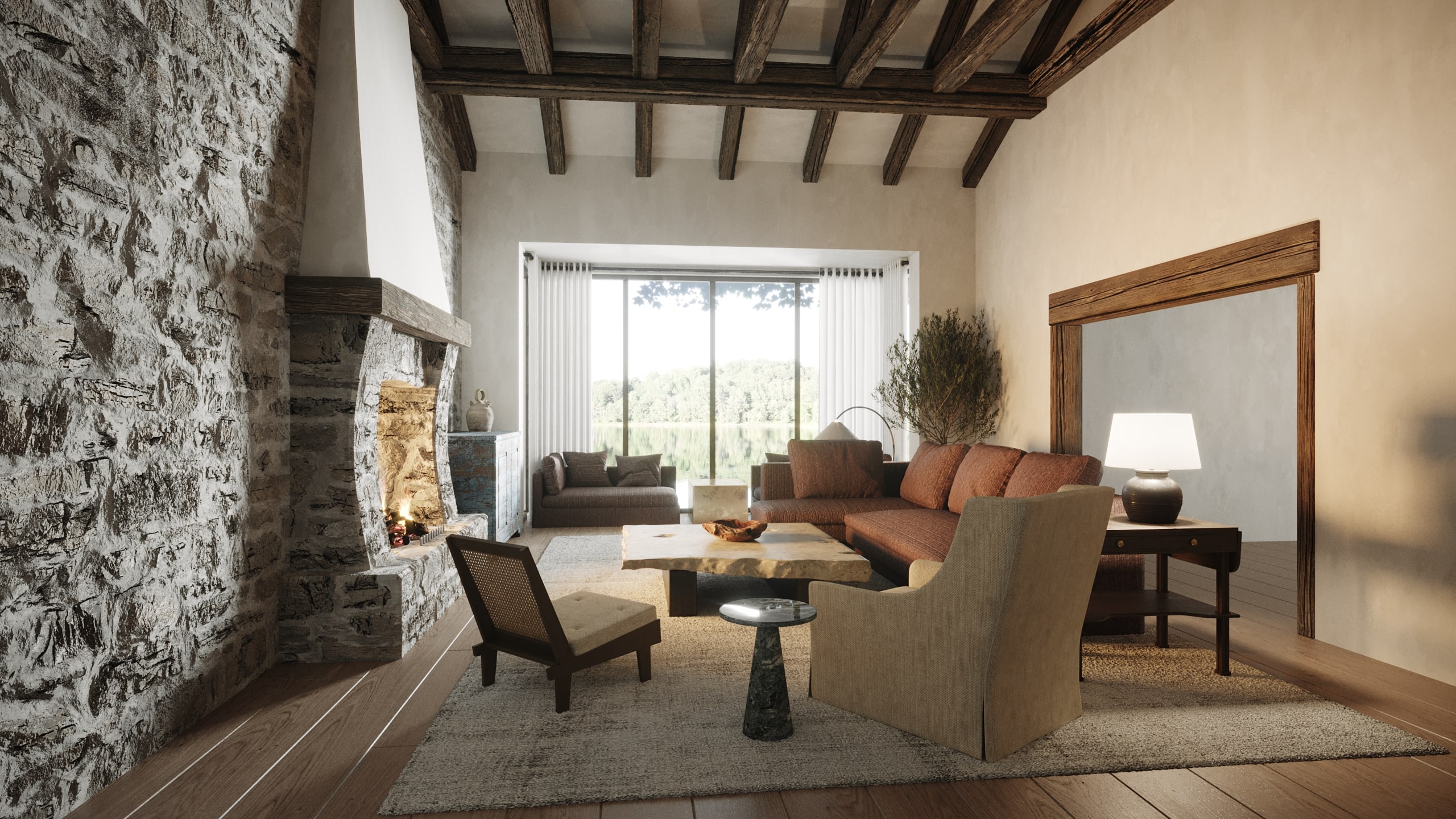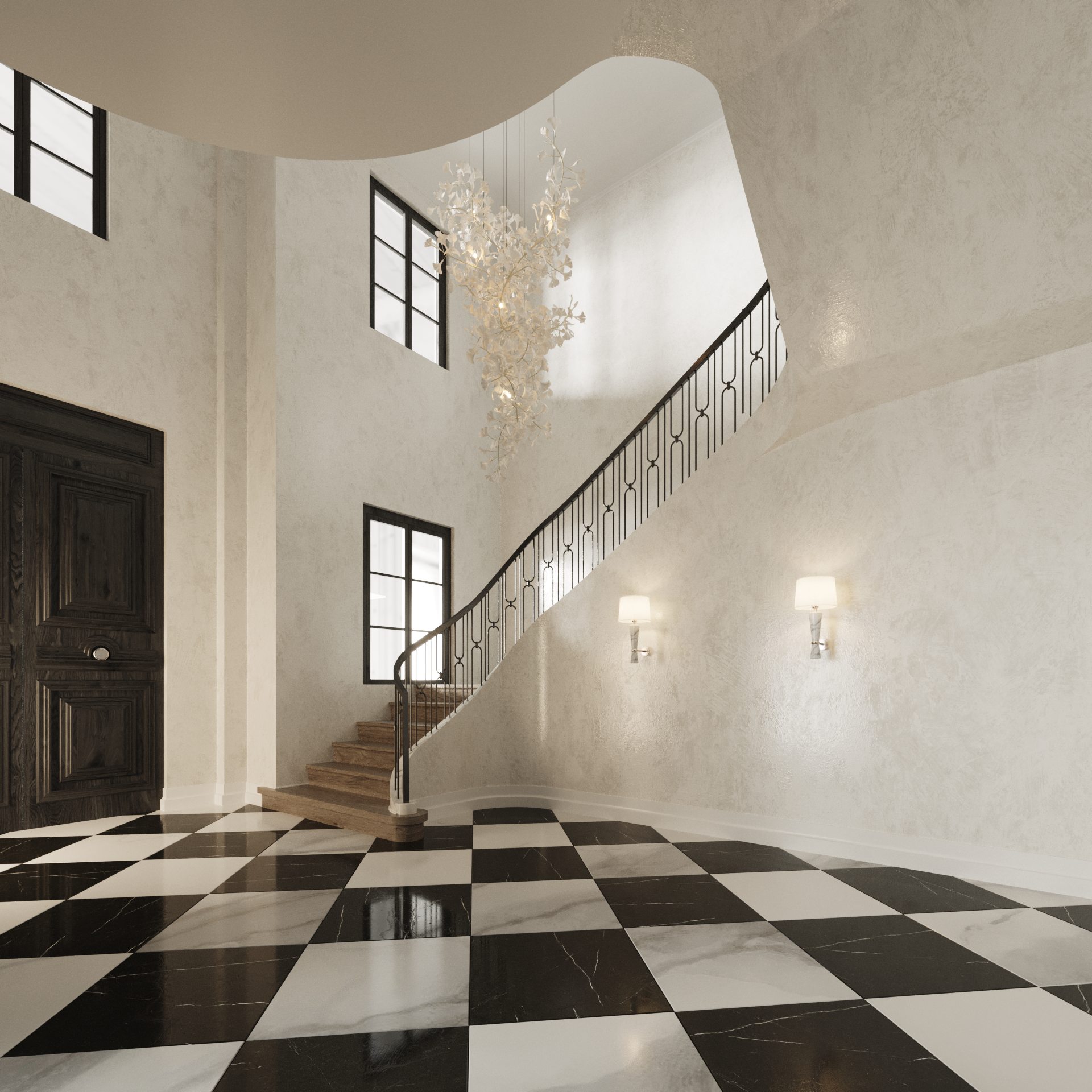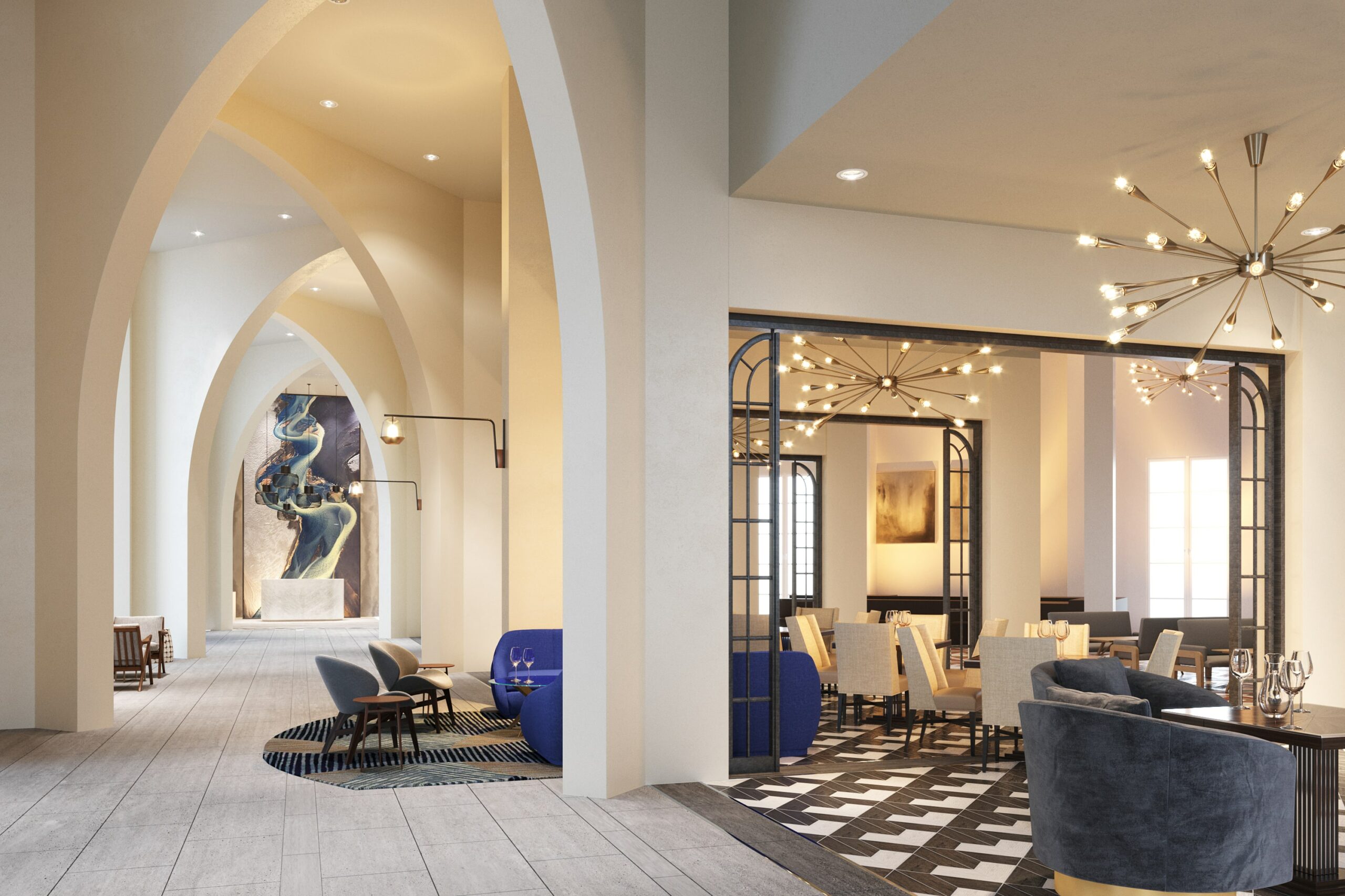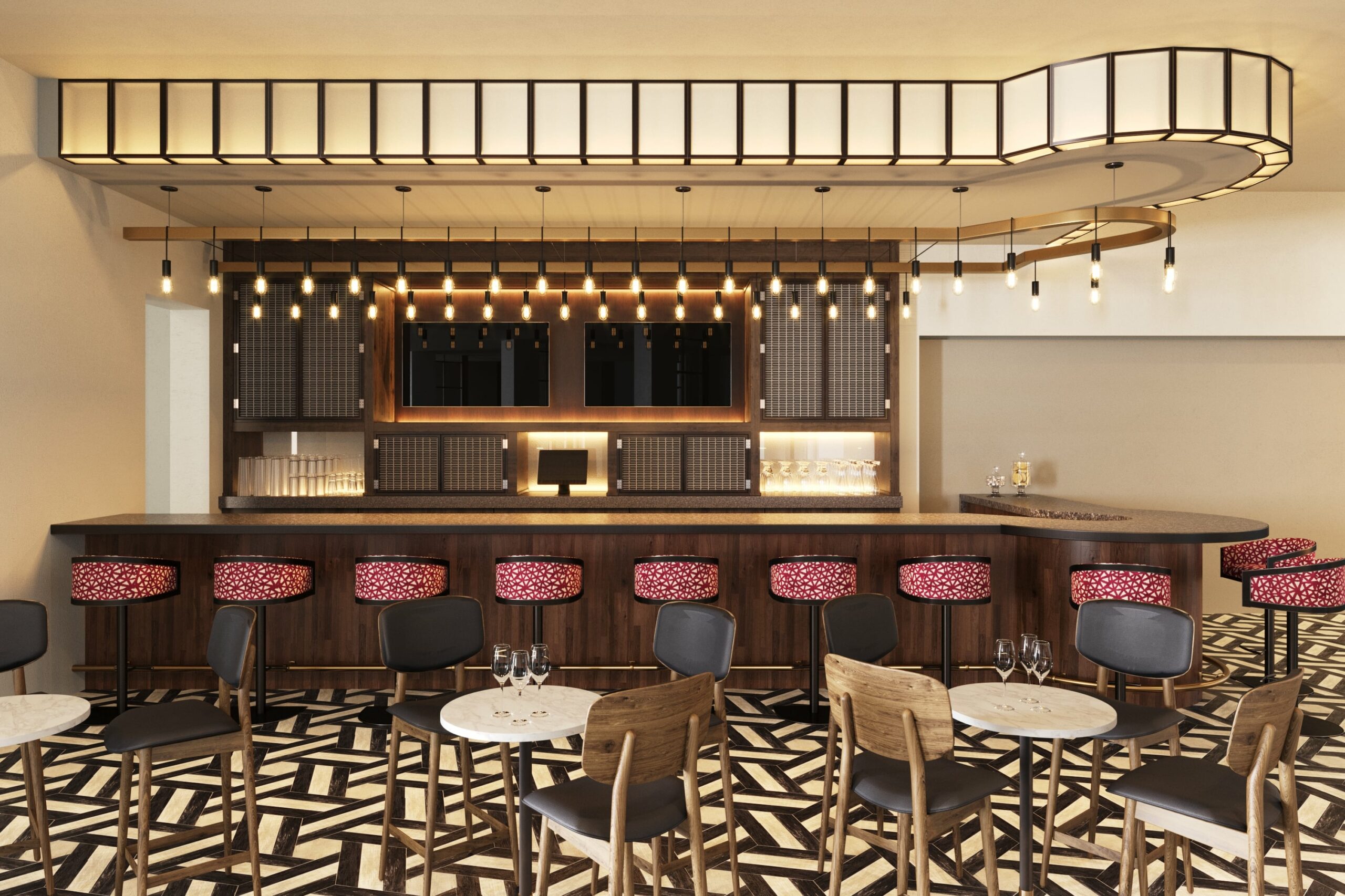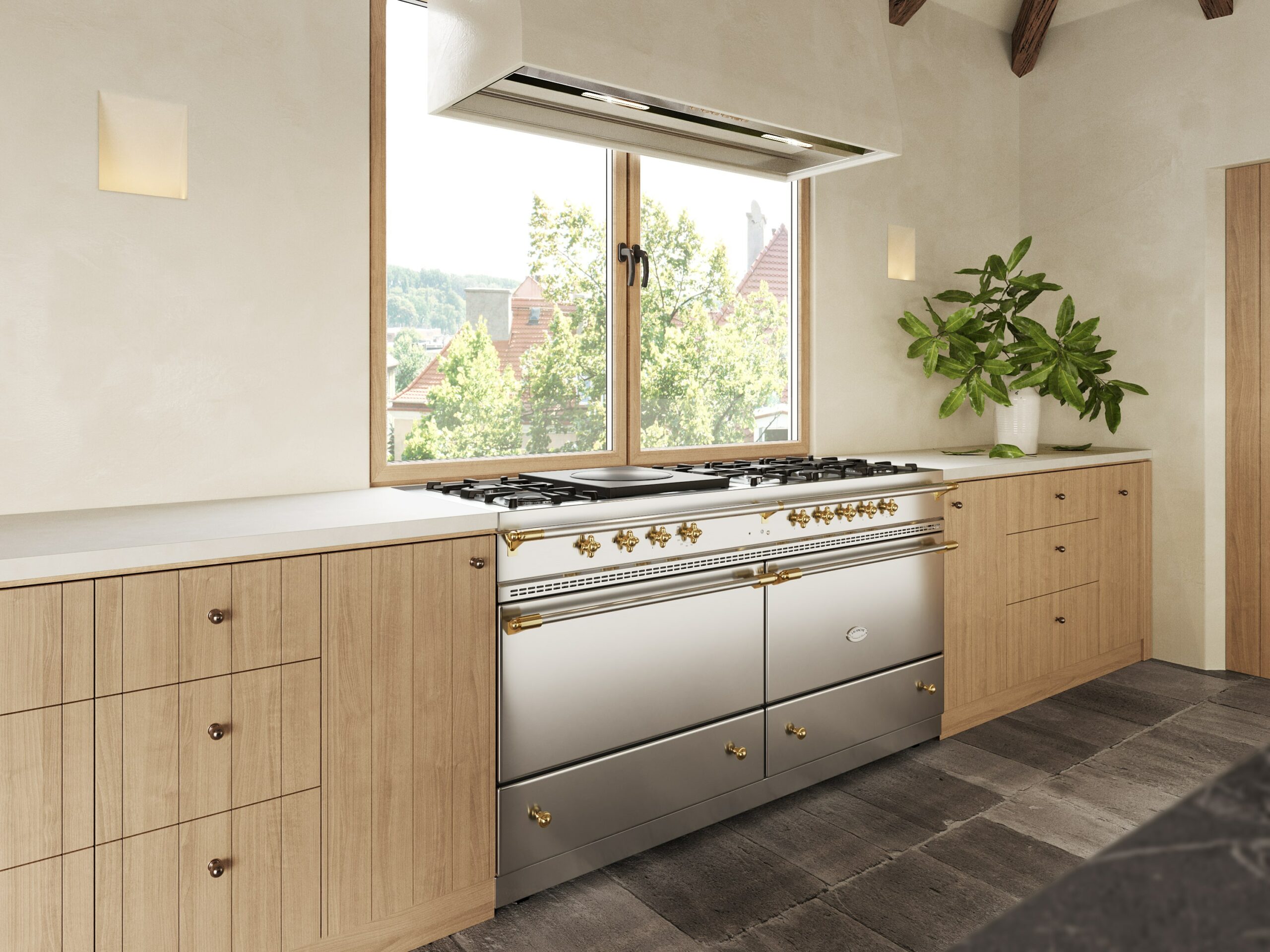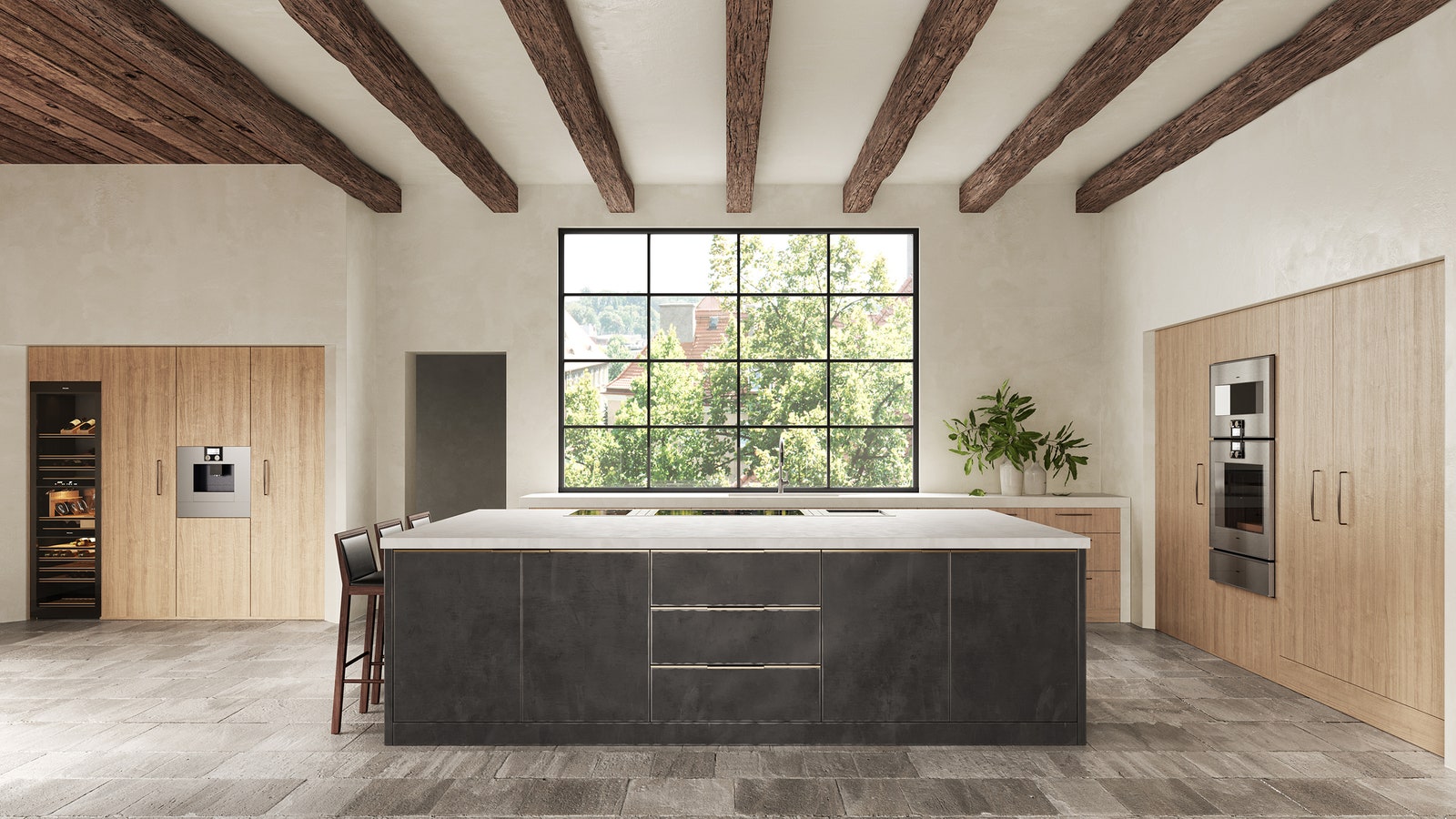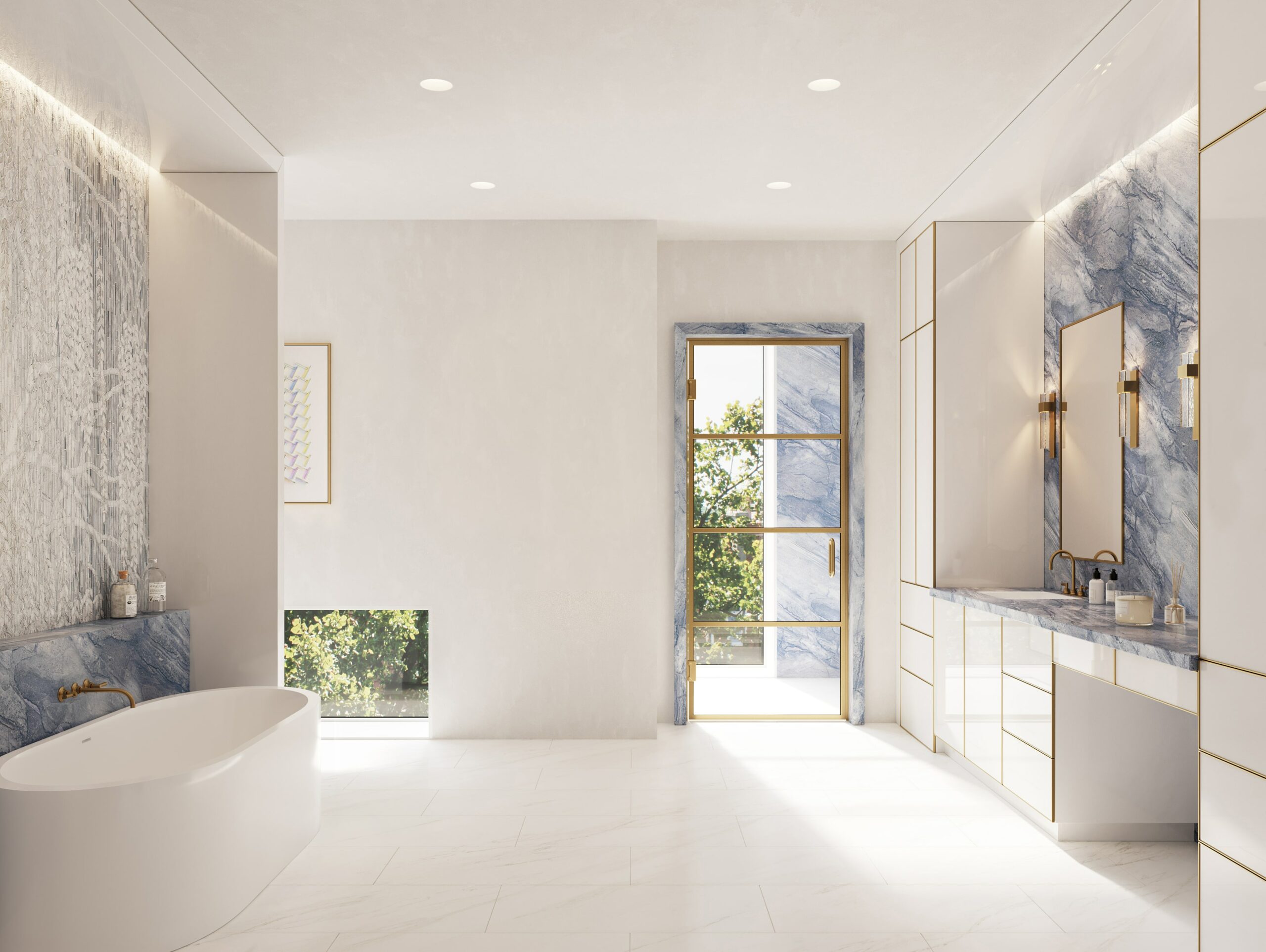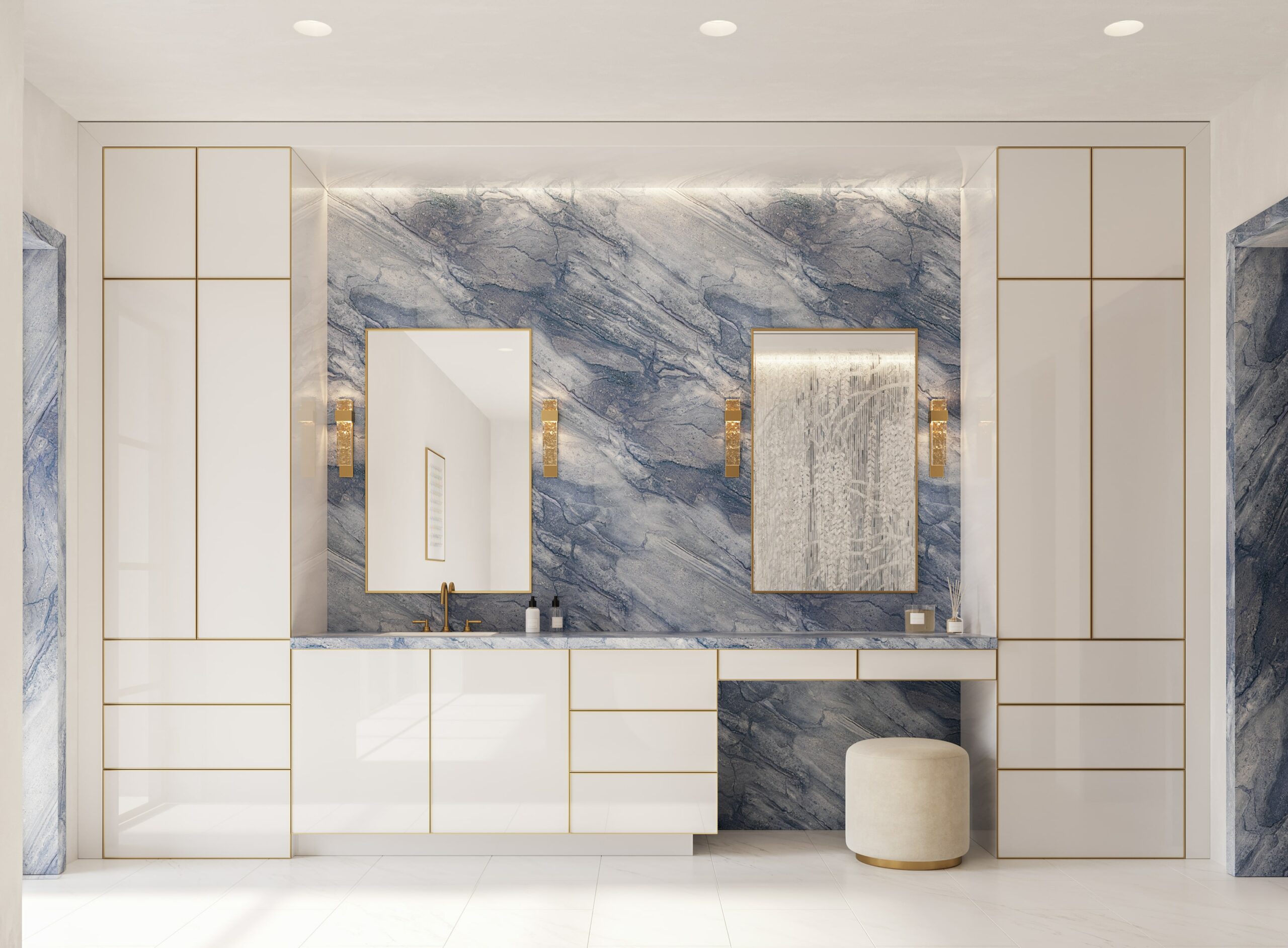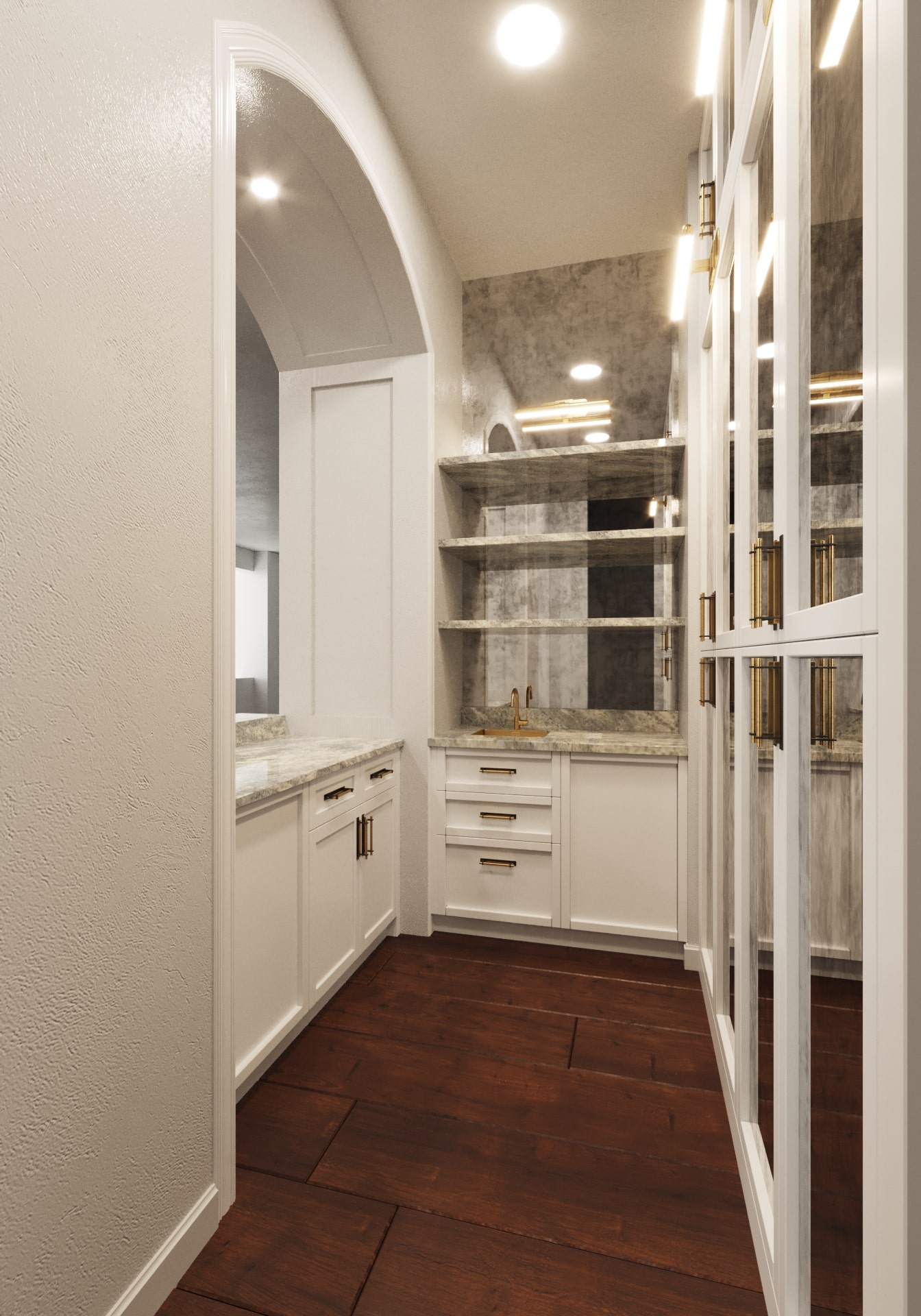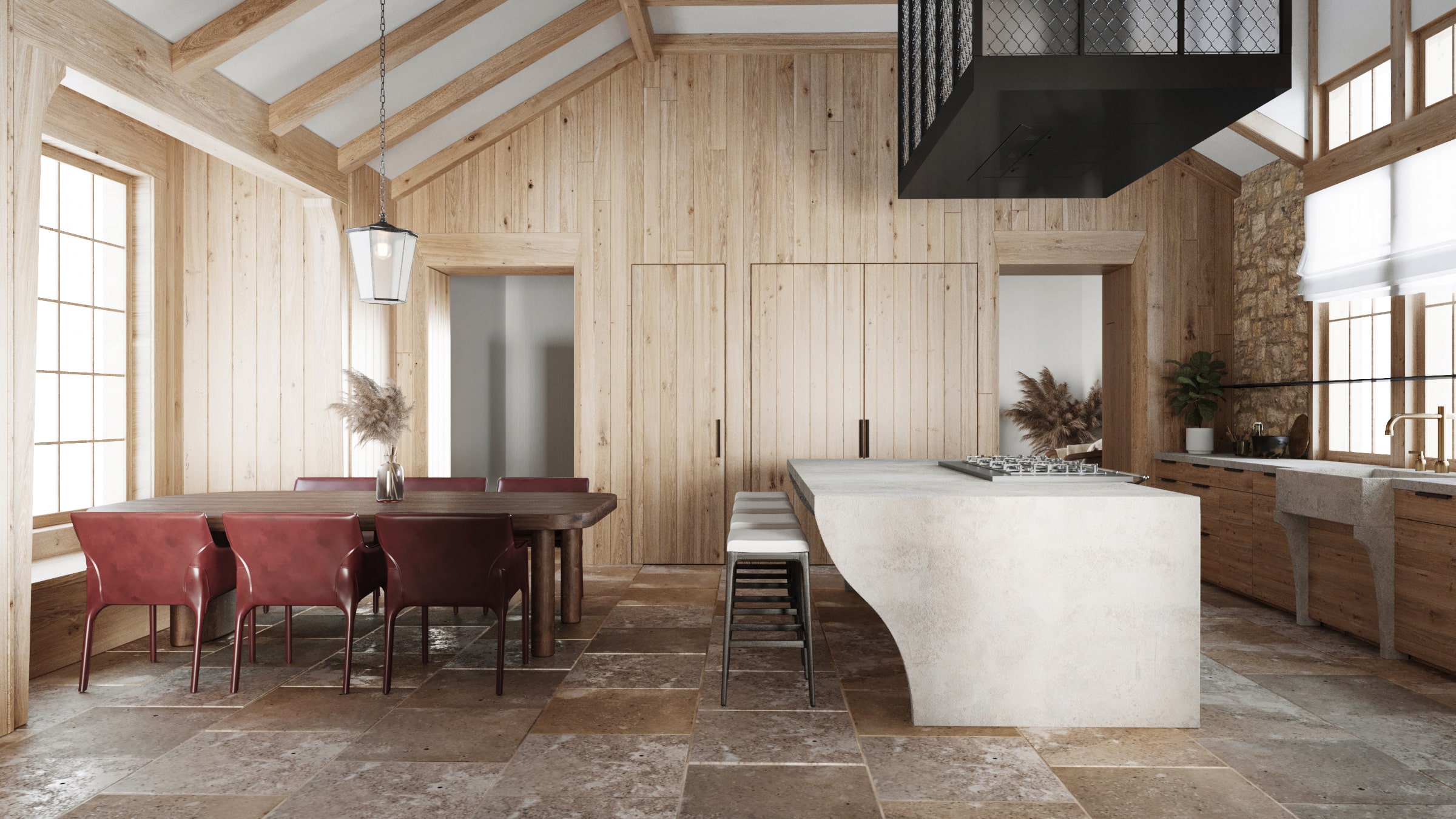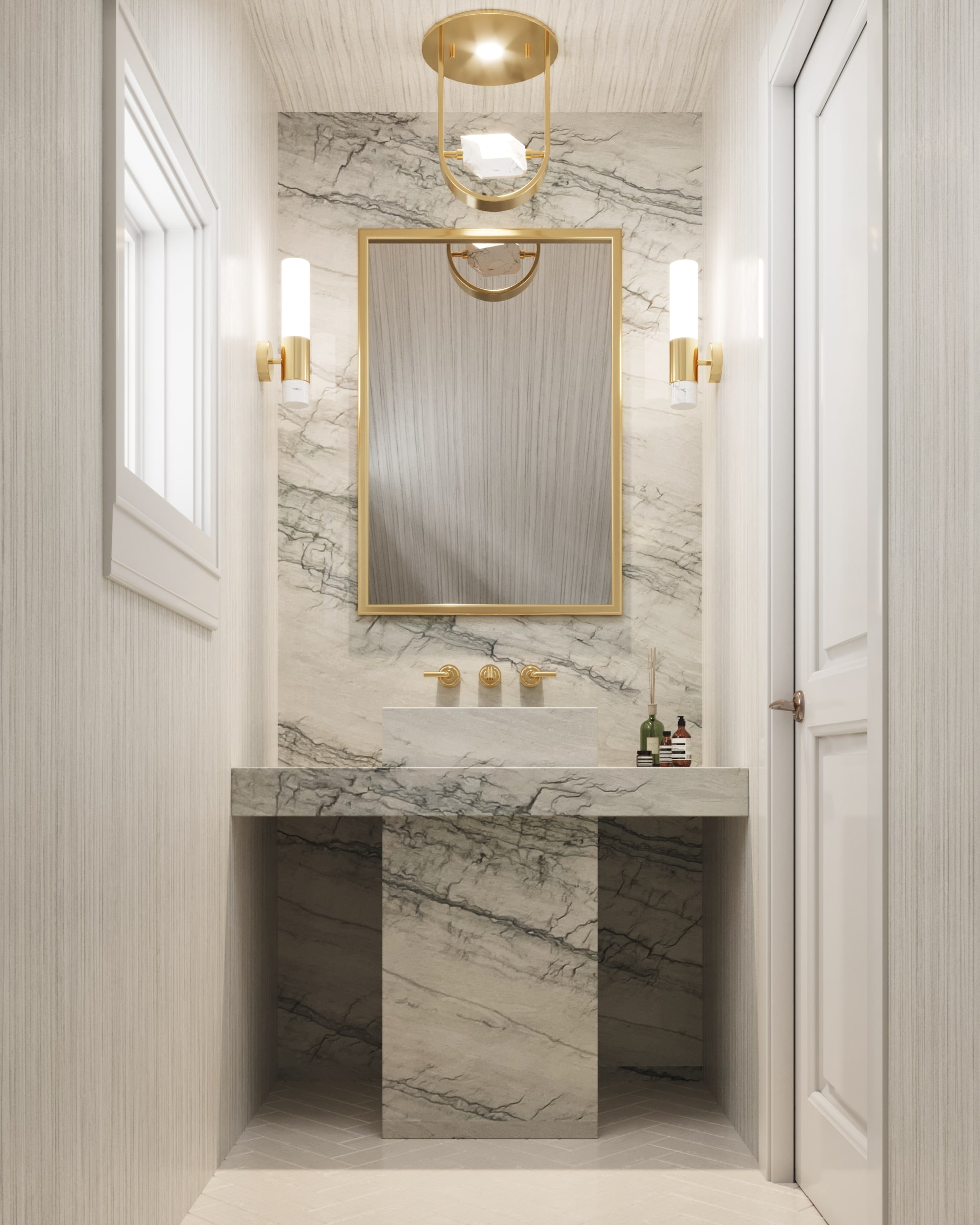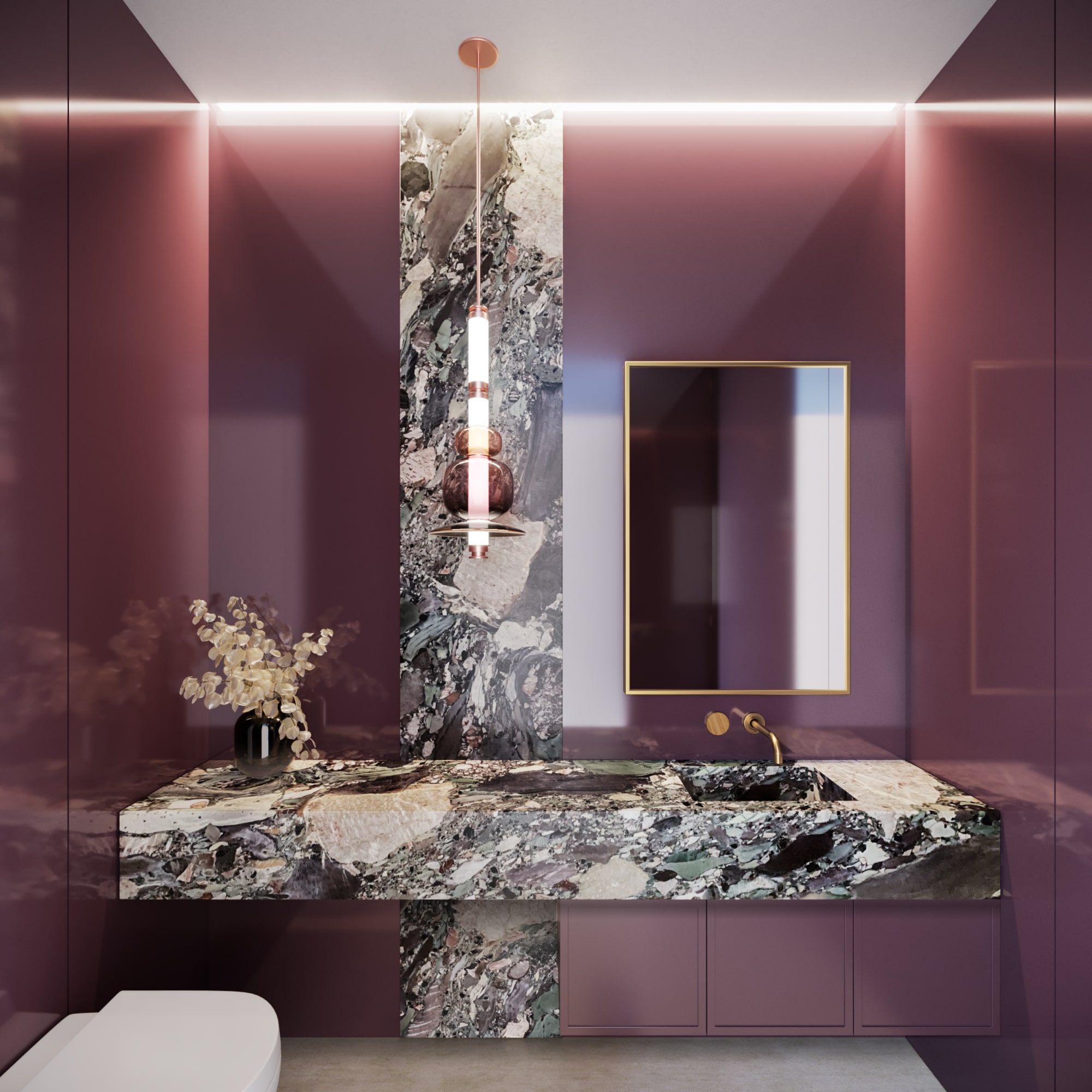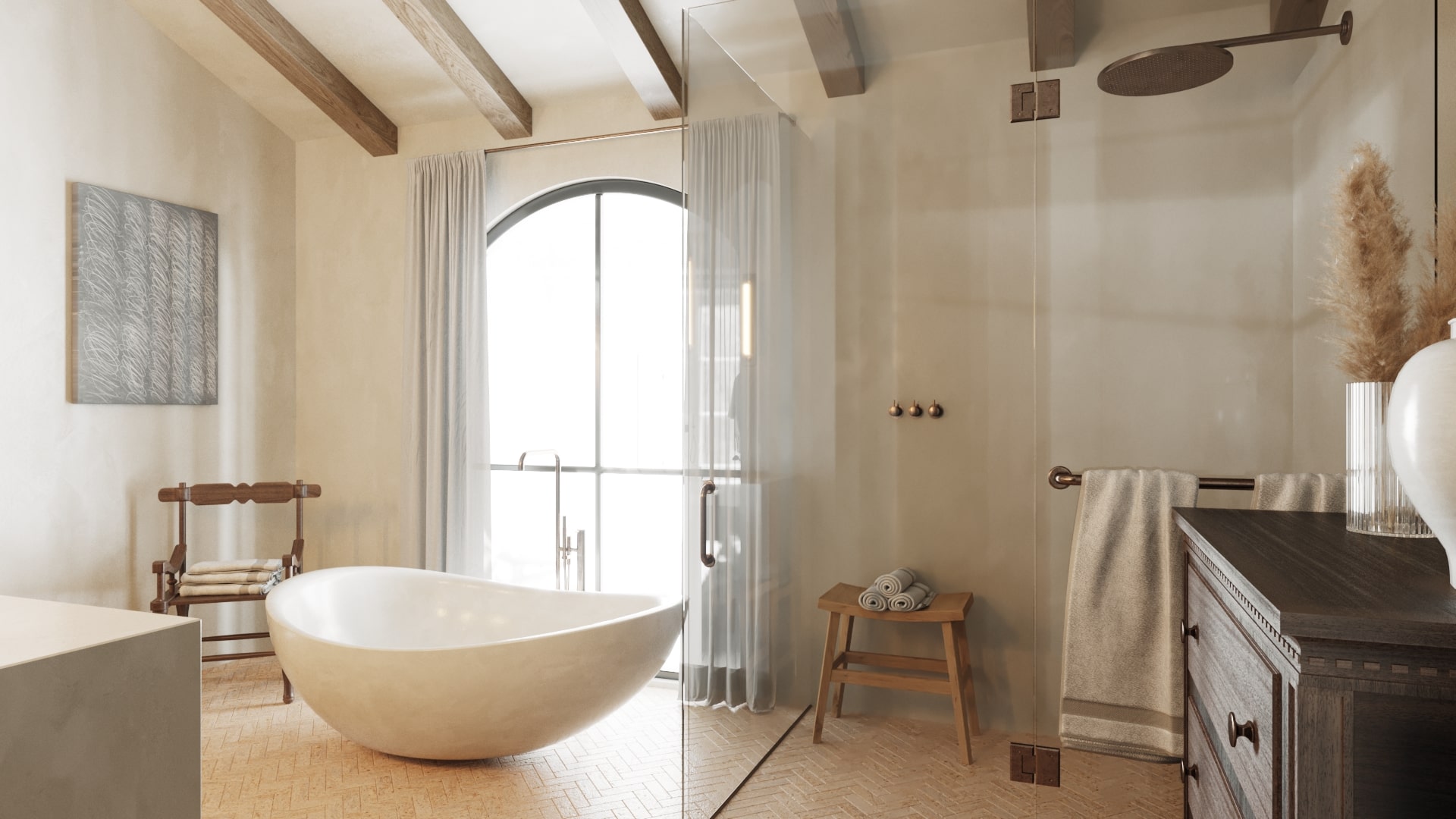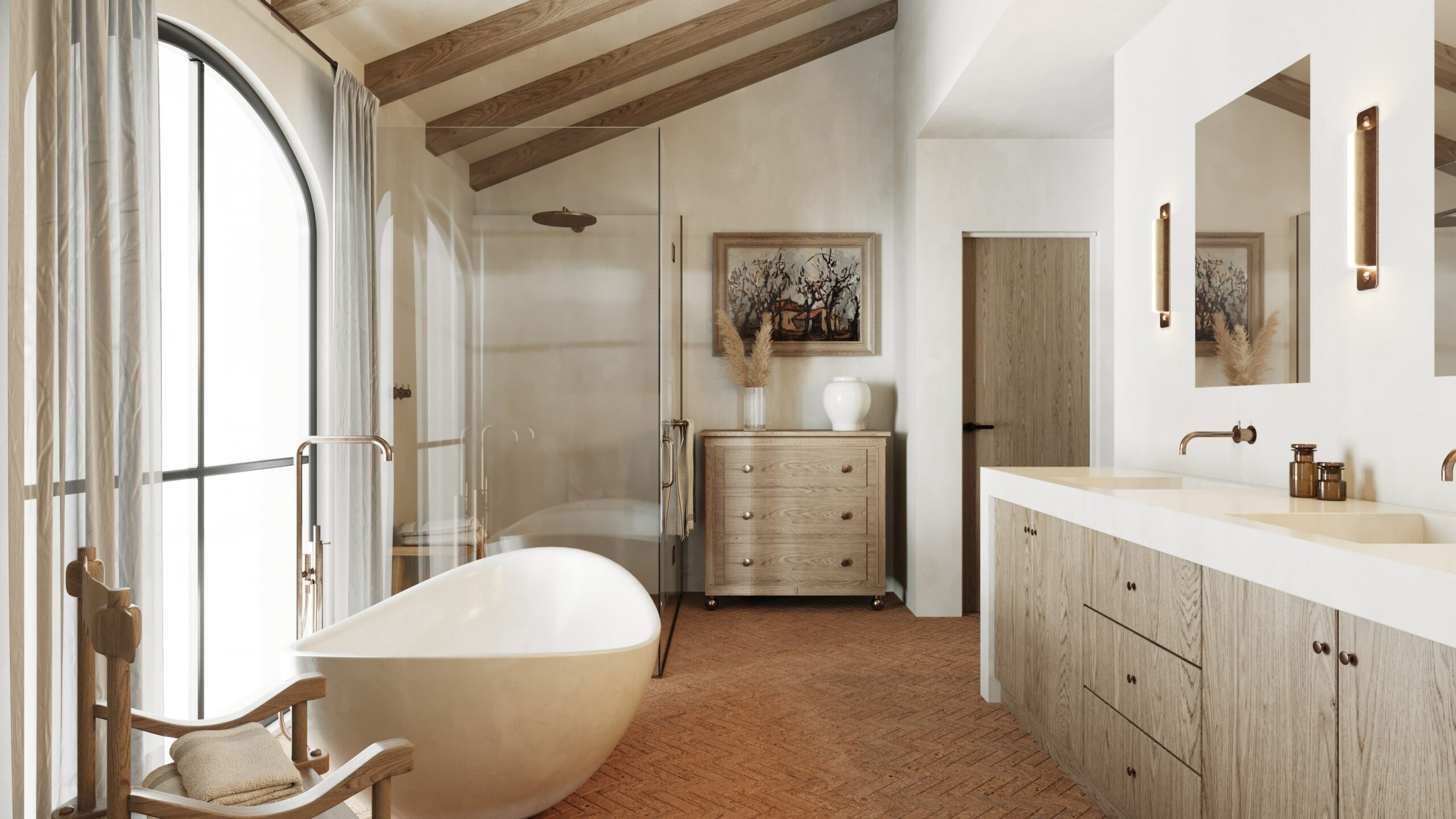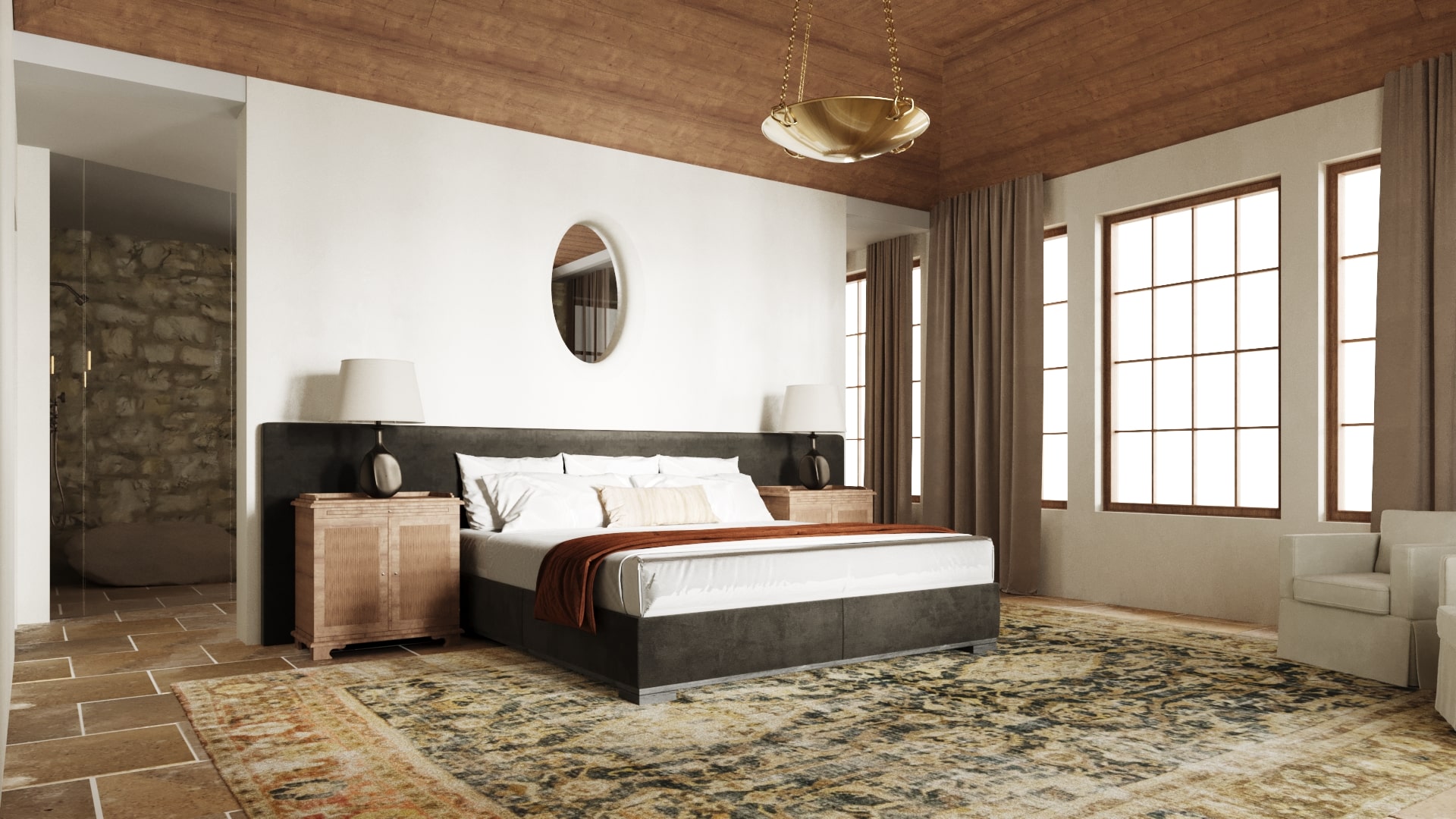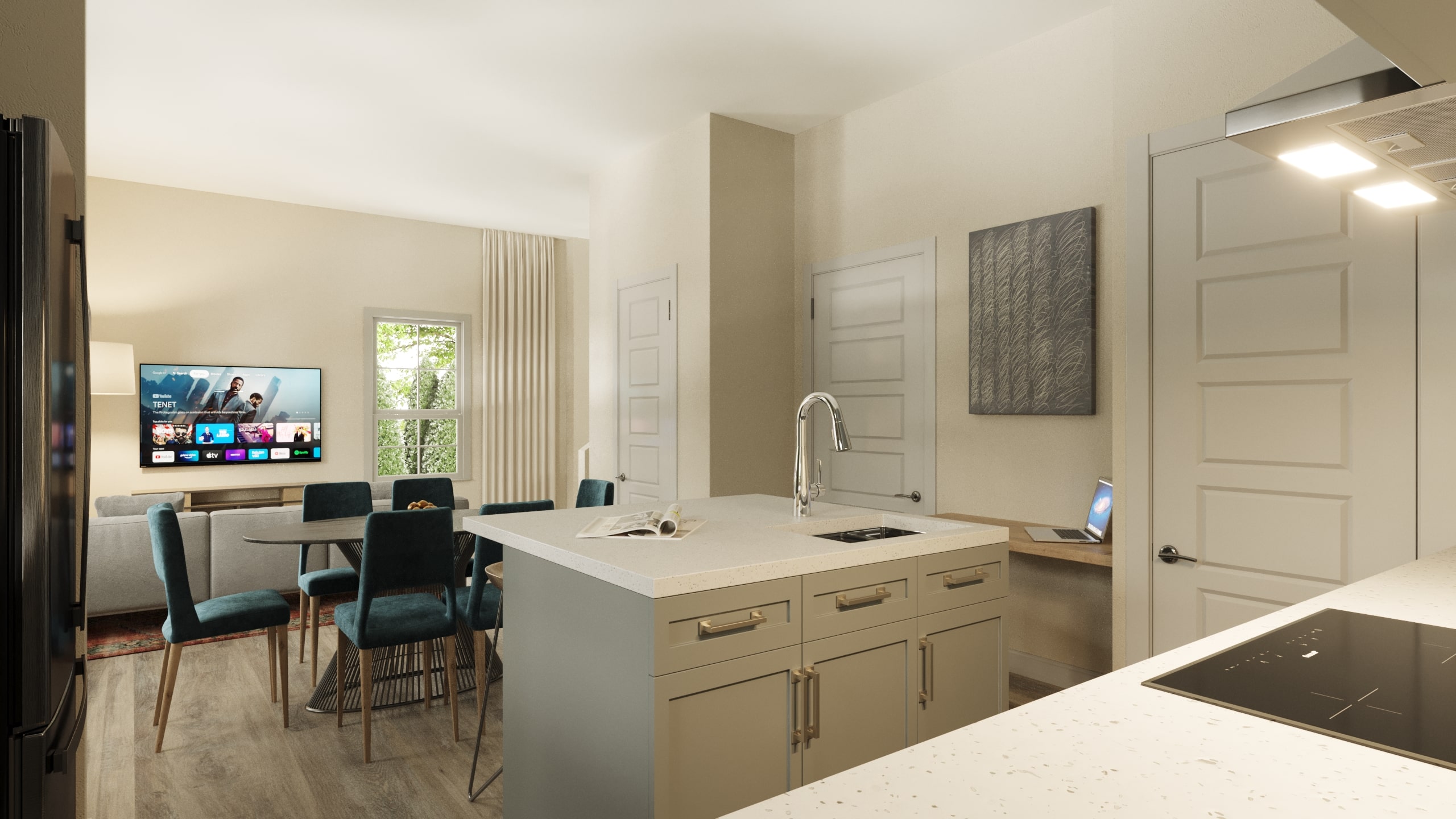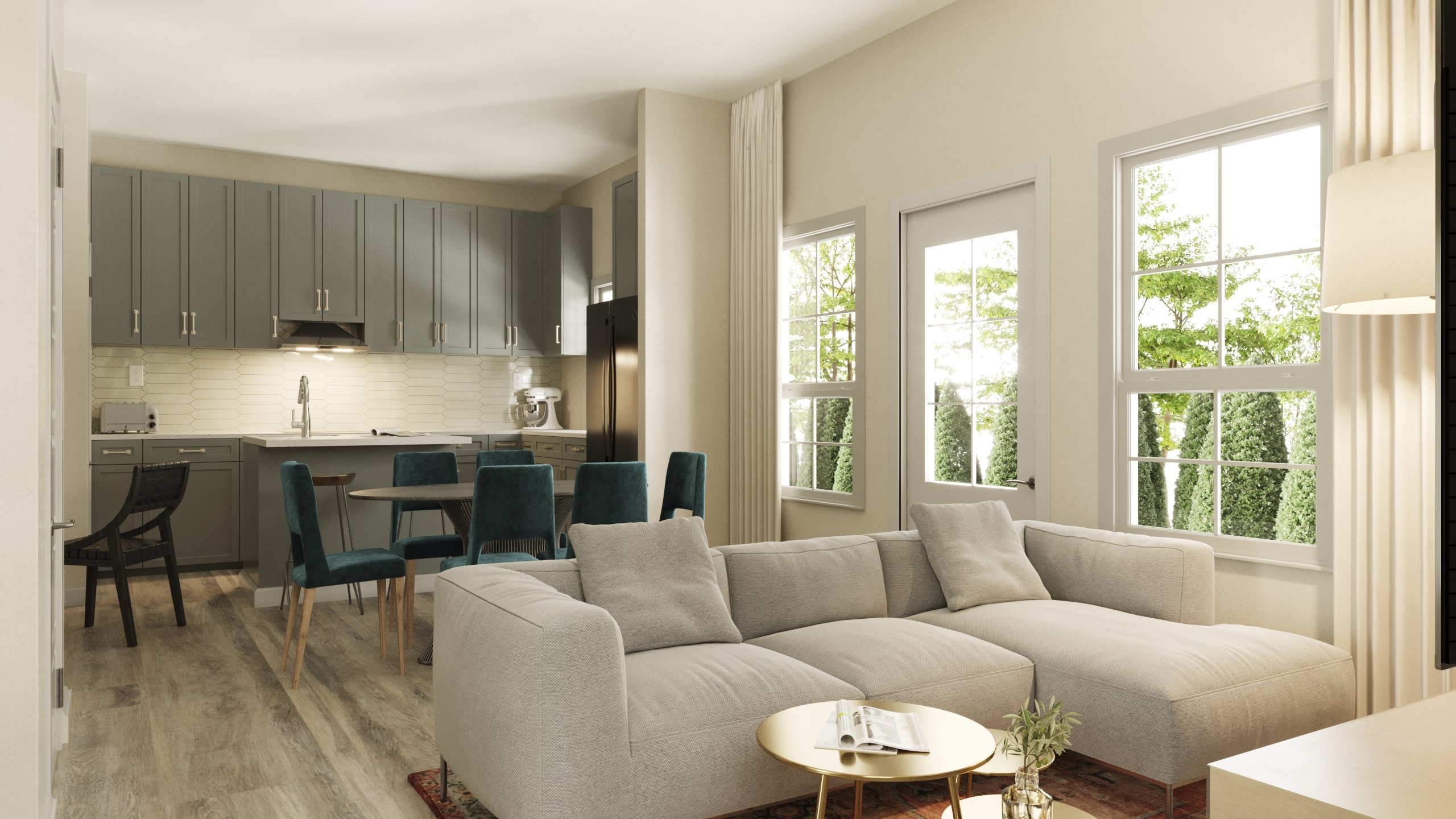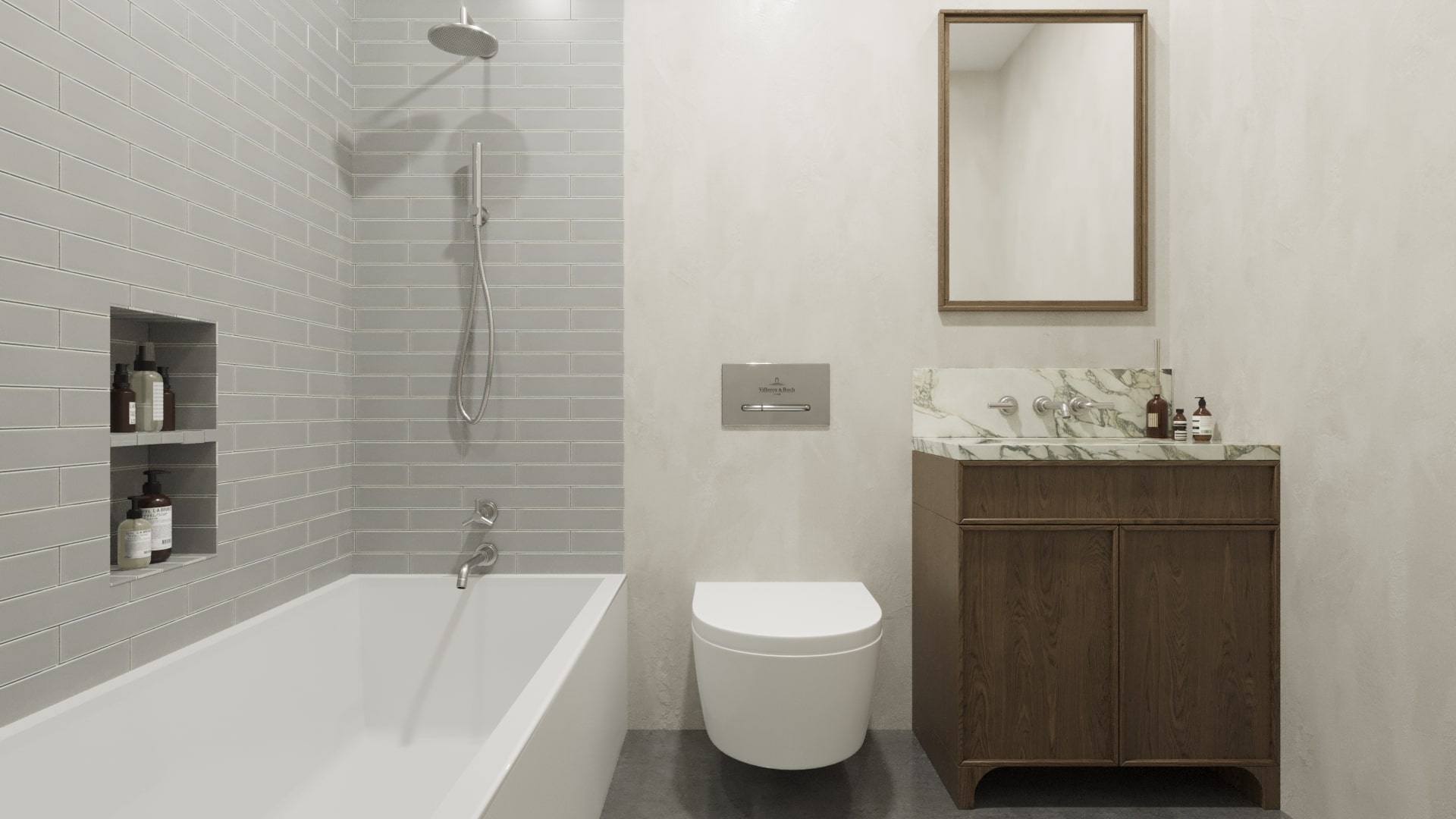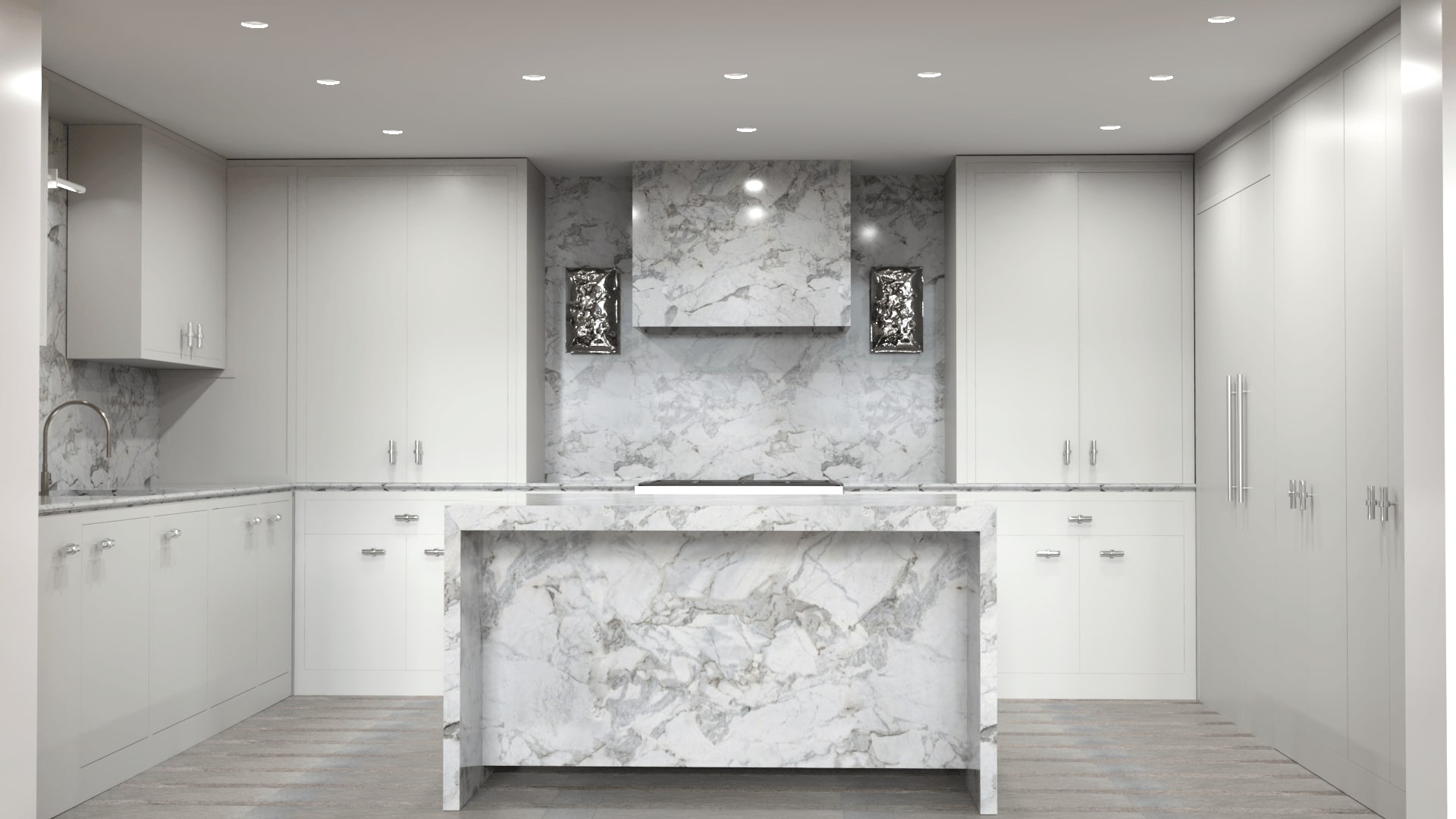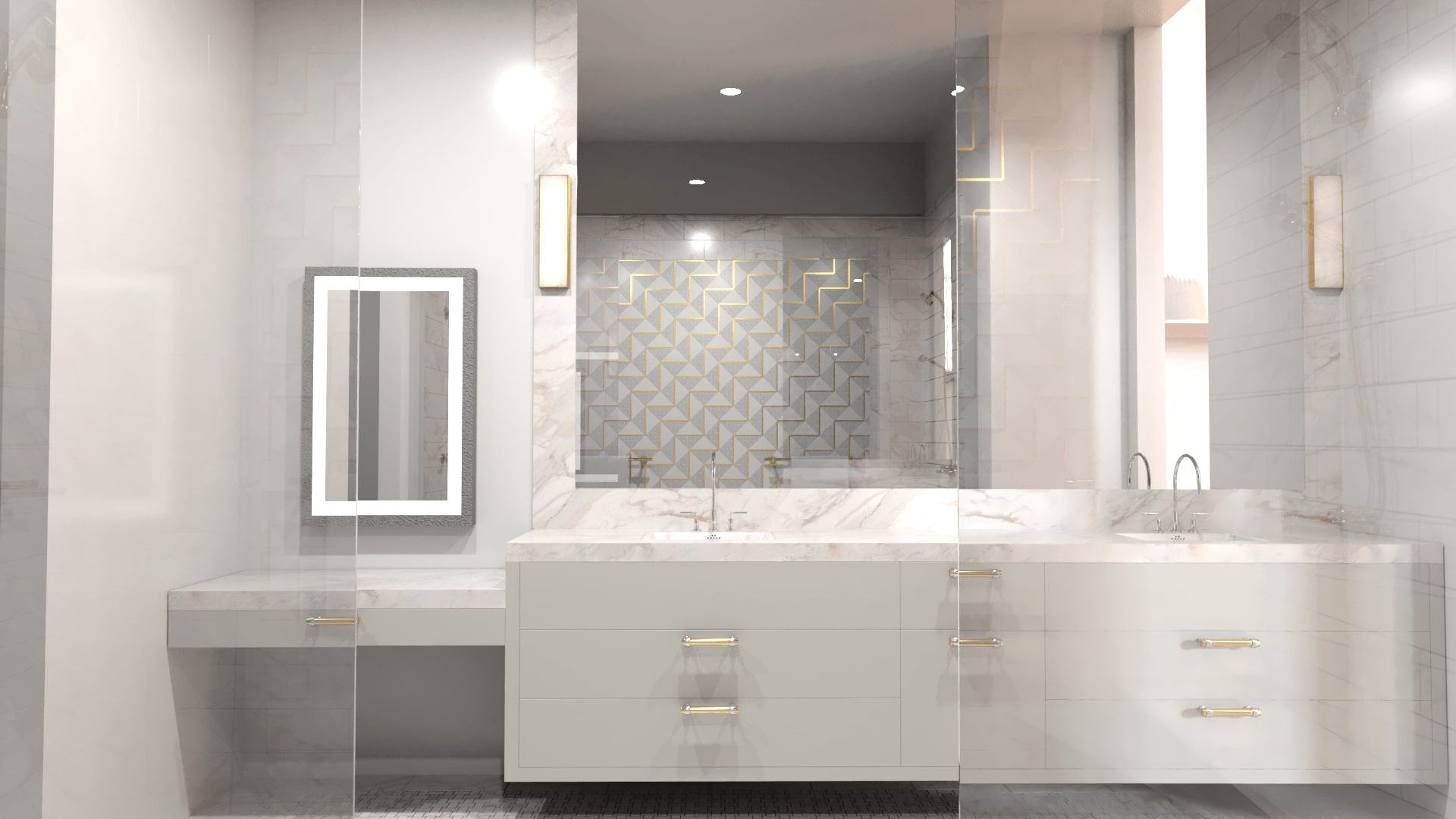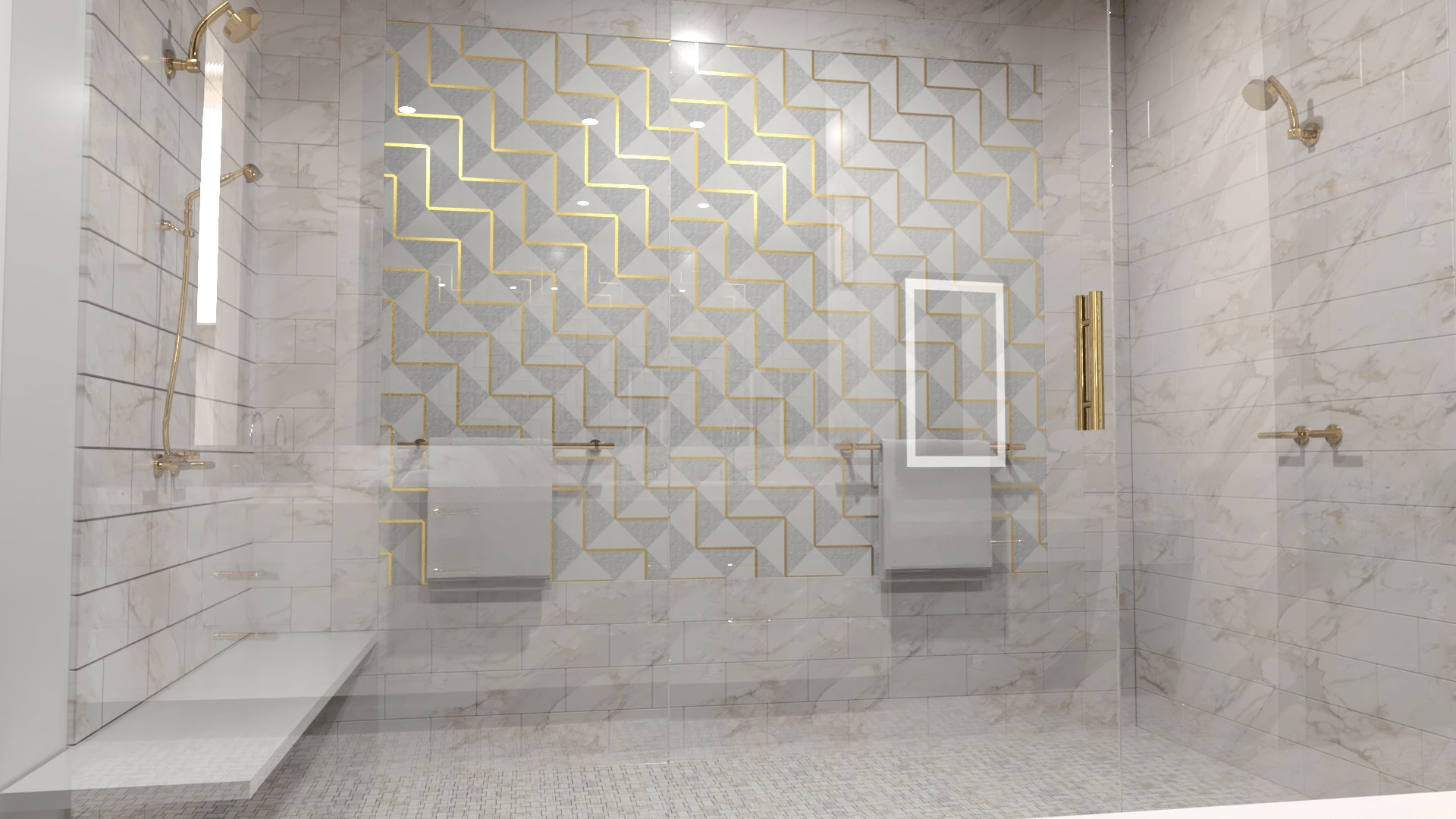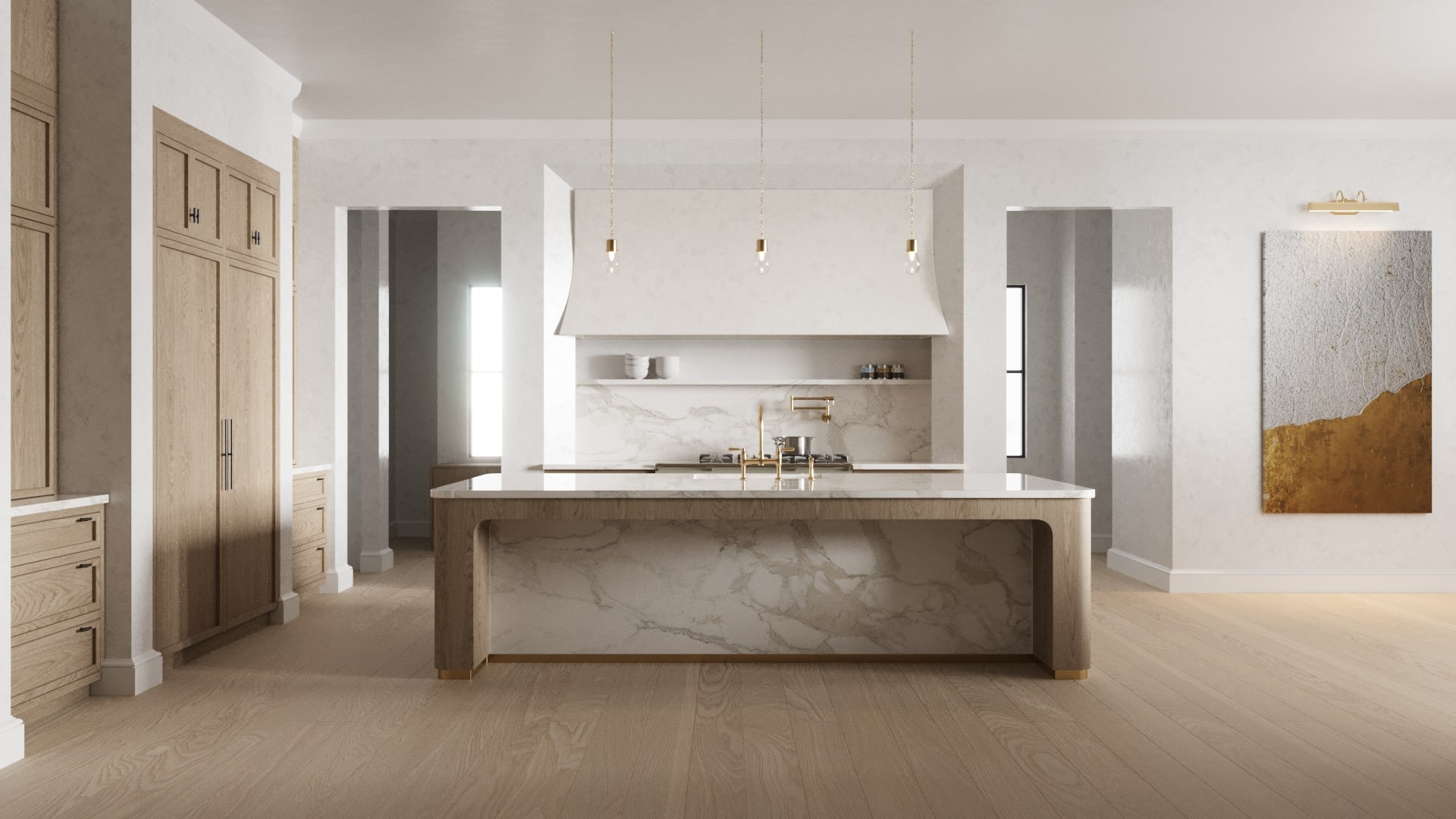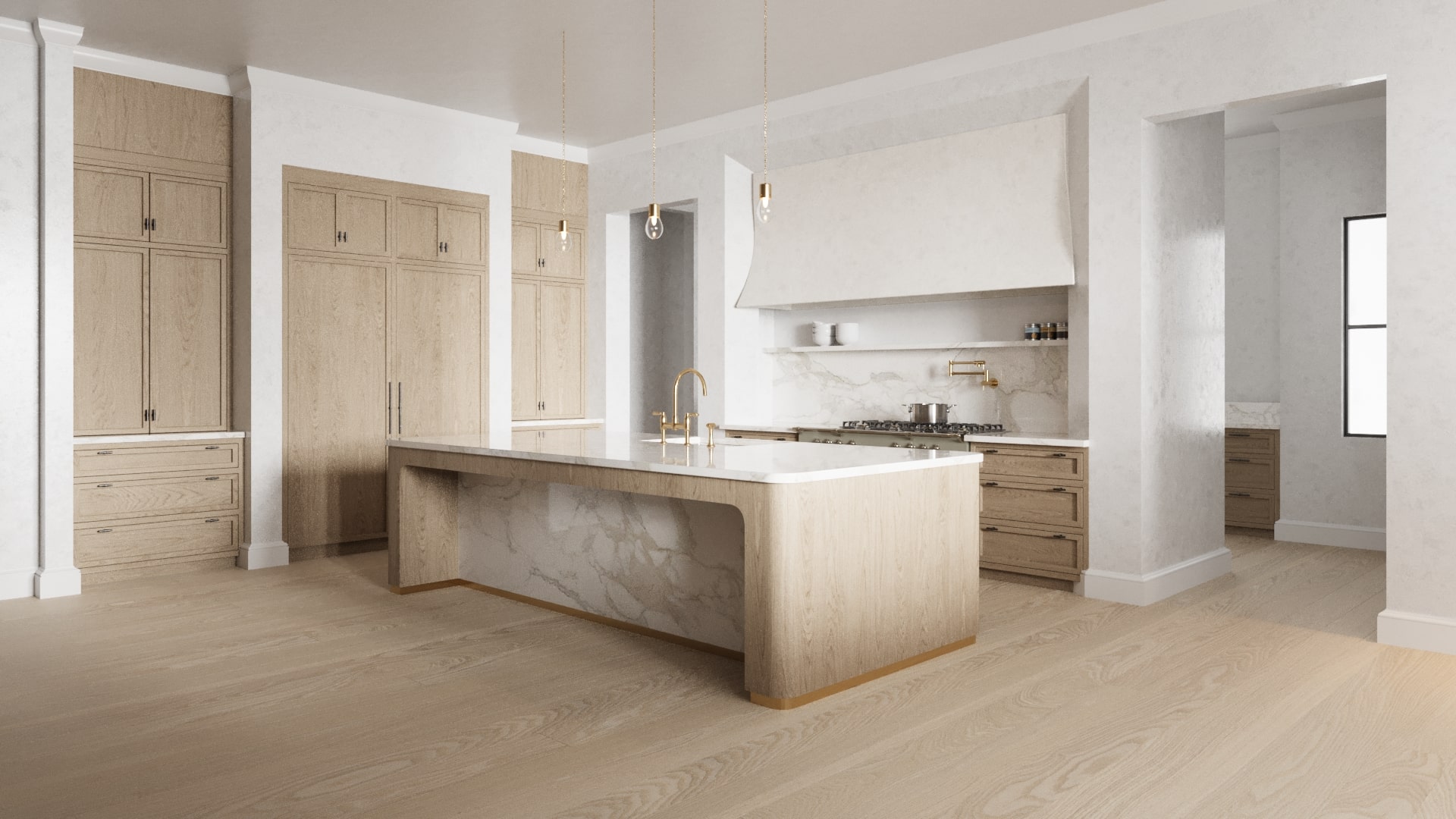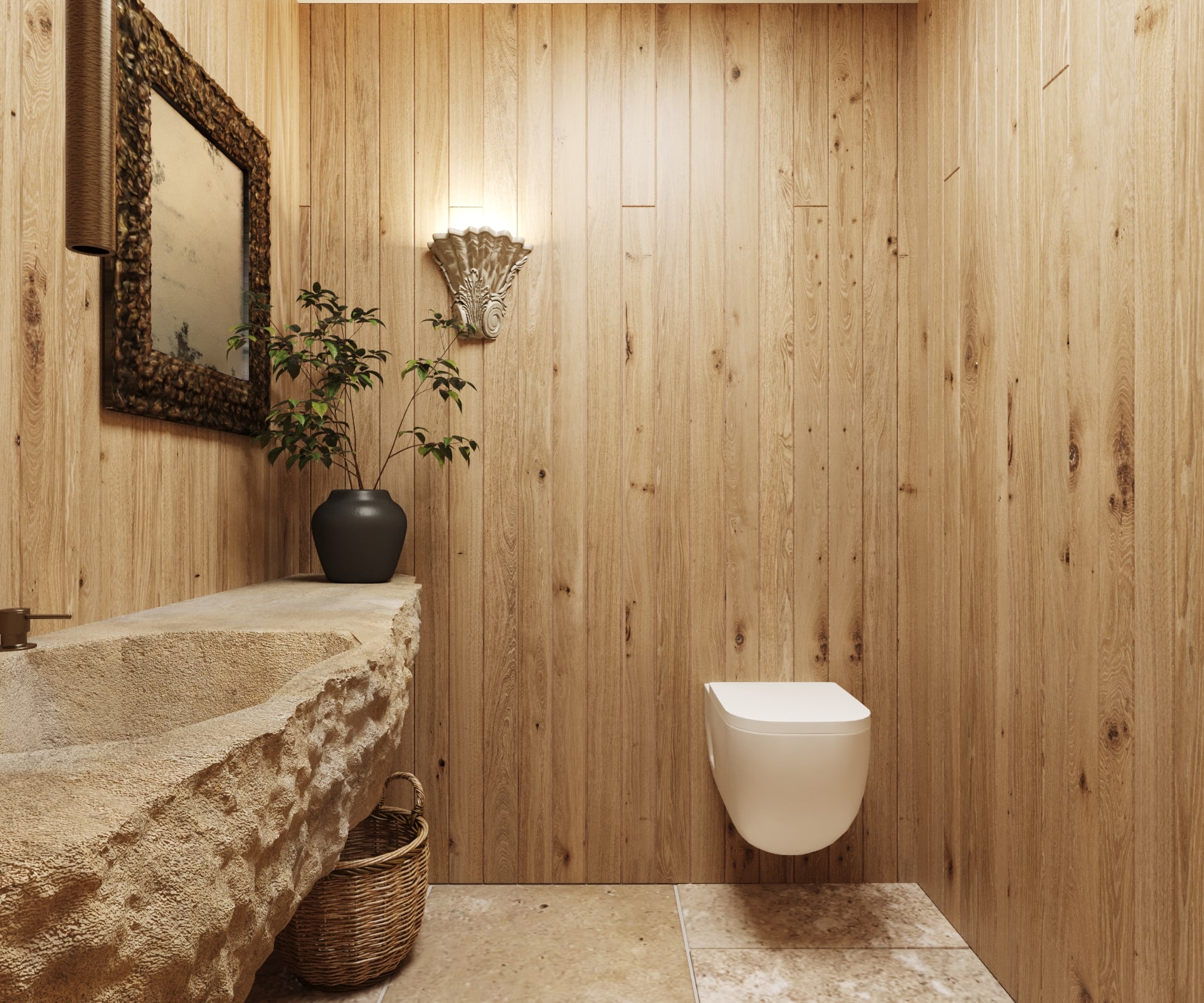 Your Properties with 3D Tours for Architecture and Real Estate
Capture the essence of your properties like never before. Our 3D virtual tour of District at 54 apartments in Raleigh, North Carolina sets a new standard for immersive showcasing. With cutting-edge technology, we bring spaces to life, allowing potential tenants to explore every detail. Elevate your listings with this powerful tool and redefine how you present your properties. Contact us to revolutionize your real estate promotions today.
Step Inside: 3D Showcase of Luxury High-Rise Living
Experience opulence like never before. Our 3D reel of a stunning high-rise apartment project unveils every exquisite detail in breathtaking clarity. From the warmth of wood to the elegance of stone, natural light dancing on impeccable textures, this virtual tour transports viewers to a world of refined living. Immerse yourself in the allure of the bedroom, master suite, lavish living spaces, and a pool with water that shimmers like diamonds. Elevate your property showcasing and leave a lasting impression on potential tenants.
3D Product Rendering
We specialize in producing high-detail 3D product renderings and animations. Our 3D services are designed to assist businesses of any size in effectively showcasing and marketing their products, ensuring an attention-grabbing visual experience on all online and offline platforms.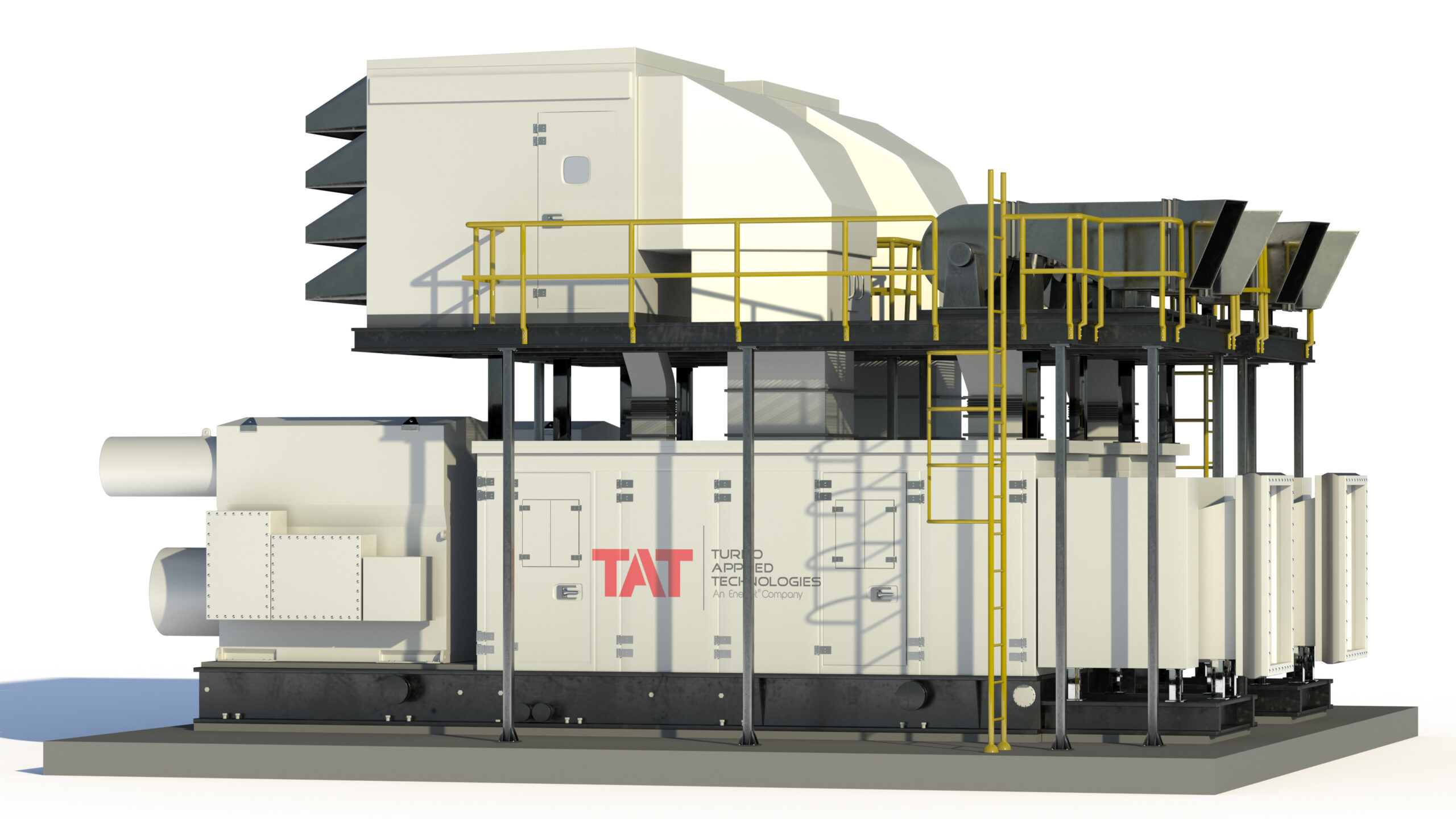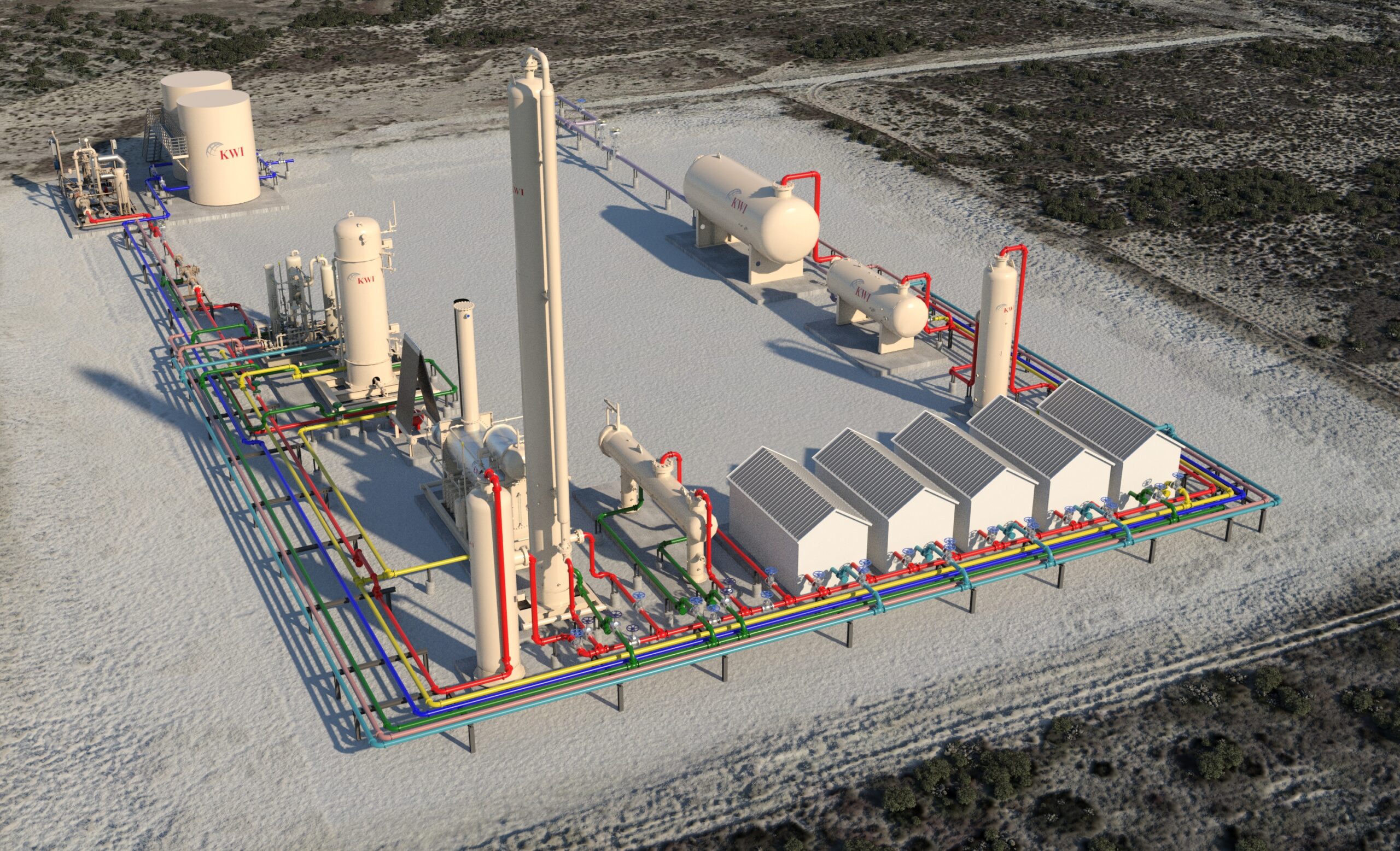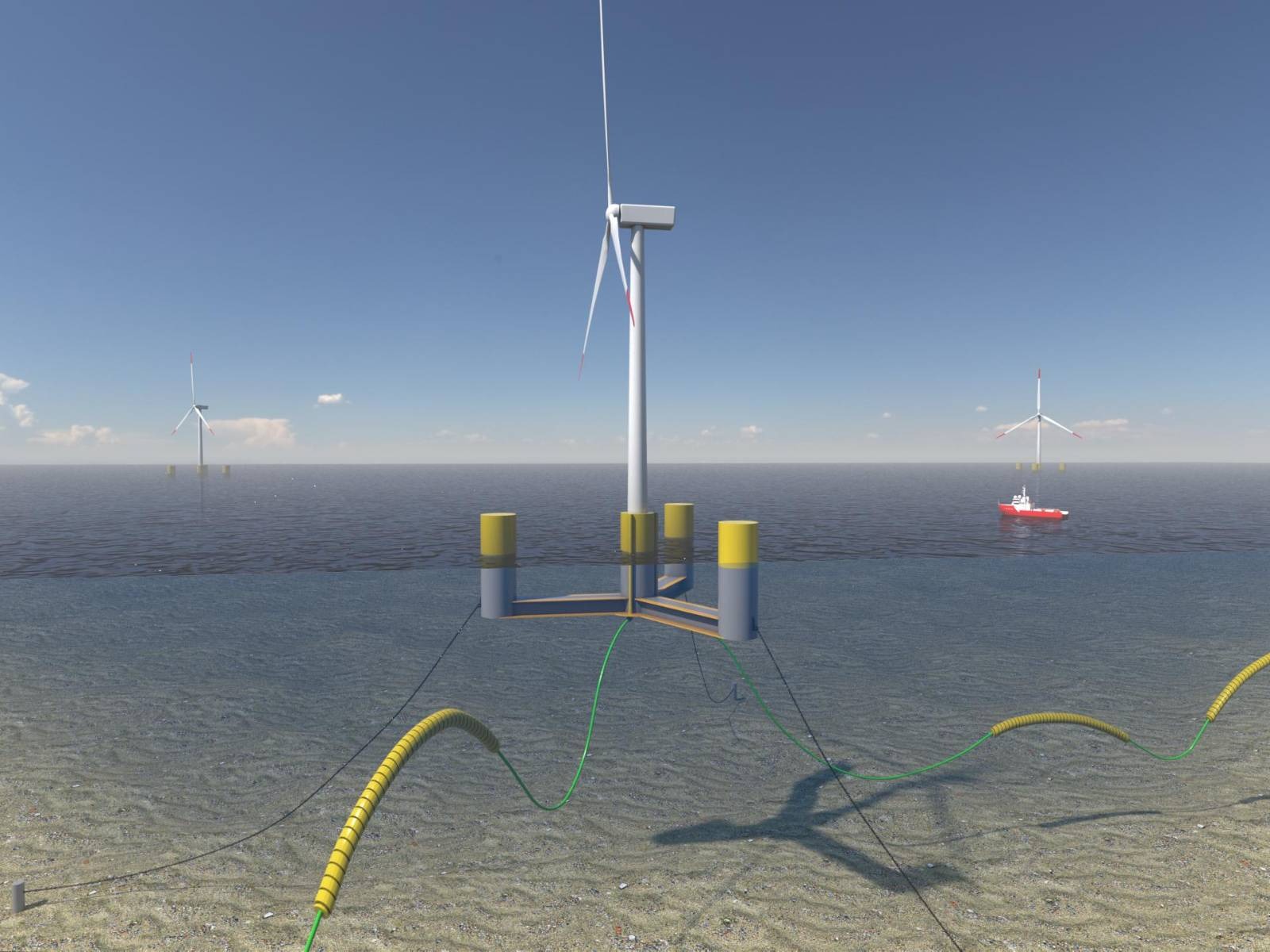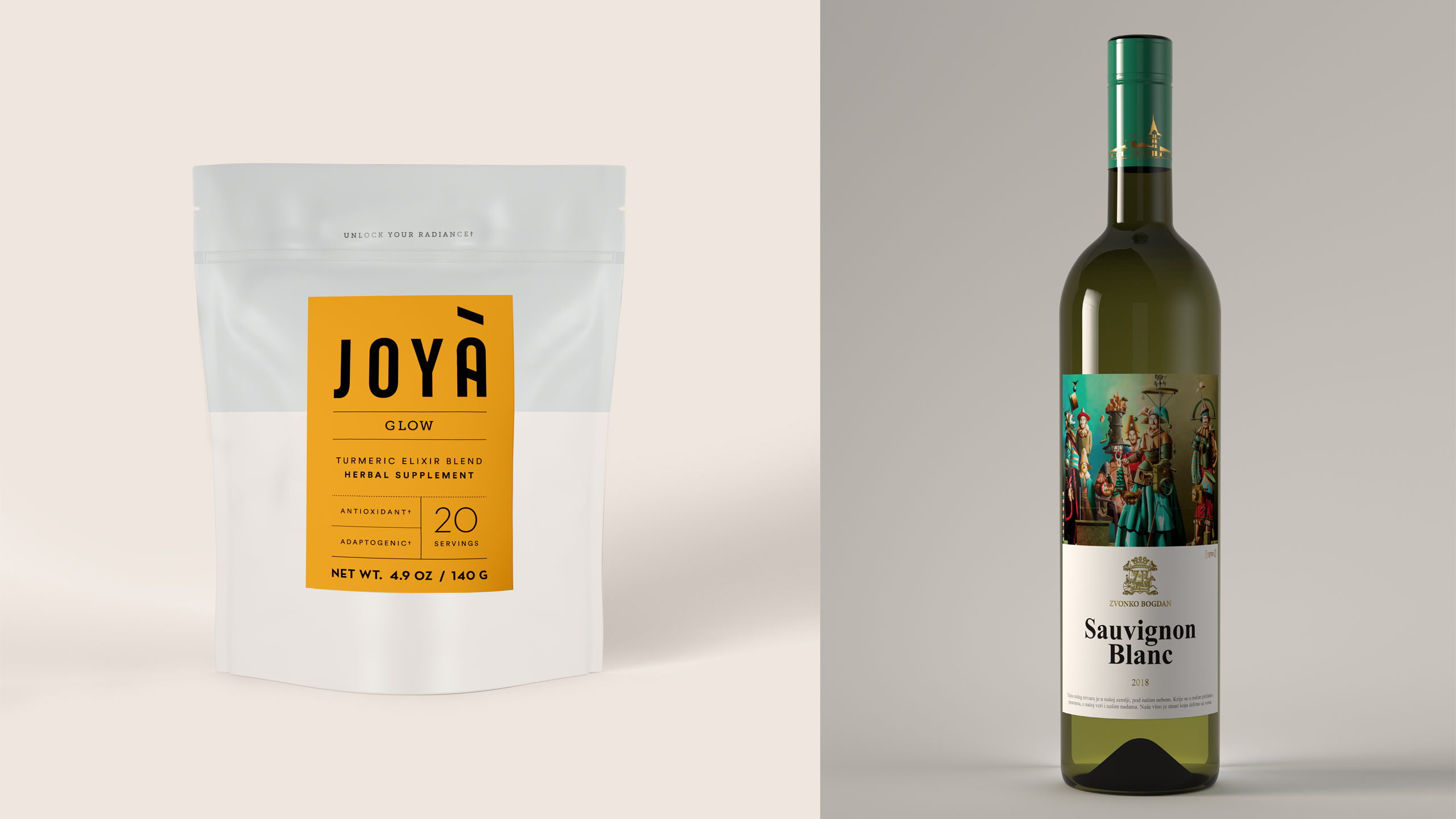 Interested in our 3D renders
in your business?