Portfolio
Custom website designs
for businesses in Houston
Process
Transform the online presence of your brand
with six-step custom web design process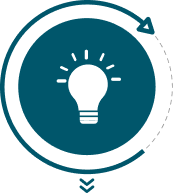 Our discovery process ensures we understand your project goals and requirements. With your vision in mind, we create a detailed plan to give you a competitive edge and position your business for success. We perform a comprehensive initial analysis of your business to suggest and design features that will help you reach your customers.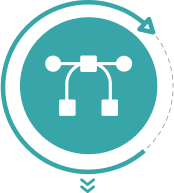 Visual design, layout and customer acquisition
Beyond aesthetics, our talented designers collaborate with your team to create a visually captivating website that aligns with your brand, leaving a lasting impression on your audience. This means not only making your site visually appealing but also easy to use for customers to help turn site traffic into sales.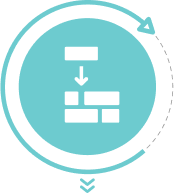 WordPress Development + Hosting

Making it fully functional. We handle the technical aspects with reliable WordPress managed hosting and robust development that brings your website to life. Experience smooth performance and an optimal user experience powered by a robust content management system.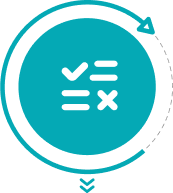 Consider this your 20-point inspection check for your website. We meticulously ensure that all features are functional, delivering an optimized user experience on every device, screen size and browser.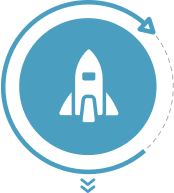 Go live with no downtime. We manage the entire launch process ensuring a smooth transition from development to live website. We submit your site to search engines, set up Google analytics, and verify that forms and plug-ins are updated.
Updates + Ongoing Maintenance
Your team has full control with an easy-to-learn backend and content management system. Plus, opt-in for ongoing website maintenance and protection services to keep your website optimized, secure and up-to-date.
Full service
WordPress
Full-service WordPress expertise
Experience full-service WordPress expertise with all of our site design projects at TuiSpace. With our award-winning designs and comprehensive six-step process, you'll benefit from a stunning, high-performing website that engages your audience, drives results, and positions your brand for success.
Easy Backend editing
We specialize in creating WordPress websites with user-friendly backends, allowing you to effortlessly make updates and edits. Whatever the purpose or message of your WordPress website, updating and maintaining it should not be what holds your team back.
Investment in time and resources
We understand that developing and maintaining a WordPress website requires valuable time and resources. That's why we've assembled a team of top WordPress experts, so you can focus on what you do best while leaving the technical aspects to us.
Reliability and cost-effectiveness
Your website is a crucial representation of your business. TuiSpace ensures that your site consistently delivers your brand's message and goals in a reliable and cost-effective manner.
Dedicated Project Managers
Qualified project managers work closely with you to address your unique needs and guide your project to successful completion. They remain accessible throughout the process, providing skilled oversight and ensuring a smooth workflow.
Transparent Pricing
Our pricing structure is transparent and flexible, offering both flat-rate and hourly options. We are committed to providing solutions that are within your budget and project scope.
Personalized Attention
At TuiSpace, you are our most important client. Our organizational and operational structure allows us to prioritize every project, ensuring that you receive personalized attention and exceptional service.
Enhanced
Customer Experience
Unleash the power of your story with an exceptional web design team, delivering an enhanced customer experience.
With unmatched support services, experience the potential of a fully customized web design, optimized for mobile devices.
Success knows no bounds – every website, big or small, benefits from our "upgraded features" included in all projects.
Create a Presence:
Custom branding that reflects your unique identity
Mobile responsive design for seamless viewing on any device
Google Maps integration for easy navigation
Social media integration to connect with your audience
Premium or custom themes for a polished appearance
Attract Ideal Customers:
SEO-ready website to improve visibility in search engines
Customer contact forms for seamless communication
Blogs to engage and inform your audience
Image sliders to showcase your products or services
Photo Gallery & Portfolio to impress visitors with your work
Deliver Value:
Expert development, styling, and content population to ensure a professional look
Google Analytics integration for valuable insights into your website's performance
WordPress training and user guide for easy management
Flexibility to expand your website's functionality anytime
Local support from our dedicated team
Direct email access to our responsive support team
Enhance your online presence with a compelling
story that draws your ideal customers.