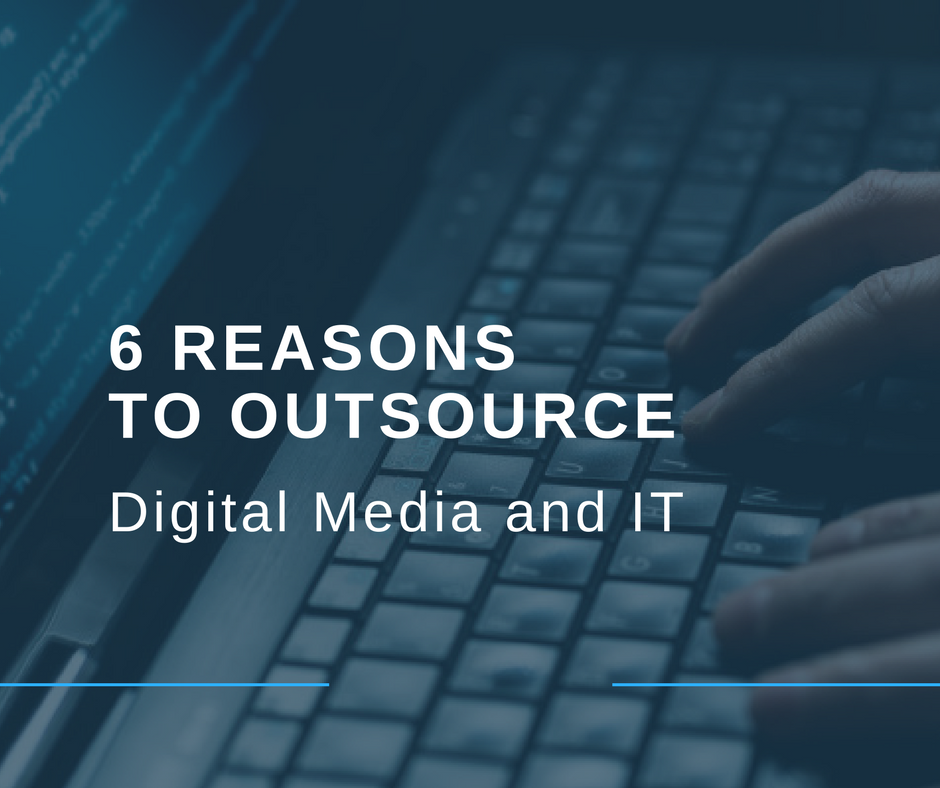 Outsourcing your web design, development, and IT responsibilities bring your company increased productivity at lower costs. Here are six more benefits of outsourcing.
6 Reasons Why You Should Outsource Your Digital Needs
Outsourcing your web design, development, and IT responsibilities bring your company increased productivity at lower costs. Here are six more benefits of outsourcing.
Focus on core activities.

Small and medium-sized business owners simply don't have the time to dig into a complex IT issue or design a logo or business card. Outsourcing these tasks allows you to get top quality work while letting you focus on your core and mission critical activities.

Get help from skilled and versatile experts. Onboarding a team like TuiSpace gets you the help you need from the best and brightest industry experts. Our team members have many years of experience and have worked with businesses from a wide variety of industries. Our team can adapt to your style while drawing from their diverse backgrounds and knowledge base.
Increase in-house efficiency.

When you're focusing on your core activities and what you're good at, your operations run a lot more smoothly. Don't get distracted by tasks that are outside of your wheelhouse.

Start new projects. Do you have a great app idea but lack the technical expertise to do it yourself? Outsourcing allows you to get the help you need in a timely and efficient fashion.
Save on labor costs. When you outsource your digital services, you eliminate the costly price tags of full-time employees serving in these roles. Instead of covering salaries, benefits, healthcare, hiring and training costs, you pay for the work when you need it. This flexibility allows you to grow in other areas, too.
Save on capital costs. In addition to cutting labor costs, outsourcing lets you turn your recurring costs into variable ones. Instead of paying for a recurring retainer, only pay for the services when you need them. This also saves you the high overhead costs of technology tools and infrastructure.
Overall, this gives your business an edge over the competition. Top-quality deliverables,

efficient operations, and low costs let you function with maximum productivity, not to mention give your clients the attention they deserve. This boost empowers small businesses to reach peak performance and achieve growth. It allows smaller businesses to match the support once reserved for only much larger companies.
How to Curtail the Risks of Outsourcing
One of the biggest concerns business owners have when it comes to outsourcing is quality control. How can you control the work being done on your own business when you're entrusting external assistance? Here are some ideas on how to mitigate the common risks and concerns of outsourcing.
Establish clear guidelines and expectations before the work has begun.

Share processes and instructions if you have them.

Coach your in-house team on how to handle and collaborate with the outsourced company.

Schedule regular communication and meetings.

Consider having the company sign a Non-Disclosure Agreement.

Make sure to thoroughly research the company you plan to outsource by reading reviews and viewing past work samples.

To avoid the risk of hidden costs, clearly ask the service provider if you are responsible for any costs of software or upgrades. Find out if there's after-hours service and if there's an added cost.
When it comes to beating the risks of outsourcing, proper preparation and clear communication are the keys to success. With these implemented into your plan, you can start enjoying the reduced costs, high-end work, and increased efficiency of expert outsourcing solutions while limiting risk.
If you're interested in contracting TuiSpace for any your digital, web, or IT needs, call or email us to let us know about your project. We look forward to helping your business grow.