Designs with purpose
We help create your presence and brand identity
Service Cabana
PROBLEM
Service Cabana was in startup mode when they came to Tuispace. They formed in Houston with the idea of creating a social network marketplace for commercial services, bringing licensed contractors together with landlords, property developers and other customers.
SOLUTION
The Tuispace team followed the Lean Software Development approach to work with this client. With an understanding of the startup idea we were able to realize their website presence with the least amount of cost, and offer the ability to prove their concept. Tuispace delivered a polished solution using basic core functionality to develop a custom built website. A quality user experience and interface was critical for Service Cabana's customers to easily navigate, find or promote the available services or projects. Contractors can create individual profiles and showcase their services, job ratings and billing information. In addition, customers looking for contractors could post a description of their scope of work, equipment needing service and their identified budget. Tuispace also worked with the client to develop their brand identity, which transferred to a unique logo, pitch deck and website branding. Finally, an animated explainer video was created to briefly describe Service Cabana's solutions to prospects and contractors.
TuiSpace Case Study
Service Cabana BY COLLECTIVE TRADE SOLUTIONS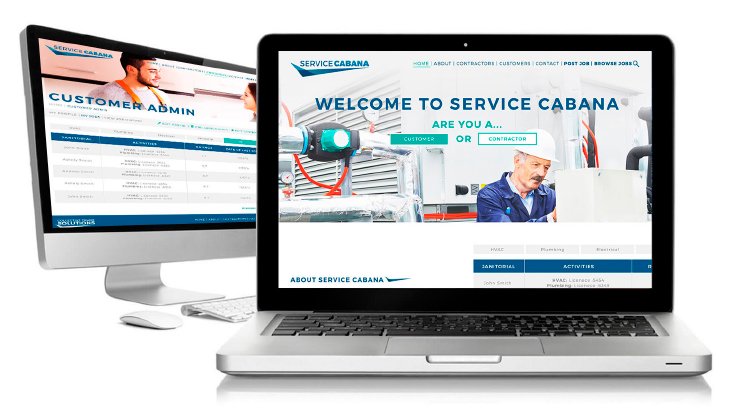 About
Based in and currently only serving Houston, Texas, Service Cabana is the leading online social network and marketplace for commercial and industrial building services. The website connects contractors and customers seamlessly so the job can get done- hassle free.
Logo

Preliminary Design mocks Collective Trade Solutions


Logo

FINAL DESIGN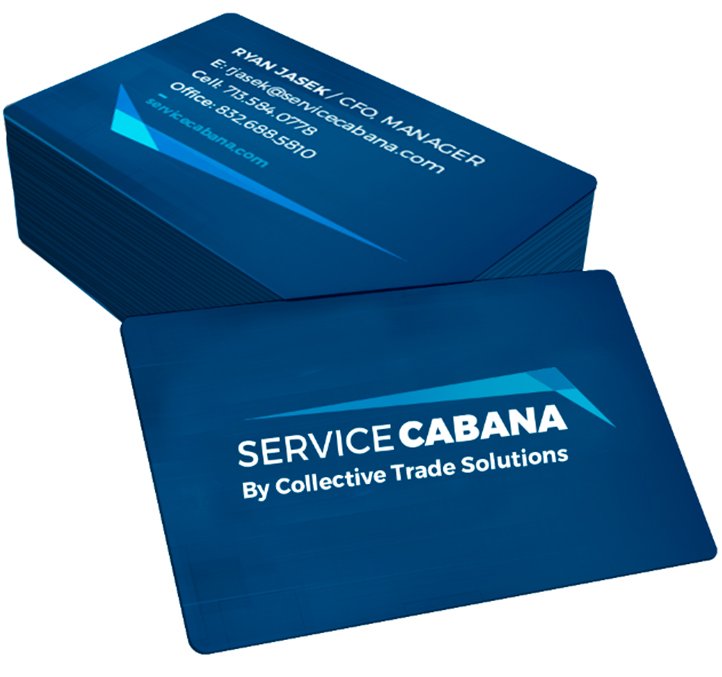 UX DESIGN- Wireframes are completed for every unique page. We worked with the client to ensure the best user friendly experience.
UX

WEB DESIGN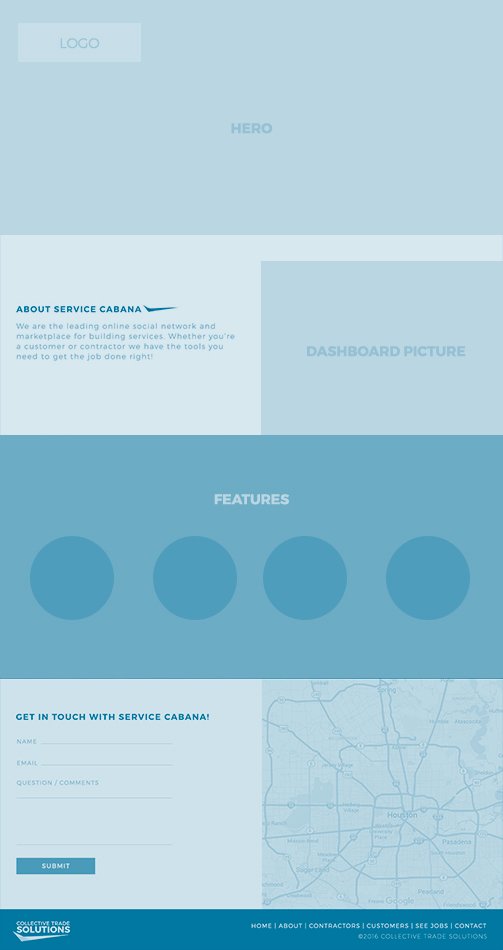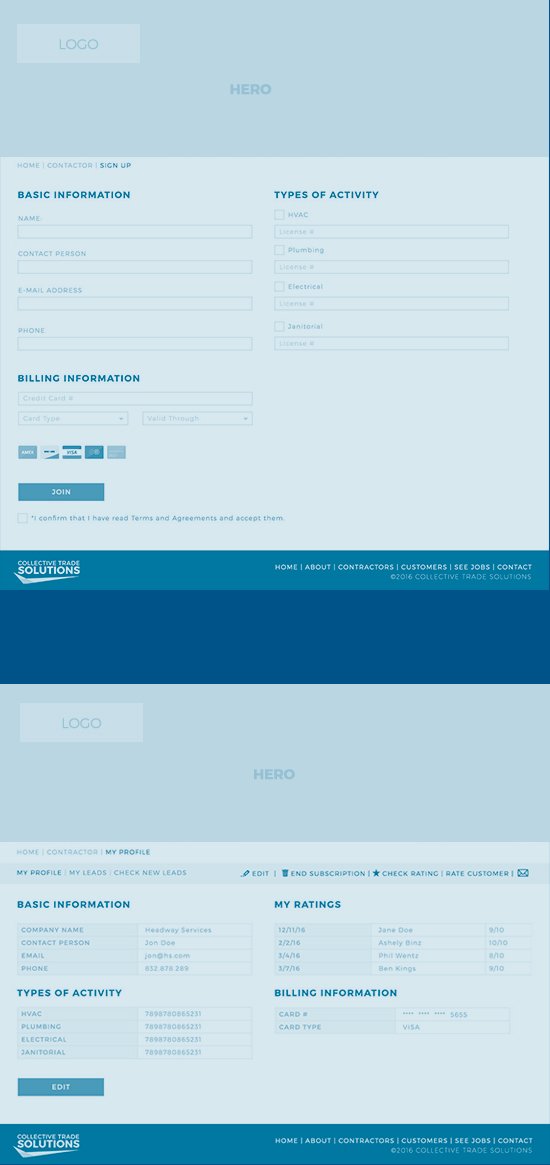 UI

WEB DESIGN

UI DESIGN- The visual design is created with functionality and usability as its priority. Competitor research is followed by interactions with the client to ensure the best outcome.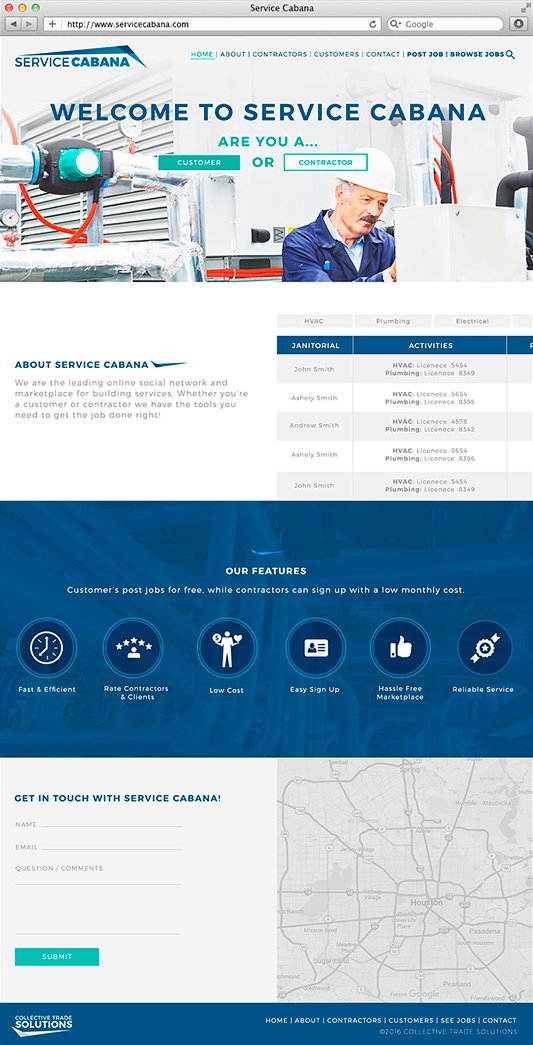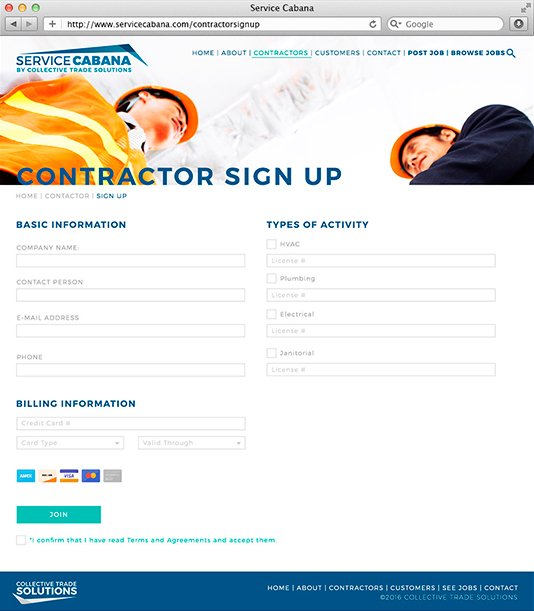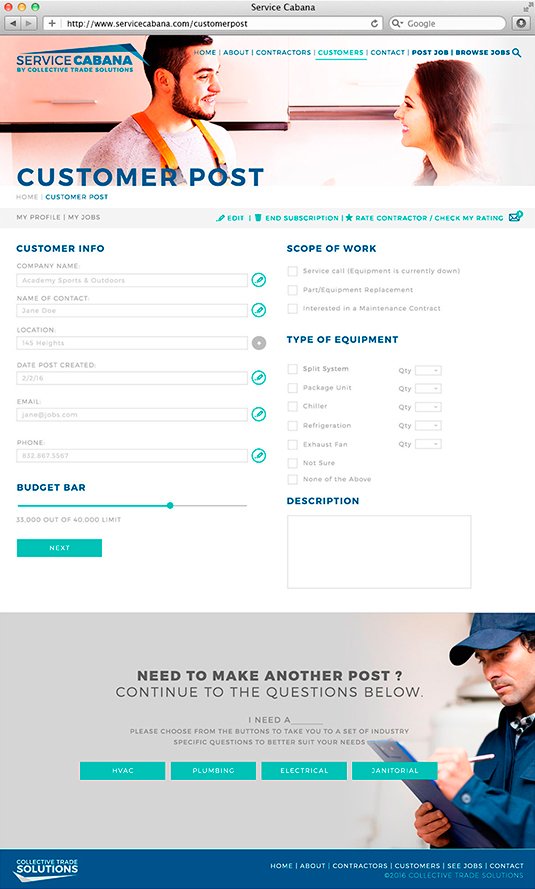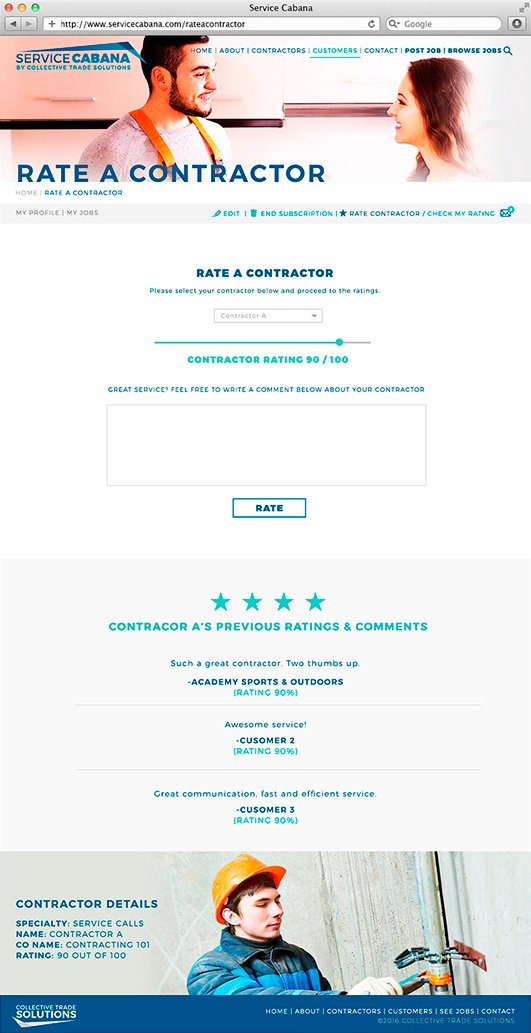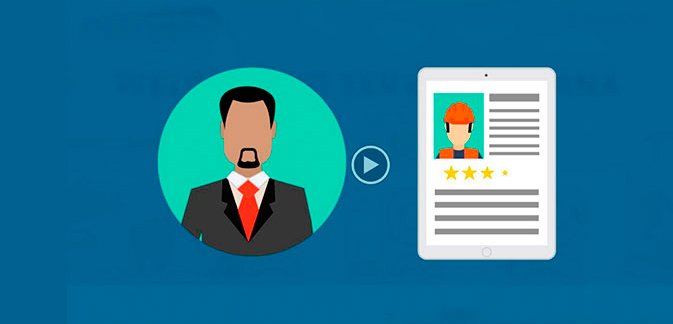 We created a animated video to show Service Cabana Process. What better way to illustrate a new service, than to watch a simple video. Check it out at https://servicecabana.com/