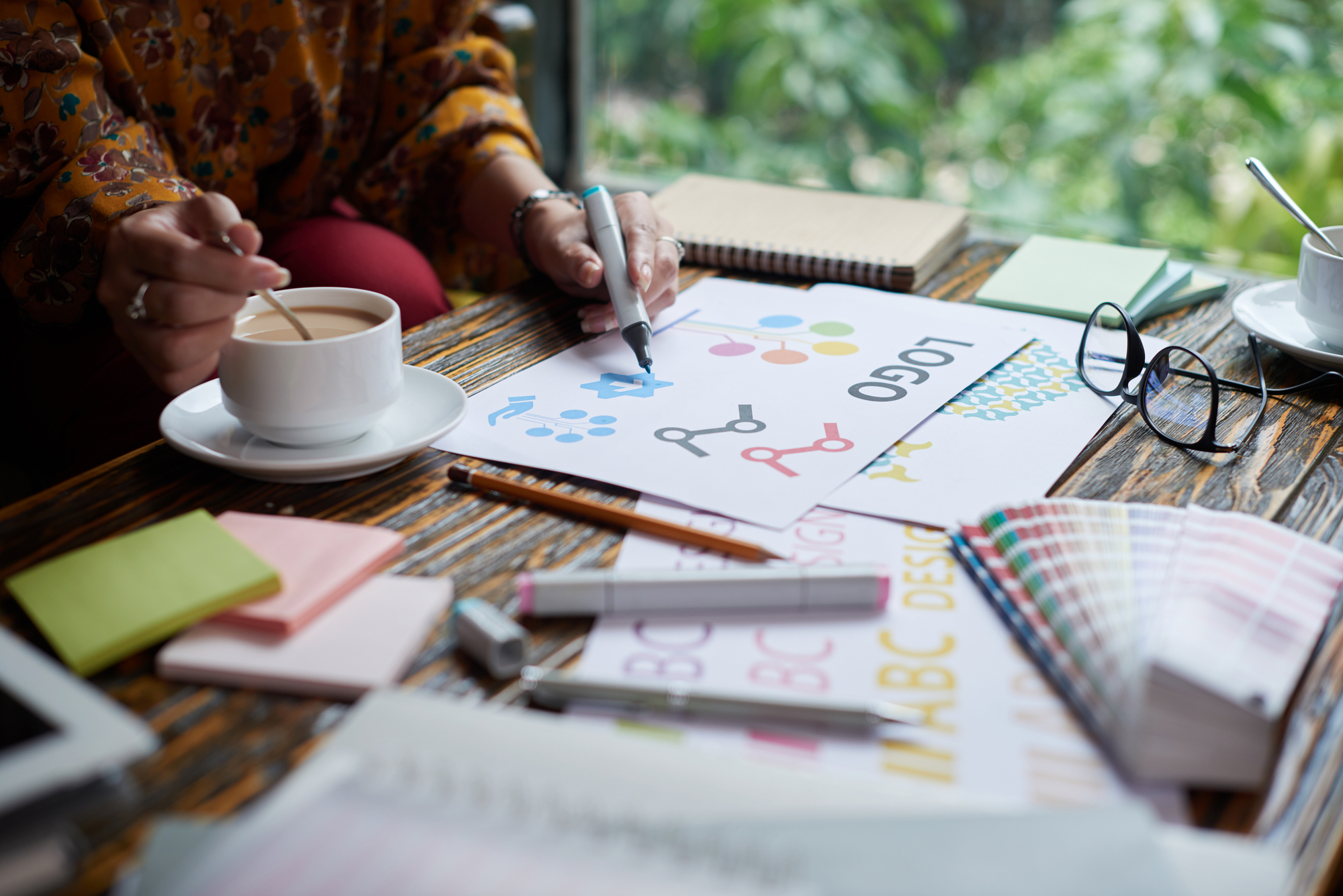 Important Tips to Protecting Your Brand:
Trademarks, Copyrights, and Everything in Between
Your new website just went live, you've slapped your logo on your business cards, and your business social media marketing campaign is underway. At this point you are ready and even anxious to put yourself out there to be seen. There's one question still to be asked: are you properly protecting your business name, website, and logo? Your marketing revolves around your business's identity, also known as your brand. Here are important tips to helping protect your brand when launching marketing campaigns.
1) Trademarks
Protecting your brand through official federal registration
Your logo and business name communicates who you are to your customers. Apple and Nike built business empires off of logos and slogans by protecting their brand with trademark registrations. A trademark is a federal government registration for designs or words that identify a business or organization in the business market. A trademark is registered online at the United States Patent & Trademark Office and an examining process is conducted. Once successfully registered, you receive a trademark certificate and can use your trademarks without hesitation. Trademarks are essential to protecting your brand from others without permission to do so. TuiSpace's trademark professionals are available to review your logo and business name. Contact us today to schedule an appointment for a review.
2) Copyrights
Protecting your art and design through federal copyrights
Your creativity and vision is seen through your marketing. Your website, pamphlets, flyers, musical content, and other marketing materials make up your company's intellectual property. Like trademarks, copyrights are important for proper use and demonstrates ownership of a company's intellectual property. It's highly recommended to register any copyrightable works with the U.S. Copyright Office. Copyright registration, however, isn't required to own a copyright. Once your creation is on a tangible item it automatically receives a copyright protection. This concept is true for your business's website and other marketing materials. Best practices include reviewing and updating all marketing materials and properly using the copyright symbol (©) where appropriate. An example of copyright symbol placement is using it at the bottom of each page on your website (i.e., © 2019 XYZ LLC). Properly tracking and registering your business's intellectual property puts you on the right track to protecting your brand.
3) Business Formation
Officially Creating Your Business
Creating your business is an important initial tasks when protecting your brand. Taking the correct steps to protecting your brand through your business formation saves headaches, time, and money. For this topic, we'll use LLCs and corporations (Inc.) as the example of brand protection because these are the more common U.S. businesses. Your intellectual property, which includes your trademarks and copyrights, is owned by the business and are included in your company's operating agreement. Doing this will legally and exclusively protect your brand and business's intellectual property. Our legal marketing team include legal professional experts with years of experience in the legal field in both civil and criminal law areas. Our TuiSpace professionals can review your IP branding and business strategy to set you up for success.
4) Enforcing your IP rights
Branding Protection in Action
Your branding goals include brand awareness and marketing your business to the public. The last thing you want is a competitor to purchase your domain, or other similar domains, and create various social media profiles. In addition, others may attempt to sell products under a similar business name on e-commerce websites such as Amazon and eBay. Protecting your brand requires you to enforce your intellectual property rights by monitoring the branding activity of others. This is done through research and followed up by cease and desist letters. Two main reasons why you must enforce your IP rights is: 1) customers can't be deceived or confused when making purchases; and 2) you can lose your IP rights by not enforcing. The point of trademarks is so that customers can identify the correct goods and services of a business and not be deceived by others. If there appears to be deception and misrepresentation by another, trademark law requires that a trademark owner enforce and protect their brand rights against the infringing individual. If a trademark owner doesn't attempt to protect and enforce their rights, they can ultimately lose their trademark rights. Protecting your brand must be a priority for your business and is a continuance activity within your business. Contact TuiSpace to review your branding enforcement strategy and best practice uses in order to protect your brand effectively and efficiently.