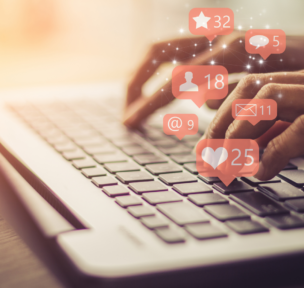 Top Digital Marketing Agency Red Flags to Look For
In many ways, the rise of digital marketing has made it easier than ever for businesses to get their products and services in front of new customers. However, the online world comes with its own set of ever-changing rules and systems that can be hard for busy owners and in-house teams to keep up. Enter digital marketing agencies.
The right digital team can help you take your brand, your new product launch, or your advertising campaign to the next level. Unfortunately, not all agencies have your best interest in mind. Many hide behind buzzwords and guarantees to avoid providing concrete plans and real results. They might trap you in contracts or charge you hidden fees without delivering on any of their promises.
That's why when it's time to hire a digital marketing agency, it's essential to do your research. If you know what qualities to look for and which to stay away from, you can find agents that you trust as much as you do your own employees. Here are the most common digital marketing agency red flags to watch out for to get you started.
Lack of Transparency in business operations
When your digital marketing agency can't tell you or show you what they are working on, it can be a frustrating situation. A trustworthy company will provide you with a detailed, easy to understand plan for your campaigns. They should be willing to educate you about your business's audience profiles, reach potential, and keyword research. They should also be upfront with how much they charge for their services, and not hide their management fees behind advertising costs. Communication and transparency in business mean knowing exactly where your money is going.
Additionally, be wary of agencies that can't provide you with case studies of past campaigns. or statistical evidence of progress made. A transparent company will update you on both successes and failures through insightful analytics reporting.
Excessive Guarantees and Black Hat Marketing Tactics
Another one of the digital marketing agency red flags to watch for is excessive guarantees. Successful digital marketing takes hard work, time, ongoing testing, and strategy adjusting. Do not trust agencies that promise fast outcomes or guarantee specific results. They often are unable to deliver these promises. They also might be using generic strategies for quick turnarounds or practicing what we call "black hat" marketing tactics.
Black hat marketing tactics are often used to provide "guaranteed results." They go against Google's guidelines and might get your website blocked from appearing in searches. Sustainable digital marketing is dependent on continuous research, optimization, and data collecting. You cannot rush it.
No knowledge of your target market
Another of the digital marketing agency red flags is an agency that lacks understanding of your target market segmentation and how to reach them online. Without the proper market research and knowledge of customer behavior, an agency could waste all of your advertising money on the wrong consumers.
So watch out for marketing teams that don't have experience in your industry. A great agency will know and research your competitors. They will assess your industry's audiences and what strategies work for them. Additionally, your agency should work to actively get to know your business specifically. They should ask you many questions and learn your brand's story or values. TuiSpace, for example, does research to understand every client's message and consumer behavior. We can then create logos, websites, and other designs that resonate with their target audience.
Doesn't Promote Project  Ownership
A trustworthy digital marketing agency should give you full rights and access to everything they create for you. A content ownership agreement gives you power over your website, any collected data, and marketing materials.
Watch out for agencies that don't promote project ownership upfront. They might later try to sell you keyword lists, webpages, and other materials that should be your property for a fee. They can also use the ownership of these items to lock you into long contracts. Instead, look for agencies that guarantee access to all of your materials as well as login details. At TuiSpace, for example, we educate clients so they can use their sites and assets, and empower business owners to be able to make their own updates.
Hire a Digital Marketing Agency You Can Trust
Recognizing these digital marketing agency red flags helps protect your business by staying away from predatory companies and false promises. Save your money, and put it to better use by investing in a trustworthy agency that wants to see you grow. At TuiSpace, we work hard to provide our clients with next-level web design, content marketing, logo and brand creation, and IT services. We pride ourselves on our transparent practices, reporting, and industry knowledge. We emphasize ownership and education with all of our clients. Get in touch to learn more about how we can help your business succeed.