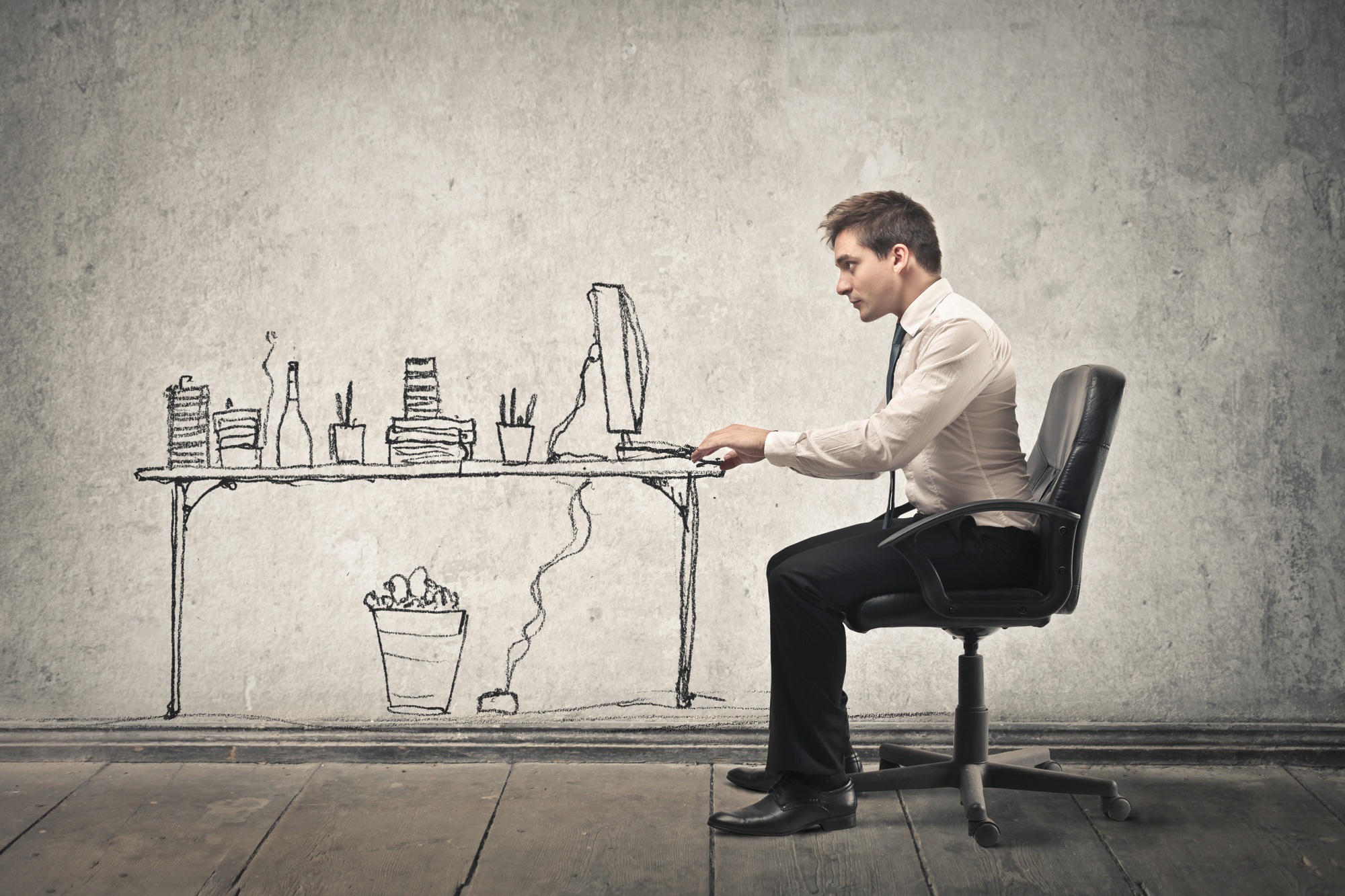 Setting up your virtual law firm plan has never been easier than now. Whether you've just received your glossy bar license or practicing for decades, you have options. Many attorneys who are itching to leave their cozy corner office to go solo or junior attorneys with no job prospects are looking to make good money but still retain some flexibility. With over 60% of the U.S. workforce according to Gallup Poll now working remote due to high demand and the Covid-19 pandemic, developing your virtual law firm plan, whether as a solo practitioner or an established firm, and executing that plan, can appear to be daunting task. But like many other industries, the legal profession is completely capable to function virtually.
Here are some tips to help you develop your virtual law firm plan.
1. The Technology and Software You Implement in Your Virtual Law Firm Plan Matters
If you go virtual, you go tech! There are numerous software options that are supposed to make your professional life easier, although it may feel like the complete opposite. These points will help you develop that core part of your virtual law firm plan that glues your firm together: technology and software.
Website and Brand Design
While learning about and deciding on which management and other digital tools to use, your main focus while choosing technology for your virtual law firm plan must be your website and brand design. As a virtual law firm, you're not in the office working with other attorneys. You're also not sitting in your small office as a solo practitioner. In addition, clients are coming to meet you in your conference room and building one-on-one trust. For those reasons and more, your website must be your first impression and welcome mat to your virtual law firm. The goal is to find a reputable web design company that
specializes
in
legal web design
. TuiSpace has worked on numerous web design projects for many specialized industries, including legal. They've received many awards for their work and always provide high quality designs for their clients. In addition to web design, a virtual law firm's brand design, including a
company logo
, is extremely important when marketing your virtual services. If the website is your home, then your logo is your face. When potential clients see your logo, they need to see you.
Internet and Security Options
Coincidentally, you will want to obtain a secured internet connection or Virtual Private Network (VPN) if working outside of your home office. The standard is to never work on a public network if working remote, especially as a lawyer. If you have to, invest in a personal hotspot or VPN. Hotspots are provided by your carrier (remember to keep them private and password protected) and VPNs are generally used to cloak one's activity and IP address. In other words, set up a password secured internet connection at home. If you have to work outside your home for whatever reason, it's strongly recommended to use a secure personal hotspot. If you do not have a hotspot available, look into purchasing a VPN for extra security.
Cell phones, Tablets, and Zoom calls! Oh My!
Mobile devices are essential to your new life as an owner of a virtual law firm. Cell phones and tablets are used to communicate with staff, clients, and service providers. In fact, telecommunication companies provide specific services for business lines and devices. In addition, these devices are perfect for virtual meetings through apps like Zoom or BlueJeans. Most of your work is done at the palm of your hand and saves great amounts of money and time. As a virtual law firm, in addition, you will want reliable computers and laptops.
Management Software and Other Digital Tools
You've heard and used practice management software from brands like
Clio
, MyCase, Westlaw,
LawPay
,
LexisNexis
, and more. All of these software brands are related to the legal field as either management programs, payment portals, or digital research tools. They are relevant for your virtual law firm. Many firms also use well-known CRMs such as HubSpot, Pipedrive, Insightly, Blitz, and more. Researching all of these tools as part of your virtual law firm plan is exhausting but necessary. Luckily, there is much information out there to find quick answers to these and other questions.
2. Practice Areas
What you practice is important to your remote success. If you have a virtual law firm and practice criminal, family, probate, and business law, you are in for a very unorganized ride. Although it's okay to provide those services, the general rule of thumb is to pick one or two main areas and stick with those. You have the opportunity now to build your business, as well as your preferred clientele, on your own terms. If you are passionate about intellectual property or entertainment, these are fields that go hand-in-hand. As you build upon those types of areas that overlap, you can then add another one. This works with most legal practice areas.
3. Marketing Your Virtual Law Firm
A good chunk of your budget strategically goes towards marketing. Now, marketing your virtual law firm shouldn't be any different than if you had a brick and mortar. If you haven't started already, you should be utilizing Facebook and LinkedIn ads, sponsored Instagram posts, and even Google Ads. Even some of the traditional marketing work, such as TV and radio ads and billboards. Being truly virtual means you took the time to really research what being virtual entails. You have to be creative because many potential clients still expect to visit an actual location. So, learning how to use Adobe Photoshop and design is important for your ads, having a basic understanding of SEO will also go a long way, and even producing a catchy internet video to promote your services will help. Many firms reach out to marketing companies such as TuiSpace to help with marketing tactics.
4. Virtual Law Firm Address, Offices, and Staff
So you work out of your home. That doesn't mean you need to conduct face-to-face meetings in your home. In a world post Covid-19, many clients may prefer to conduct virtual meetings; however, you will want to still set up a virtual office and address. Why? There are few reasons behind this move.
Having a virtual office provides a business address for mail and search engine optimization.
Google likes to see business addresses that aren't necessarily your home. Whether it's an actual office or simply an address placeholder, it's still your principal place of business. Setting this up is easy and there are quite a bit of options out there for this service.
Renting virtual office space in an actual office.
If your virtual office is located in an actual office space, you typically have access to meeting rooms on an hourly basis. These are great for those clients who prefer to meet in person. Before signing up with an office space such as Regus or WeWork, ask how many hours per month for meetings or workspace is included. Also check whether or not they can provide an address for your virtual law firm.
Your Virtual Law Firm Location is a Marketing Tactic.
Let's say you live about 50 miles from a major city. Your home is in the middle of the suburbs. Let's say that you have a virtual office set up in your suburb downtown area. This is great especially for clients looking for attorneys in that area. It's not great if you are wanting to expand your marketing geographic closer to the major city. By strategically setting up your virtual law firm's address closer to the city will help your marketing strategies when setting up locations for your services.
Some Final Words
Creating your new virtual law firm plan doesn't have to be something you do alone. As you read, it can be done. If you are ready to move forward with going 100% virtual, it's time you
contact TuiSpace
to help you develop your virtual law firm plan by answering your questions about where to begin. We will help you with brand strategies, website design and development, and basic legal marketing tactics that will give you that necessary boost to hit the ground running.