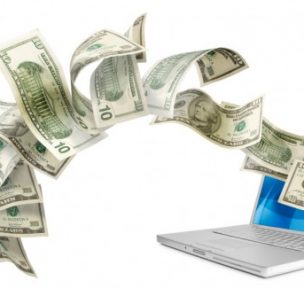 How Your Website Can Help Drive Growth
In today's technology-driven marketplace, a well-designed website is essential. A modern, clean design style coupled with functionality and optimization communicate the essence of your business. When you add in powerful tools like SEO and blogs, your website may be your single most effective revenue stream and marketing tool to help drive growth.
Industry leaders and designers agree that customers love clean, professional-looking websites. But why, then, do so many large corporations have Stone Age-era websites? You know the ones — dated colors, tiny text all over the page, and no mobile version. That type of site is tough on the eyes and irritating to navigate. How many times have you given up on a site out of sheer frustration?
Even worse, have you ever considered that you may be missing out on sales because your potential leads simply cannot find you in a Google search? Or that your unprofessional website design makes you appear untrustworthy? These are all unfortunate consequences of poor website design.
If any of this describes you, you are not optimizing your growth potential until you step into the modern age with your website. A good, optimized website can catapult your company's growth and boost business.
How Your Website Can Generate Growth
These are a few ways you can use your website to grow your business:
Boost traffic through best SEO practices and a good blog. The two work together to position you as an industry expert and thought leader. Maintain and update your blog regularly with high quality content your audience wants to read. Don't just sell — share. Consider using pay per click advertising and social media promotions to boost traffic.
Grow your mailing list. Offer something valuable to your customer, such as an ebook, discount, or newsletter, in exchange for their email address. Make it easy for them to join your list.
Look for ways to improve. Examine your website's analytics regularly to determine what's working and what's not. Keeping track of this information can help you determine if you need to make any changes to your site, and make adjustments as needed. You should plan on doing this at least once a month.
Why Design Matters
Good design can make or break your business. That may sound extreme, but here's why it matters.
A professional website gives brands a layer of credibility.
If part of your brand includes a modern website that functions well, potential clients can tell you take your business seriously. Clients recognize the level of attention you've given to your site and expect you to treat them with similar care.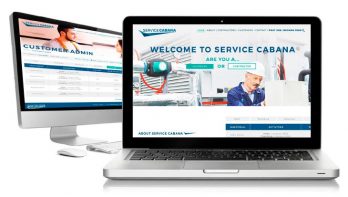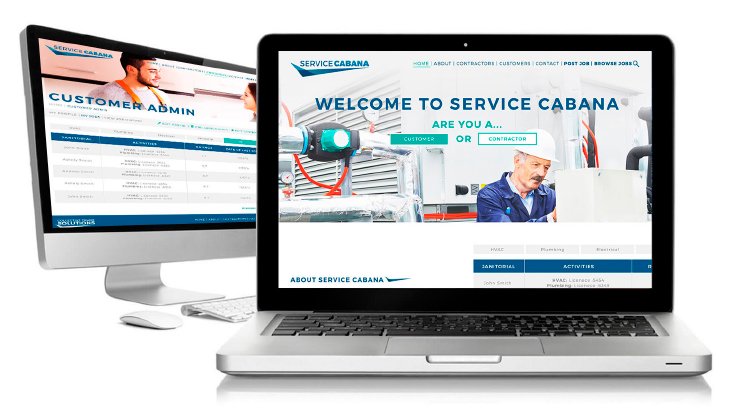 Good design is pleasing to the eye.
Think back to the dated website with garish colors and too much text. A site like that only frustrates your clients.
Instead, choose designs that are easy to read. Ensure that text draws the eye to the correct places. Try a nice, professional font like Arial, Helvetica, Verdana, or other clean sans-serif fonts.
When it comes to color, think about the feeling you want your brand to evoke. Every color represents a different mood, so consider what works best for you. For example, blue inspires trust. Yellow works well for warnings, while green is a perfect choice for an environmental product. Select orange for a sense of fun or urgency. Whatever you do, find a color palette and stick to it.
A functional website can be especially important for small businesses.
New businesses — or small businesses looking to expand — have the most potential to benefit from a great website. First of all, this gives your business a platform to communicate with new clients and build relationships with other businesses. Secondly, you'll be able to streamline tasks like communication and sales. And thirdly, you have an online presence that's available 24 hours a day to educate your clients on your small business.
When you combine professional design with careful SEO, you'll hit that sweet spot that's likely to create the most customer reach.
The Power of SEO
We're guessing that by now, you're probably familiar with SEO. But just in case, let's jog your memory.
The term SEO is short for Search Engine Optimization. It all starts with search engines like Google, Yahoo, and Bing. Every website out there is ranked based on what the search engine recognizes as relevant to the user's keywords. These rankings determine how far down your site falls in a search. And as it turns out, people generally view top-ranking brands as leaders in the industry.
In other words, you want to do everything you can to be on that first page of search results.
Key Benefits of SEO:
Helps people find you in a search.
Increases leads.
Makes conversions more likely.
Brings in new customers.
Boosts your brand awareness.
The bottom line — all of these factors can translate to increased sales.
Maybe you already have extensive knowledge of SEO and how to get the best results from your web content. But everyone else can most certainly benefit from expert help. And that's where a good web design and development team comes in. It's part of their job to maximize SEO, so you don't have to be on constant watch in case your ranking falls on Google.
Don't settle for second-rate web design when you can have the best.
At TuiSpace, we take your site's needs seriously. That's why we offer packages for all budgets. Whether you're a small mom-and-pop place, a trendy start-up with an impressive following, or an established corporation with national presence, you can trust us with your branding and web design. We pledge to give you that sleek, modern, functional website you've been dreaming of.
We think our work speaks for itself. And we'd love to hear from you! Contact us to get started on our journey together to the perfect website that will drive growth for your company.