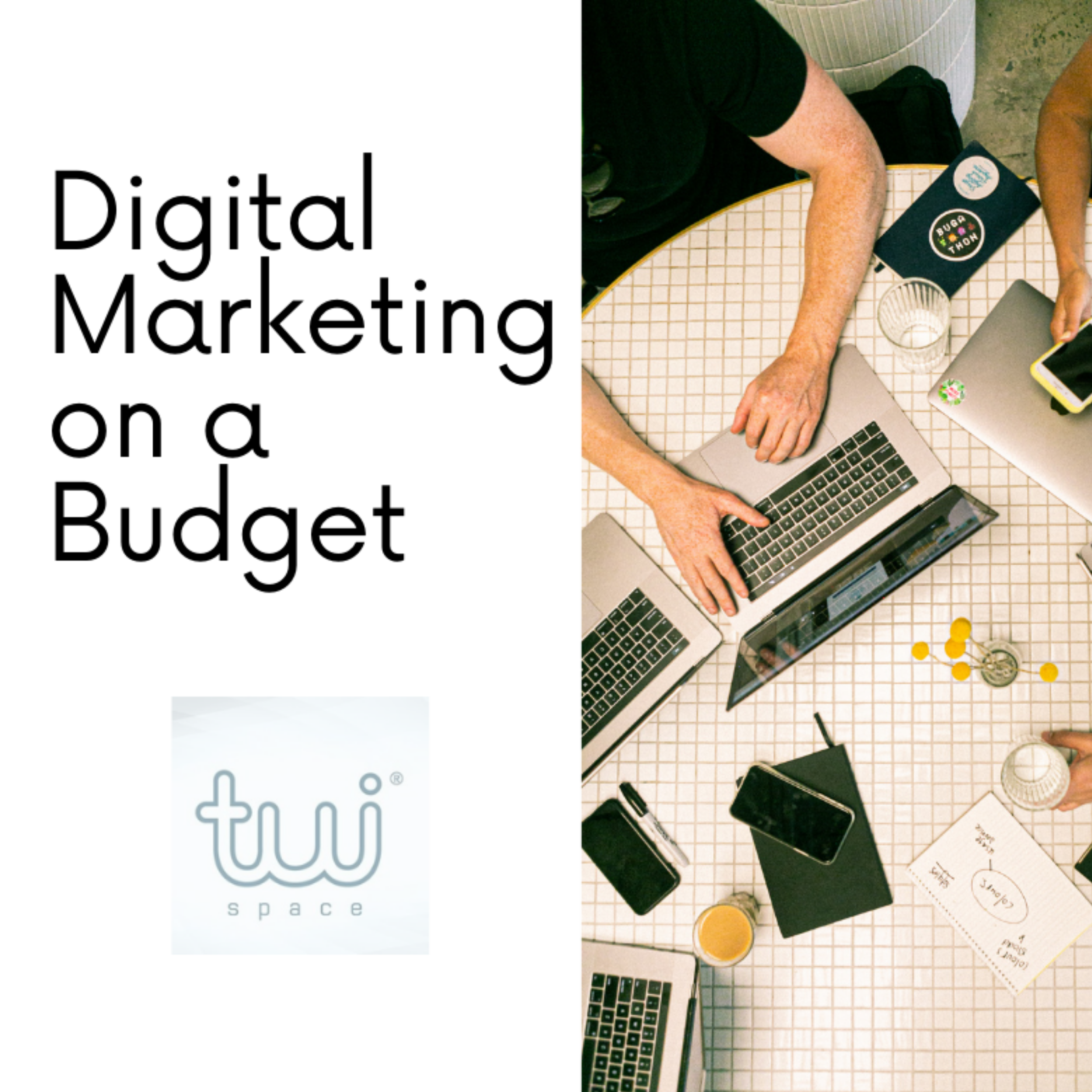 Branding is the marketing practice of creating a name, logo, or design that can easily be identified as a certain company. It is important because it makes a business stand out from competitors and attracts ideal customers. There are many different ways to brand your business on a budget. When done right, it also turns customers into brand promoters. It is an essential component for your business and can easily be done on a budget.
Marketing on a Shoestring Budget
When you are a solo or small business owner, you usually have to promote work on a tight marketing budget to promote your brand. However, branding and marketing do not have to be expensive. You can brand your business on a budget. There are plenty of creative yet effective branding practices that are low-budget or will cost nothing at all. Most of these ways will require time and effort, but the returns are worthwhile and long-term.
8 Ways to Save Money on Marketing
1. Create a buyer persona
A buyer persona is a semi-fictional character that represents the values and characters of your ideal customer. When creating this, think about the demographics of the audience that you are targeting. Include their age bracket, occupation, and the tools or services they need. It is a great process to get to know your target customers and will also serve as your guide on how you can cater to their needs.
2. Establish brand voice and identity
While a buyer persona reflects the characteristics of your ideal customer, brand identity embodies how you want your audience to perceive your brand. This includes the quality of customer service you want people to experience, the tone of your conversations with customers, the type of topics you want them to read on your communication channels, and even the working environment of your employees.
3. Work on Your Brand Visuals
After establishing your buyer persona and brand voice, the next step is to work on your company logo, business cards, and website. Decide on the overall design, theme, and color palette of your brand. You can either use DIY tools or seek professional help for your business design. Keep in mind that your brand visuals should be attractive to your customers.
4. Digital marketing on a budget
Create a free Google My Business and make sure your business appears on local listings so that customers can find your information and location. Having an account on multiple social media platforms allows you to connect with your target customers where they spend a lot of their time. Plan out a consistent social media post schedule. Engage with your audience using interesting content, polls, requests or feedback, and hashtags.
5. Company Blog
Starting a company blog is a fundamental step of inbound marketing. Map out your editorial schedule and the topics that you plan to cover. Remember that your content should match with your buyer persona needs. Your blog can include compelling articles and embed helpful videos, but make sure that you are publishing original content on your site.
6. Excellent Customer Service
Capitalizing on excellent customer service is important. Nowadays people read reviews first before interacting with a business. If your customers are happy with how you treat them, they will share their experiences with others. Word-of-mouth advertising saves you money because it reduces the need for paid marketing or advertising.
7. Co-branding
Collaborate with influencers or bigger brands that are not your competitors. This way, you get the chance to promote your business to their wide circle of followers and customers. The key here is to work with brands that are aligned with yours. Consider the type of audience that follows your co-brand, their reputation, and what you can offer to them that they don't have. The partnership has to benefit both sides.
8. Host a Masterclass or Webinar
Think of a special talent or skill that your company has and leverage that into a masterclass or webinar. This is a great way to grow your brand and connect with audiences that are interested in the lesson you are offering. A class could run from 45 minutes to an hour, depending on your topic and flow of discussion. Showcasing your business as a subject matter expert builds your company's credibility. It also prompts satisfied attendees to promote your brand to their respective networks. There are countless ways to brand your business on a budget. There are also plenty of resources and tools that can help you promote your company. Whichever methods you choose, successful branding is all about your customer's needs.
Are you interested in other marketing tactics that can work well for your business? Are you in need of expert help in your company branding and marketing?
TuiSpace
specializes in marketing services for all kinds of business
industries
.
Message us
by filling out the form below so we can assist you with your company's needs.