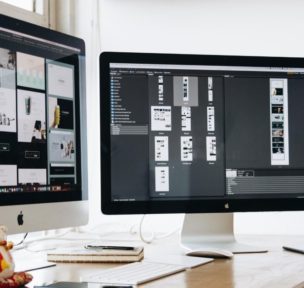 Simple Tips to Revolutionize Your Law Firm Website Design
You already know you need a website to compete for clients in the modern era. But more than that, you need to develop a tactical approach to law firm website design. This allows your firm to capitalize on web traffic and generate business.
Optimized website design increases visibility in web searches, putting you at the top of the search engine results page when people look for local law firms. Intentional page design and content create a positive first impression and credibility. Since many law firms do not create websites or budget line items for digital marketing, engaging with potential clients online gives those who do an immediate advantage.
While effective website design may seem daunting, a few simple strategies can revolutionize your website design. Use these simple tips and tricks to drive more traffic to your website and convert leads into clients.
Homepage How-To's for Legal Website Design
Your homepage is a potential client's first impression of your firm. It should give an insight into the personality, values, and identity of the law firm. Your goal is to establish a sense of trust and expertise. However, the creative challenge is that you have only a few seconds to wow them or lose their interest.
While it may be tempting to present yourself as the hero of the page, effective homepages are client centered. Keep in mind that most people who need to hire an attorney are in the midst of a stressful life circumstance. Presenting yourself as their solution while communicating sensitively will go a long way.
Banner and Navigation Design
One of the most common design mistakes is flooding the homepage with excessive information and jargon. Rather than overwhelming your audience, include a clean and clutter-free header with your business name, logo, and contact information at the top of the page. Build a simple-to-use navigation that offers an overview of your site. This yields a user friendly and visually appealing experience.
Above the Fold: First Impressions on Legal Website Design
The term "above the fold" refers to the top portion of the page that is visible without scrolling down. It is important to place the high priority information and high resolution images here. For instance, this is where you should include the type of law your firm practices, services you provide, or a listing of interactive items. Including the most relevant information will keep people on the site longer, therefore reducing your bounce rate.
Law Firm Web Design That Keeps Attention Below the Fold
The bottom of the page, or "below the fold," is also critical. Include information in this portion that engages viewers and guides them around the website. For instance, you may choose to include bios of attorneys within your practice and a footer bar with contact and business information.
Best Law Firm Website Design Interior Pages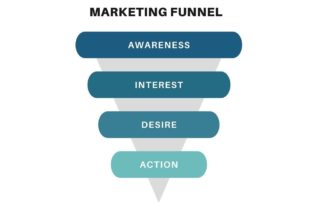 While your landing page provides an overview of your law firm's offerings and expertise, the interior pages are your opportunity to expand on the specific items. While the homepage is broad, these are more detailed and specific. The goal of these pages is to educate your audience and move them through the marketing funnel. The top of the marketing funnel is general awareness, followed by interest, desire, and ultimately, action. Your pages should intentionally build confidence and rapport. Here are a few examples of interior pages you should consider.
"About Me" Page
Most individuals hiring attorneys place a high premium on the firm's experience and expertise. Since the homepage should be client-focused, you can create an internal page to get specific about your company values, mission, and vision. Here, your audience can learn about your origin, experience, and specialties. This page allows you to increase your credibility, and boost confidence in your abilities.
Contact Form Page
Creating a simple contact form allows the viewer to take the next step, whether that is finding more information or scheduling a consultation. Your form should ask for a name, phone, email address, and specific message to connect them to the appropriate service. You should also include your contact information, office hours, and location.
FAQ Page
>A great way to put potential clients at ease is by giving them the basics on a FAQ page. Why should they choose your firm? What can they expect? What is the approximate cost for a retainer? This is a win-win because it maximizes the reader's time as well as saving your busy legal team from having to repeatedly answer the same questions.
Tips for Making Your Law Firm Website Design Stand Out
When it comes to building a website that effectively creates client leads, the details matter. Search engines are designed to produce relevant results for a viewer. Including quality content withsearch engine optimizationin mind is paramount to your site's visibility.
Raise your visibility, optimize your content, and distinguish your firm from others with these insightful tips:
The domain is your website's address, but it can benefit you to choose a simple one utilizing keywords. These are easier to remember and found more easily in an internet search.
White space, or negative space, refers to the portions of the page that are free from images and text. More words, photos, and graphics are not always better. Clutter on your page makes it less user friendly and less visually appealing. Incorporating it helps clarify your audience's next steps and has a more sophisticated look.
Images, videos, and graphics on your web page should be clear, high resolution, and properly sized. Nothing tarnishes confidence like stretched, pixelated, or glitchy visuals. They should also be relevant to your services and add value to the reader's understanding of your firm.
Create a Mobile Friendly Page
Most desktop web pages do not translate well to a mobile device. Investing time and development into mobile responsiveness is extremely important. Websites optimized for mobile are more likely to appear higher in an internet search.
Optimize for Important Keywords
Research the most popular and relevant keywords for your industry. If you want to compete for the top position, strategically incorporate these words into your content and site pages.
Connect With an Experienced Law Firm Website Design Company
Engaging potential clients in the digital setting is now more important than ever. Implementing these strategies will increase your online presence and make your site more impactful for potential clients. If your busy firm would benefit from connecting with aprofessional digital marketing company, the TuiSpace creative professionals specialize in law firm web design. Connect with usby filling out our contact form, and let our expert designers ensure you are getting the most out of your website.