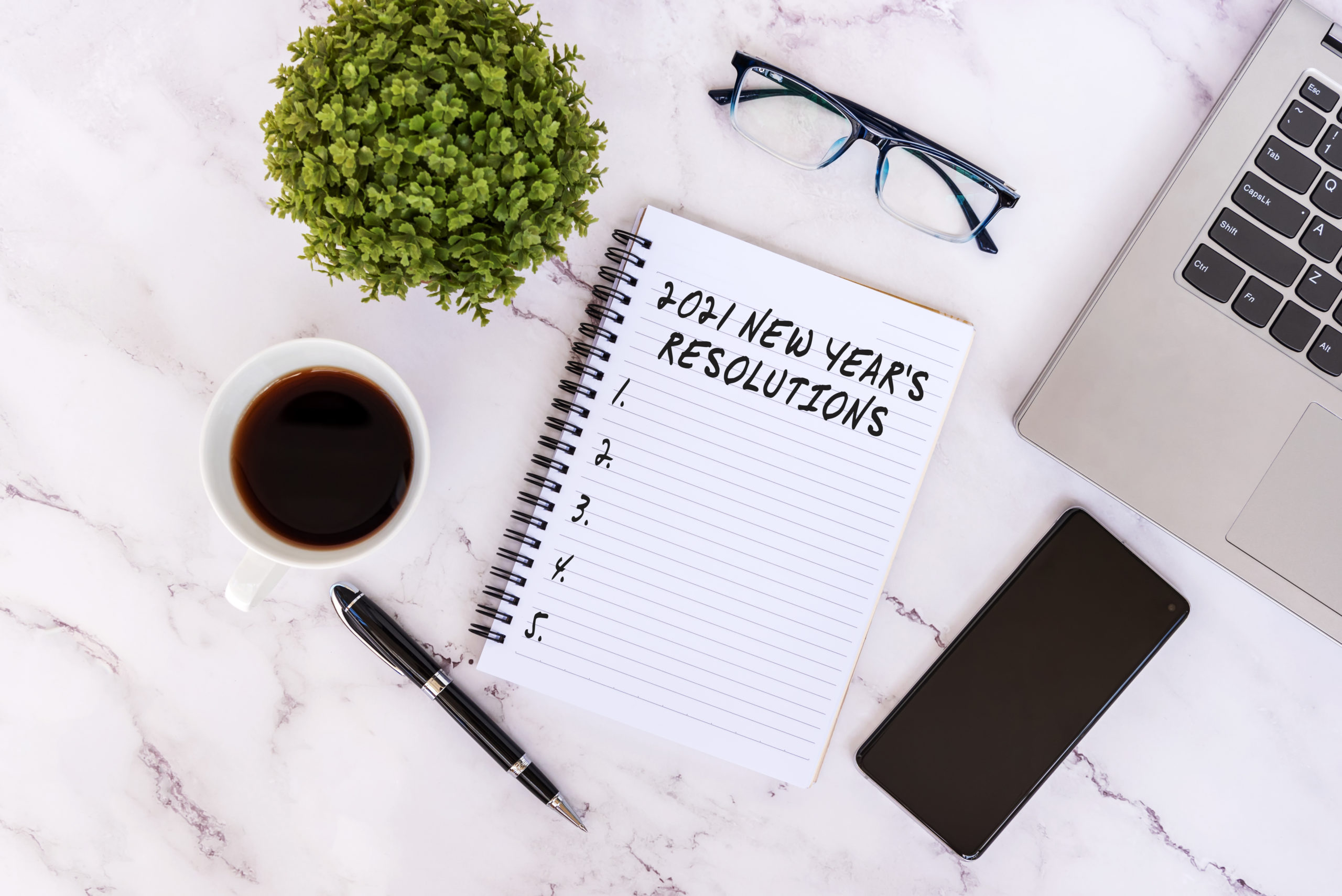 The demand for virtually accessible businesses continues to skyrocket through the close of 2020. As online marketplaces remain at the forefront of American spending, some businesses enter the New Year more prepared than others. Even stores that offer no online purchase options are rushing to create a website they never knew they would need. Other businesses simply want a website revamp. Whether you need to create your website from scratch or need a website redesign, solidifying your website goals is crucial.
Unfortunately, wanting a better website does not set a clear path of trajectory for your site or business. You must define your website goals to profit results.
Our experts at
TuiSpace
have laid out SMART goals to set your business up for success:
S- specific

M- measurable

A- attainable

R- relevant

T- timely
Enter this New Year with our top 10 website goals, sectioned into three categories.
Increase Your Company's Bottom Line
Most business owners desire changes in their websites for prudent reasons. Just as having a "better website" is not a specific goal, "making more money" as a goal is not actionable. From increased online sales to new potential customers, the following website business goals specify your tactical approaches.
Generate Leads
To generate leads from website visitors is one of the most popular goals for business owners. A lead refers to when a business gains contact with a potential customer. Websites achieve this through a
website design
that includes strategically placed lead forms.
Increase Conversions
Once a website has successfully gained potential customer leads, increasing conversion rate sits at the top of the to-do list. There are many tactics regarding how to improve conversion rate of your site through
website design and development.
In addition, the use of
social media marketing
influences this rate drastically.
Raise Customer/Dollar Value
This website goal is in direct correlation of the number of online customers to the total amount of money spent. For example, imagine you had 50 customers in a week and a total of $500 spent. Each customer's weekly dollar value is around $10. Your goal could be to double customer dollar value next week.
Increase Online Sales
By monitoring the progress and changes in sale origin, you can measure the difference between online and in-person sales. Amidst this rise in online presence importance and limited in-person accessibility, many business owners aim to increase website sales.
Attract Website Visitors
Owning a professionally made website is great, but it is ineffective if no one views it. In addition to this, 38% of website visitors stop engaging within seconds due to unattractive designs and uninteresting content. This proves that attracting new and old website visitors must also factor in how to keep a potential customer on the site as well.
Own an SEO Friendly Website
Search engine algorithms evaluate positive and negative SEO (Search Engine Optimization) signals from all websites. These signals determine the quality of your site and the search result position it will earn. When you create and maintain
an SEO friendly website
, you are more likely to attract organic traffic to your site.
Increase Website Traffic
To gain website visitors, your content must be engaging. Posting regularly or creating a
blog/resource section
for your site is often underappreciated. This not only attracts viewers but keeps them there for the duration of reading your insight. Creating the right content for your website is just as important as creating the website to house it.
Reduce Bounce Rate
When you reduce the bounce rate of your website, you successfully keep potential leads on your site once they have found it. Through accurate
SEO research
in your content, the right audience will find your site. Correct verbiage ensures your page is available to the searchers who will stay on your page instead of "bouncing" off within a few seconds.
Increase Brand Recognition
This section of goals is often overlooked by business owners as it appears based on opinion. These website goals are actionable if approached correctly. By focusing your approach on accurate branding and strong industry authority, you create effective ways to increase brand recognition.
Accurate Website Branding
Simply put, people judge a brand based on how it looks. Your
website design
is the first impression for most buyers. Increase brand recognition through a website design that accurately represents your business. Even if you provide the best services in town, a less equipped business with a better website may come across as the more professional choice. With consistent website branding, customers will notice and remember your brand.
Establish Website Authority
We have established that your site must be nice to look at, but it also needs to contain the right information. You create website authority by educating customers on what they need, why they need it, and how you provide the solution. This solution can come in the form of a service or product. When you educate your customer rather than giving them a sales pitch, you become an expert in your field.
Show Off Your Brand
An approach many business owners forget to utilize is through site pages that appear unessential. This is in reference to pages such as an
about page
,
reviews page
,
awards page
, and more. The dismissal of these pages is detrimental to success. These pages help increase brand awareness through a more personal approach. It allows your business to communicate through experience and allows outside references to vouch for you.
Improve Your Online Presence
These website goals all inadvertently affect one another. Finding a web designer and developer that understands
responsive design
,
mobile-friendly capability
, and
content on the page
must all complement each other is crucial. Here at TuiSpace, we take into account each of your business-specific goals to create a custom website that produces your desired results.
Take the first step towards improving not only your website but increasing the success of your business with
a free consultation.