Designs with purpose
We implement the latest in design to get you on the leading edge
Wireless Seismic
PROBLEM
Wireless Seismic was looking to redesign an outdated website, improve its functionality, and add the ability to make updates to blog posts, press releases, articles and general content themselves. They also wanted to increase brand recognition and drive more visitors to their site, both in the U.S. and overseas. Ultimately, they wanted to offer an online user experience that matched their unsurpassed customer support by providing a graphically pleasing, easy to digest, highly informative website. The overall message was to let customers know that they are the best and only solution for onshore seismic recording equipment needs.
SOLUTION
To meet our client's website goals and to reflect their leading and cutting-edge technology, we had to convey a clear, concise message of what their solution delivers. Tuispace took a minimalist approach in this new custom development and website design. In keeping with the company's colors and maintaining a balance of white space versus imagery, a functionality driven and appealing design was presented. Incorporating the use of field photography provided by the client, instead of stock images, gives the user an authentic look at what the company offers. Ultimately, delivering a customer-focused solution with high integrity. In addition, as one of the main goals was to support the company's growth internationally, the team delivered an extensive, multilingual website development project. A resource center supports the client's need to manage, communicate and share content. This center includes a back-end system that allows for publishing documents such as PDF, news, press releases and blog posts. Integration with Constant Contact allows for their email marketing campaigns and e-newsletter sign-ups to be seamlessly integrated as well.
About
Wireless Seismic uses cutting edge technology to revolutionize onshore seismic imaging. They deliver the industry's only fully scalable wireless seismic recording system with real-time data transmission to oil & gas exploration seismic and geophysical contractors worldwide. This technology enhances exploration efforts and monitoring of subsurface activities with superior real-time recording systems.
New leads or requests for product information via the new website
Increase in brand recognition
New newsletter subscribers each week
Increase in organic traffic (via Yandex.com search engine optimization)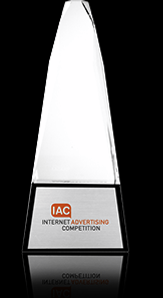 Internet Advertising Competition (IAC) Awards
2019 Best Energy Website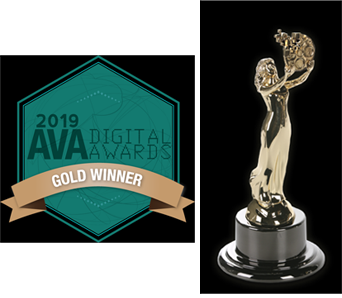 AVA Digital Awards
2019 Gold Winner Web-Based Production, Creativity (Web Design) and Website Interior
The visual design is created keeping functionality and usability as top priority. Competitive research is conducted and included with the client's current industry knowledge and experience to ensure a positive outcome.
UI

WEB DESIGN
3D renderings of products incorporated into the website experience allows the client to showcase their technical tools. While custom illustrations and infographics help the user understand with more visual clarity how the product can be applied to impact their business objectives.
INTERACTIVE
INFOGRAPHIC DEVELOPMENT
RUSSIAN
PROFESSIONAL TRANSLATION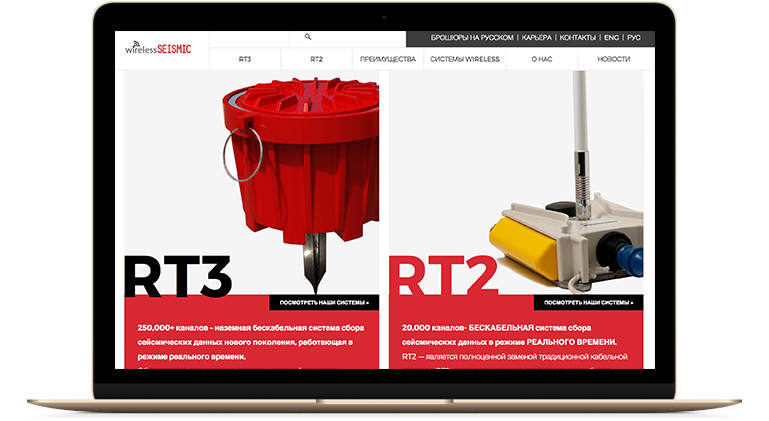 Our team provided translation services giving the website the dual-purpose of serving their Russian market. The English to Russian translation, along with site optimization for the Russian preferred search engine yandex, resulted in the client experiencing an increased number of calls in that market.
MULTILINGUAL
WEBSITE DEVELOPMENT